SUARA FEST Bamboo Elementum Fair
10:00am, Sat 14th May 2022
This event has already taken place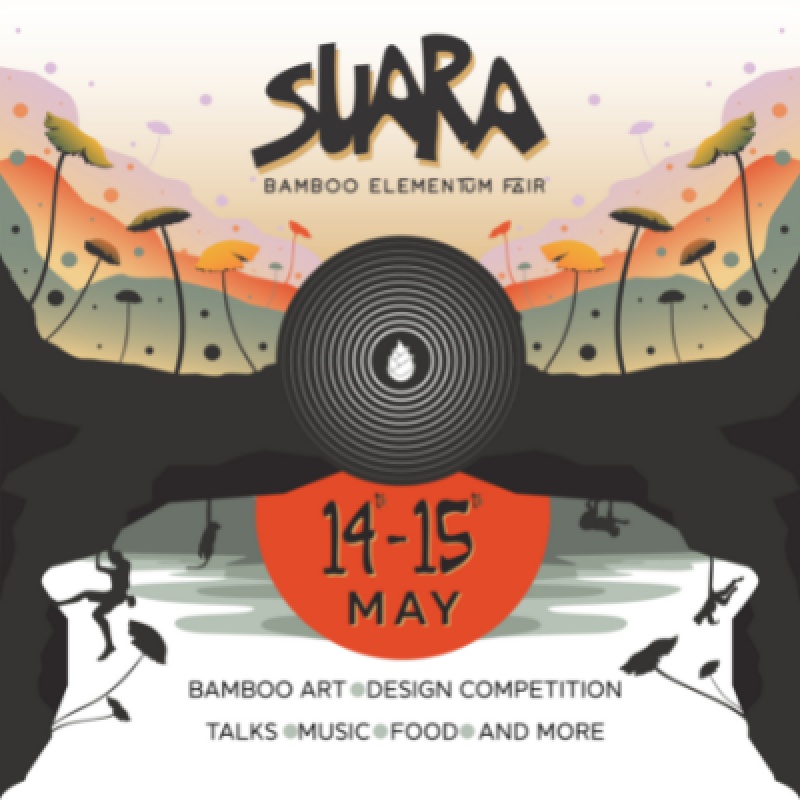 Venue Details
Nuanu
93CX+8G2 Beraban, Tabanan Regency, Bali
Beraban, Bali/Tabanan, 80351
SUARA FEST Bamboo Elementum Fair
10:00am, Sat 14th May 2022
Suara {noun}
/ Sound
The world we live in today is changing faster than we realize, often not for the best, so we humbly invite you to co-create a conversation about how we can collectively change our fate.
Suara is about making noise and raising our voices in a whole-hearted effort toward changing our shared future on this planet. We are calling You to join the conversation about how we can sustainably move forward, first in Bali (acting locally), with thoughts of the whole world (thinking globally).
The theme of this first chapter of Suara is: Bamboo Elementum
We bring the spotlight to the incredible material that is, our guest of honor, Bamboo, with the supporting characters of our principle elements Earth, Wind, Water, & Fire.

Three incredible stages : 
Amphitheater: Our main stage, is packed with live music, Art, & Marketplace!
Bamboo Village: Workshop, Presentations + NGO's all weekend!
Seaside: Panel discussions, Presentations, Cultural performances+DJ's
 
KIDS UNDER THE AGE OF 12 FREE ENTRY
The Bamboo Elementum Fair by Suara is a community gathering focused on educating, inspiring, and celebrating the growing global desire of humanity to find a way to live in harmony with one another, nature, and technology.
100% of Ticket Sales go to Charity

If you want to GIVE even more, just purchase additional tickets to increase your charitable donation!
LINE-UP 
BANDS & MUSICIANS: 
SOULFOOD | THE NAMEKS | THE HYDRANT | RIZAL HADI | POHON TUA | CATUR HARI WIJAYA | HARTWELL | THE MODJORIDO | NITA AARTSEN | QUATRO
VANA | KAI MATA | ILAHI | LONDON HUTCHINS | MISTRAL | DBRA | WALKER·JI | ROBA GROW | JUNGLE KITCHEN | KRISNA FLOOP | PURNAMĀ | MAD TWINZ | SEKEHA KECAK BARUNA WIJAYA |  OKOKAN BRAHMA DIVA KENCANA | WAYAN RINDIK | GAMELAN & OGOH-OGOH GAPERA   BASSGENE | NUANU KIDS CLUB 
SPEAKERS:
DR. LAWRENCE BLAIR | EMMANUELA SHINTA | ARIEF RABIK - BAMBOO FOUNDATION | IBUKU | NUANU CITY PROJECT | BAMBOO U | EOIN FINN | LIINA KLAUSS | RICK SMITH | PABLO LUNA | JESON KAMADJAJA | FEMKE DEN HAAS | JESSICA CEDAR | EFFAN ADHIWIRA - EFF STUDIO | NINI FRITZ | HAUS OF LIGHT | PURNAMĀ MELISSA | TEREZE STRAUTMANE | DAISY ANANDII | RAMADANI PRASETYA | MORA SIREGAR - MUDFISH NO PLASTIC | PRATIWI GUNAWAN | JYE HENDRIX DAWES | METAMORFOSA | INKURI | AUDITYA SARI | NOVIETA TOURISIA
Silent Art Auction & Art Gallery
A marketplace of Bali based vendors
Live Music Performances & DJ Sets
Introduction to the Nuanu City project
Live Painting & Creative Performances
Kids Zone: Fun, games & activities all-day
Bamboo Architecture Art Object Competition
Food: Sustainable Sustenance and Local Favorites
Connect with local NGOs doing incredible work in Indonesia
Gallery exhibition of all Bamboo Art Object Competition participants
Inspiring talks & panel forums on social and environmental change from leading experts.
Workshops & Presentations: Learn about innovative projects making fundamental changes in their industries
Ten elementally themed Ogoh-Ogoh made from only natural & biodegradable materials.
Instagram
Website
Ticketing Terms and Conditions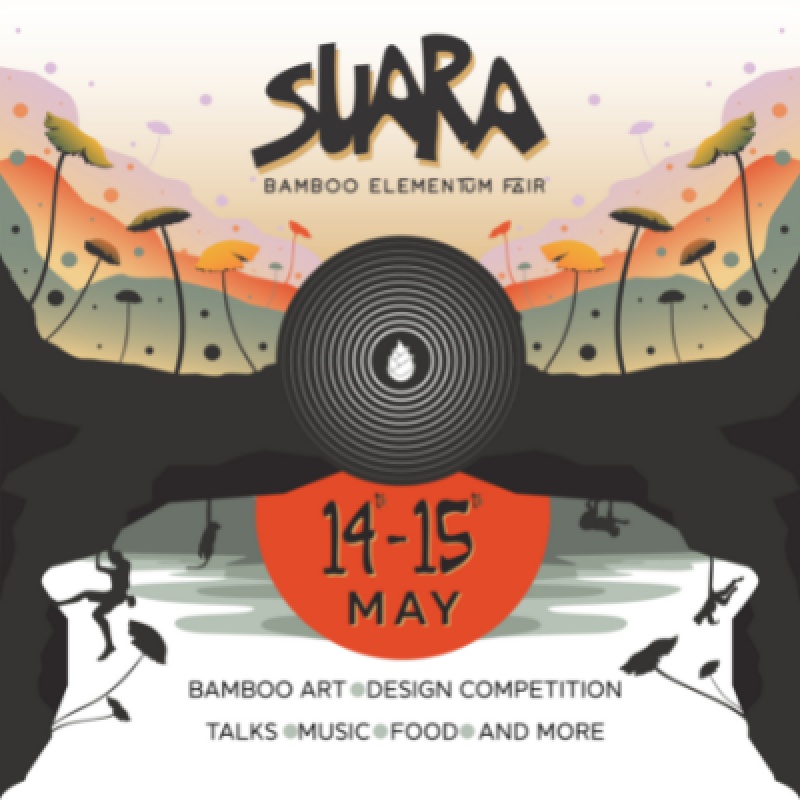 Venue Details
Nuanu
93CX+8G2 Beraban, Tabanan Regency, Bali
Beraban, Bali/Tabanan, 80351