Jason Leong : Brain Drain World Tour Medan
17+
07:30pm, Fri 10th Nov 2023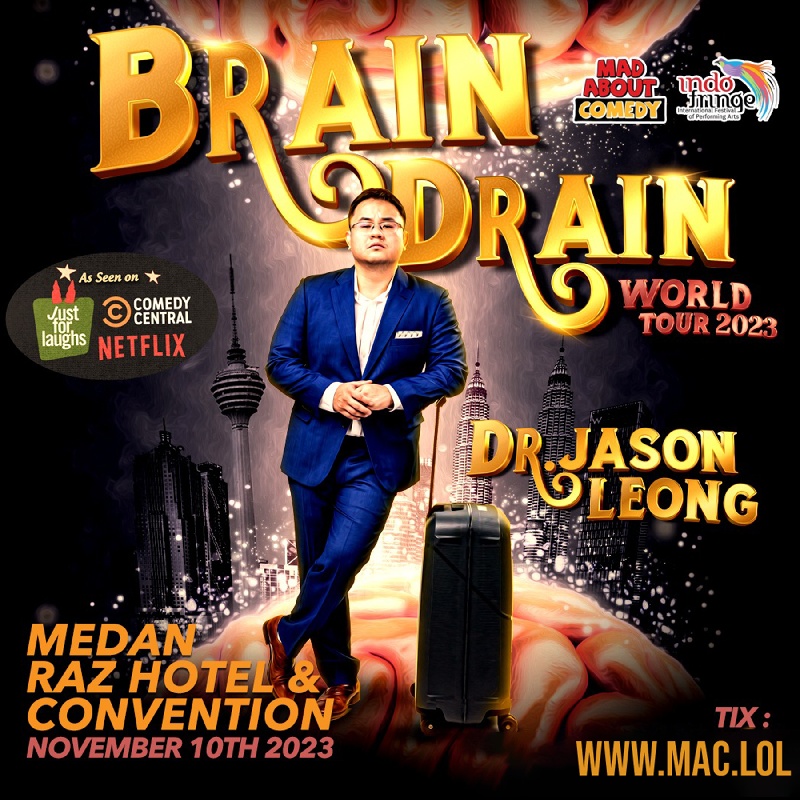 Venue Details
Hotel Raz Indonesia
Ballroom Raz Plaza
Medan, Sumatera Utara, 20154
Jason Leong : Brain Drain World Tour Medan
17+
07:30pm, Fri 10th Nov 2023
Pertunjukan komedi internasional pertama di MEDAN!
After 2 Sold out shows in Jakarta and Surabaya!
dr. Jason Leong is BACK!
Part of INDOFRINGE 2023

With his newest material : Brain Drain World Tour 2023

Fresh from making history by becoming the first comedian from Southeast Asia to have TWO comedy specials on Netflix, Hashtag Blessed (2020) and Ride With Caution (2023), plus a stellar sold-out global tour HEATY culminating in being the first Malaysian comic to appear at Just For Laughs : Montreal, Dr Jason Leong is back with a brand new solo comedy special where he explains why he will be leaving Malaysia for good.
IndoFringe is a Festival of Festivals, featuring the best of Performing Arts, Visual Arts, Community Arts and Exhibitions.
Held in Jakarta and Bali over 10 days across 200 venues, IndoFringe will feature more than 1,000 artists from 38 provinces and 35 countries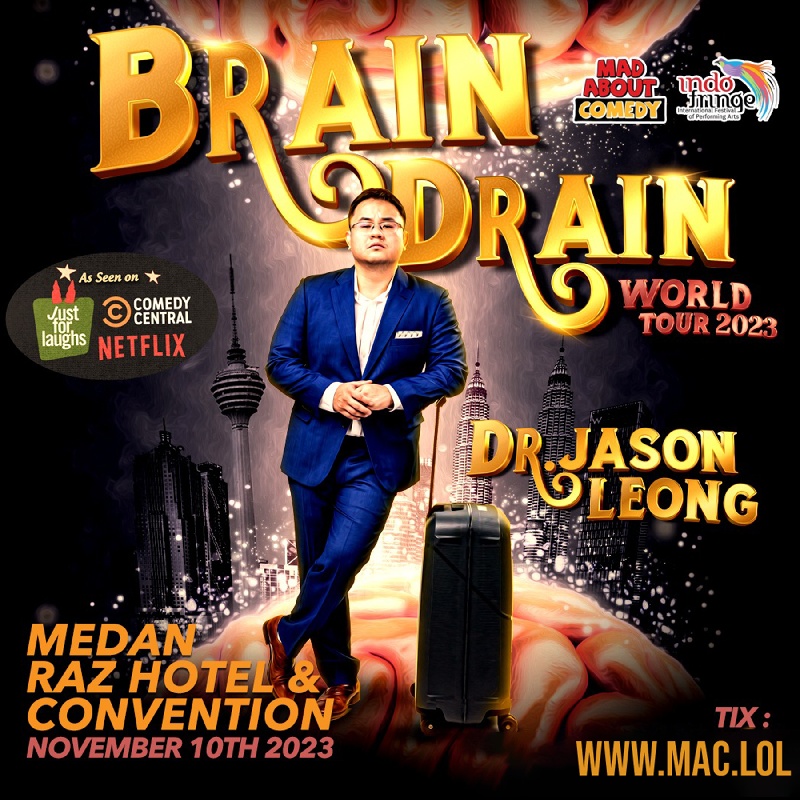 Venue Details
Hotel Raz Indonesia
Ballroom Raz Plaza
Medan, Sumatera Utara, 20154