Journey of Free-Flow Expression with Bobby Adlington
17+
This event has already taken place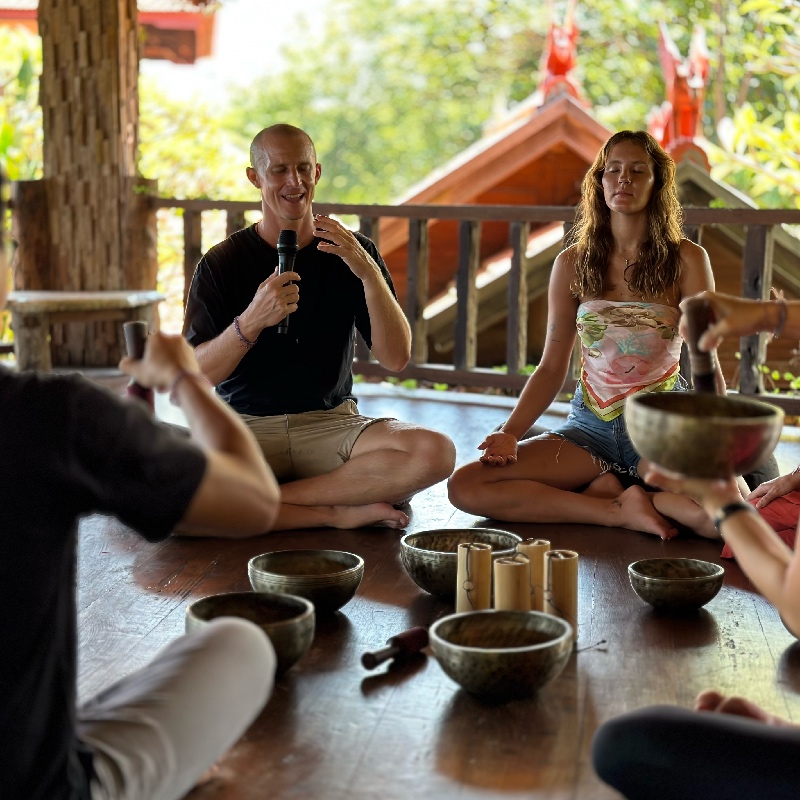 Venue Details
Udara Bali Yoga Detox & Spa
Jl. Pura Kramat, Cemagi, Kec. Mengwi, Seseh, Bali 80351
Seseh, Mengwi, 80351
Journey of Free-Flow Expression with Bobby Adlington
17+
Open Your Creativity with a community of like-minded souls! For this ceremony we welcome you into a sacred space that includes interactive meditation, mindful group connection, intuition training, energy activation, free-flowing verbal expression, movement and improvised live music. Bobby Adlington, an experienced artist, coach, and facilitator, will guide the group into co-creating an improvised poem, accompanied by live soundscape from globally recognised violinist and composer Miyoshi, Vocalist Diana Beauty and the Udara sound healing team.
Be your authentic self and contribute to creating an improvised free verse poem and live soundscape in a safe and supportive environment.
Watch how it works
You will free flow poetry in the event like Bobby here :
https://www.youtube.com/shorts/o47xHq3O9DY
How we will open up our intuitive expression together :
https://www.youtube.com/shorts/fuVBQ-OiDOg
How this event will impact you :
https://www.youtube.com/watch?v=4--PRyB2Jy4
You will be guided to deepen your inner awareness, connect with the community, feel safe to express your authentic self, practice out loud verbal free-flowing expression and directly contribute as a co-author to the creation of an improvised free verse poem, all while supported and moving to the energy of an improvised soundscape.
This event will be supported by musicians and sound healers, improvising with the group energy and inspired by the emergent poem expressions.
What you get
Each participant will receive a recording of the poem and soundscape after the event. 
The purpose of this event is to open your creative vocal expression so we can create and capture an improvised piece of performance art - a free flow poem that each person contributes to along with an emergent musical soundscape.
We will do an audio recording of the improvised piece that comes out of the group creation, which we can share with you after the event. This is so that each participant may receive and reflect on the moments of their authentic expression during the event. 
Please note that the ticket cannot be cancelled, modified or refunded after purchase.
In order to get the discounted price, participants have to show their KTP or valid KITAS upon check-in at Udara.
For special events, doors close 15 minutes after start and latecomers will not be accepted. Tickets will not be refunded if you show up too late.
Limited access!
Reservation is required.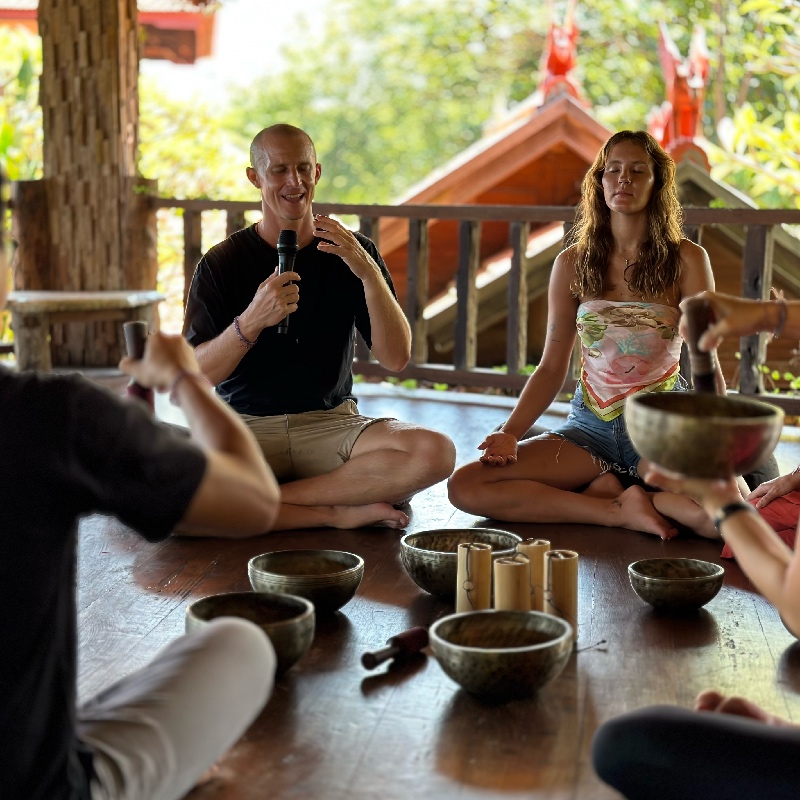 Venue Details
Udara Bali Yoga Detox & Spa
Jl. Pura Kramat, Cemagi, Kec. Mengwi, Seseh, Bali 80351
Seseh, Mengwi, 80351