MYSTIC x ULU CLIFFHOUSE presents The Song of Solomon - CESAR MERVEILLE
12:00pm, Sat 16th Jul 2022
This event has already taken place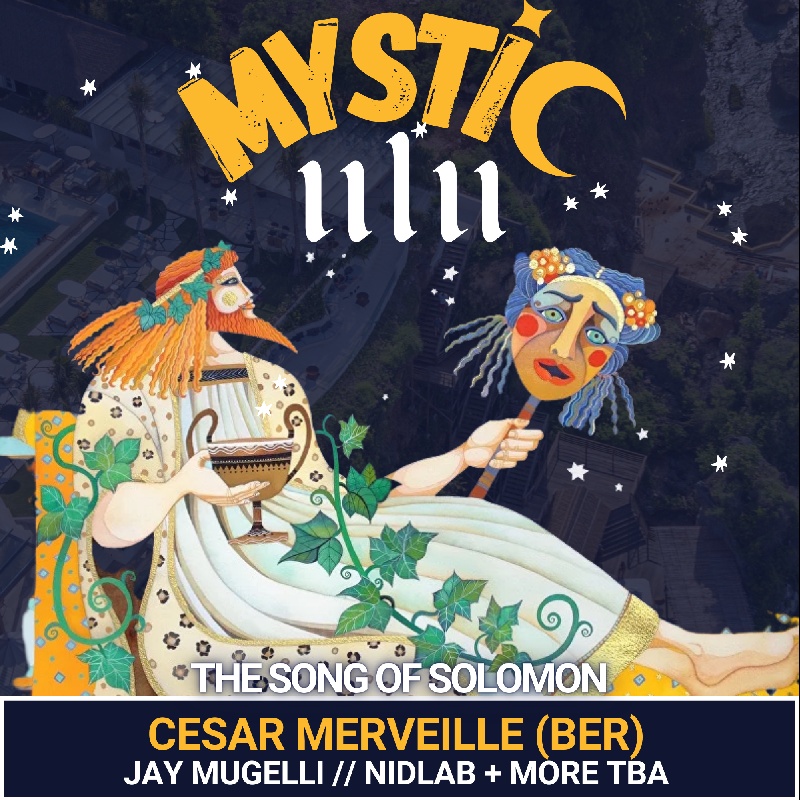 Venue Details
Ulu Cliffhouse, Bali
Jalan Labuansait No.315, Padang-Padang, Kabupaten Badung, Bali 80361, Indonesia
Kabupaten Badung, Bali, Indonesia, 80361
MYSTIC x ULU CLIFFHOUSE presents The Song of Solomon - CESAR MERVEILLE
12:00pm, Sat 16th Jul 2022
MYSTIC x ULU CLIFFHOUSE
"The Song of Solomon"
CESAR MERVEILLE
Saturday July 16
12PM till late!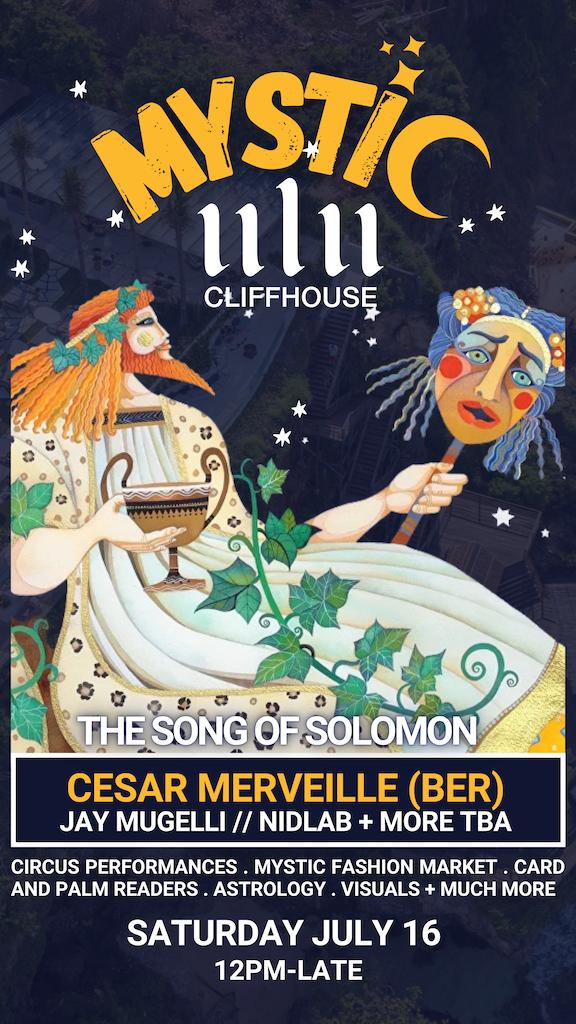 Save the date, Saturday July 16, "THE SONG OF SOLOMON" with CEISAR MERVEILLE. 
Calling on all the Mystics, the wizards, the witches, the fairies, the alchemists, the healers and seers.
Prepare your royal white outfits whites and your flower crowns.
It's time to CELEBRATE LOVE!

Join us from 12PM till late at ULU CLIFFHOUSE BALI with special MYSTIC setup that will include: 
Circus Performances

Mystic Fashion Market

Card and Palm Readers

Astrology

Visuals + much more
For more info or table bookings please contact: https://wa.me/6287802041145
+6287802041145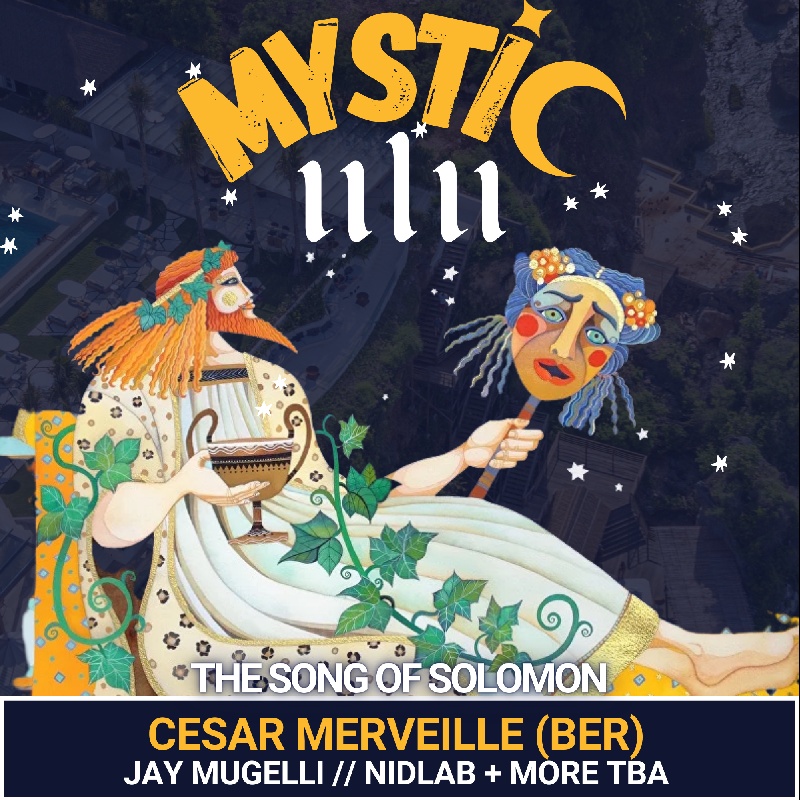 Venue Details
Ulu Cliffhouse, Bali
Jalan Labuansait No.315, Padang-Padang, Kabupaten Badung, Bali 80361, Indonesia
Kabupaten Badung, Bali, Indonesia, 80361