Rebirthing Breathwork & Cacao
17+
This event has already taken place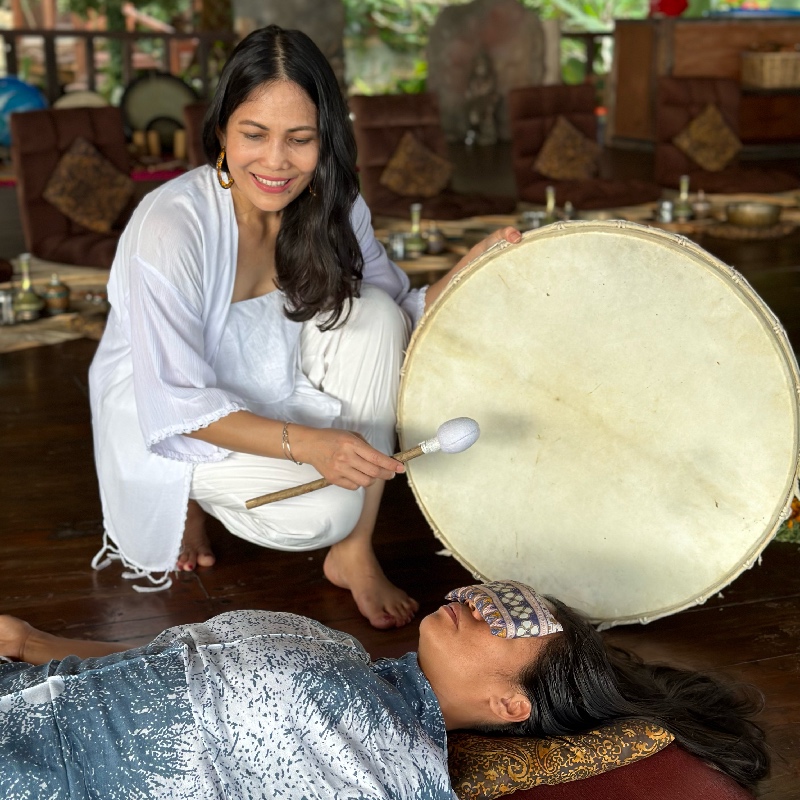 Venue Details
Udara Bali
Jalan Pura Kramat
Seseh, Bali, 60351
Rebirthing Breathwork & Cacao
17+
with Gita Sianipar
We will guide you to dive into a breath cycle of approximately 60 minutes' duration, the full and connected breathing packaged in a 2.5 hours event, combined with cacao ceremony, intention setting, gentle movement and live sound healing. 
Starting with sacred cacao ceremony for heart connection, meditation, centering and journaling for a self-check-in and intention setting. Followed with intuitive Qi Gong inspired movements and pranayama to make sure you are ready for the circular breathing technique. This breathing technique will cleanse the body, not only on a physical level, but also creates shifts on the mental, spiritual and energetic level. You may experience tingling sensations as part of the cleansing or moving of the energy. The breathwork that connects the consciousness to the subconsciousness, may lead you to internal experiences, such as emotional release to help you let go of and/or integrate past wounds.
A long savasana with singing bowls and gongs will help the integration for the healing process.  In a closing circle we revisit the intention and reflect our experiences with journaling and sharing. 
Here are some of the benefits you might experience through Rebirthing Breathwork:
Heal old emotional wounds and trauma 
Deep detox of your body
Washes away tension, stress or blockages
Boost your confidence and awareness 
Release old negative behavioral and patterns and subconscious belief systems
Clears the energy system
Activate the wisdom of your body for healing & transformation
Insights and messages from the Divine
There is a construction work in the bridge from Jl Raya Seseh towards Udara starting from July 2nd until further notice. Please take an alternative route from Cemagi to reach Udara. Click below link for direction 
Direction
Please note that the ticket cannot be cancelled, modified or refunded after purchase.
Please don't bring your dog to Udara.
in order to get the discounted price, participants have to show their KTP or valid KITAS upon check-in at Udara on the event date.
As an "adults-only resort" the minimum age for staying at Udara and visiting our facilities is 14 years.
For special events, doors close 15 minutes after start and latecomers will not be accepted. Tickets will not be refunded if you show up too late.
Limited Access for 25 persons.
Reservation required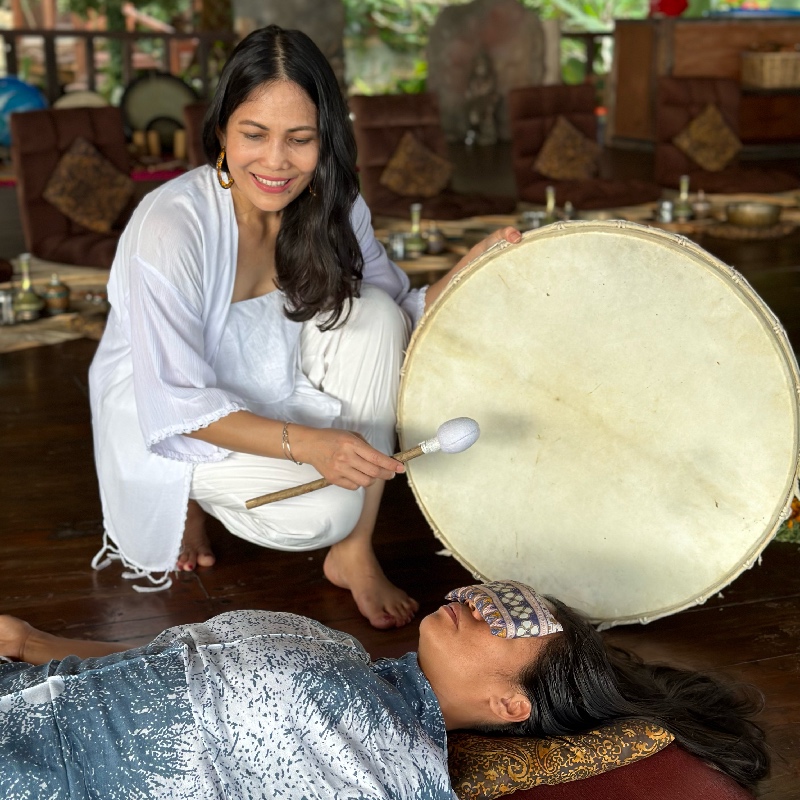 Venue Details
Udara Bali
Jalan Pura Kramat
Seseh, Bali, 60351