Sound of Sovereignty - Beginner Intuitive Sounding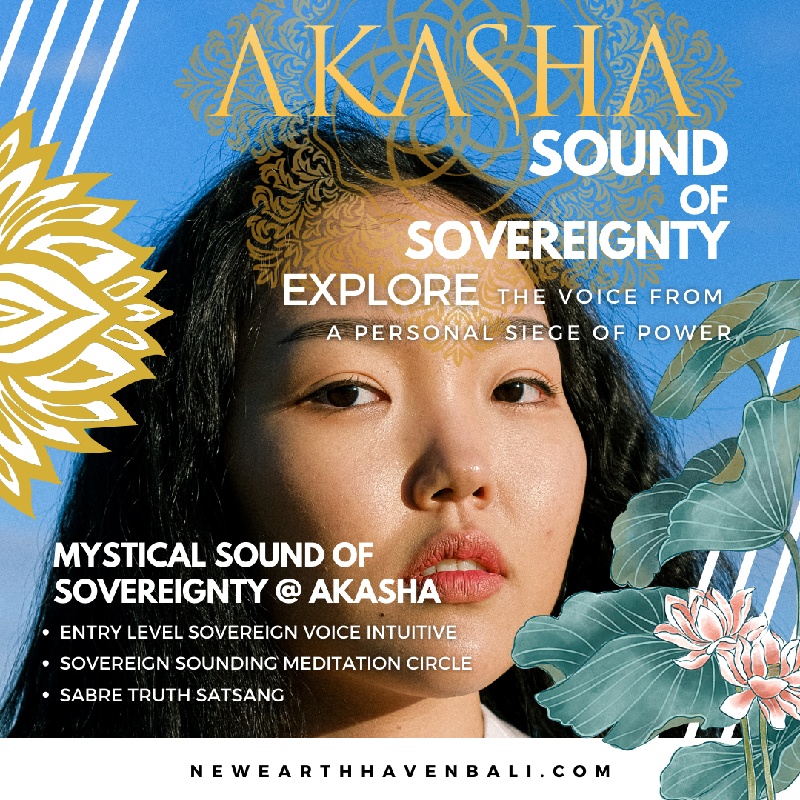 Venue Details
Akasha New Earth Haven
Jalan Sinta, Keliki, Tegallalang
Gianyar, Bali, 80561
Sound of Sovereignty - Beginner Intuitive Sounding
WATER - Explore a Mystical Sovereign voice & Intuitive shamanic sounding: FOR BEGINNERS in self sovereignty, and/or authentic & intuitive sounding, and/or deep listening.
Great for having discussion about the voice, and practising sounding with a group.
6 - 7.30pm arrive 15 minutes early to settle in.
27th April, 11th May, 25th May, 8th June

250k per pax which includes tea & Discount of 20% on F&B at Akasha Restaurant
Buy 1 get 2 ! yes you are reading correctly
200K per person at the door. BEST TO BOOK IN ADVANCE - See you there!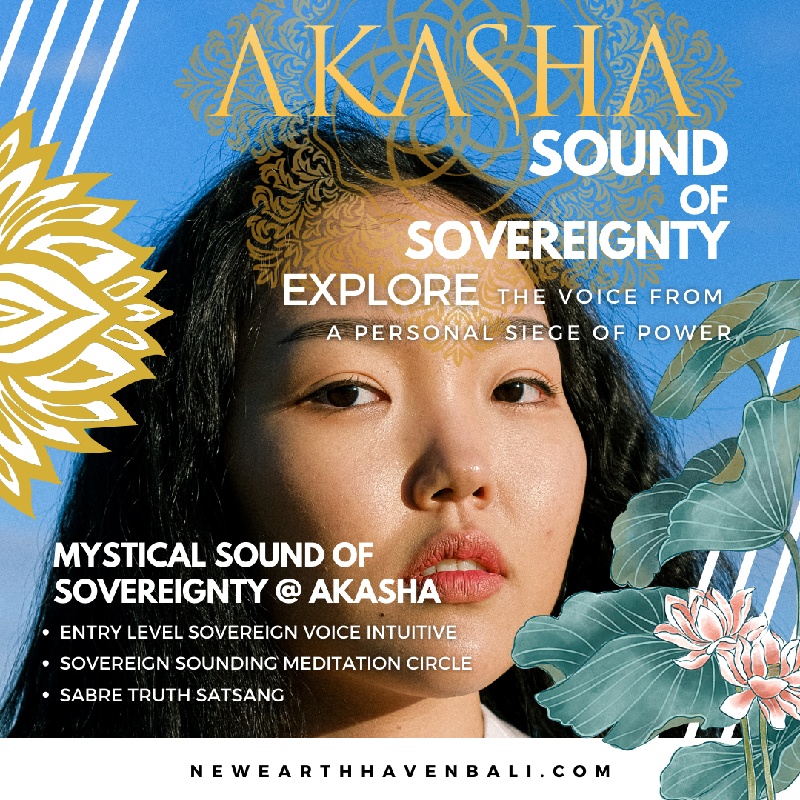 Venue Details
Akasha New Earth Haven
Jalan Sinta, Keliki, Tegallalang
Gianyar, Bali, 80561