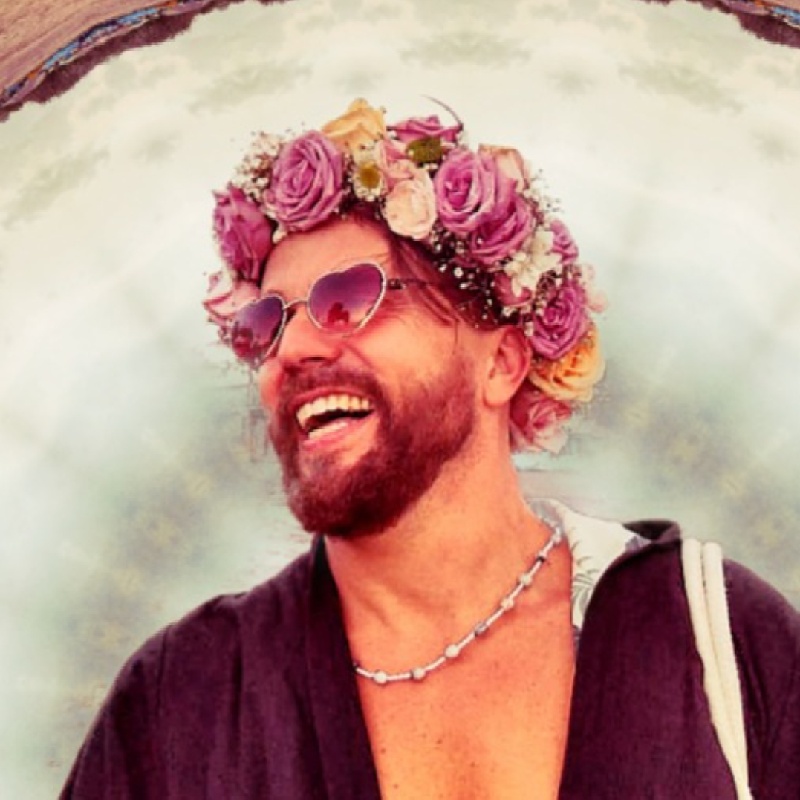 Venue Details
The Yoga Barn
Jln. Raya Pengosekan
Ubud, Bali, 80571
September 19th featuring DJ Goranji
https://soundcloud.com/djgoranji
A music lover ever since, a trippy soul in Berlin Bars, a Tantra Yoga path brought the revelation to Göran aka goranji. Making use of sonic energy to support people accessing higher states in conscious relationship workshops, the ecstatic dance decks came closer and closer. Since 2016 goranji spinned on dance floors from Berlin, Paris, Vienna, Brazil, Turkey and even on the Atlantic. With a preference for world beats, afro-tunes, ethnic and shamanic vibrations, things emerge as Arabesque, desert trance, desert dance, eclectro, gypsychordia, tropicore, vodoobadoo & yopopop. Be prepared for a world trip in music, different rhythms and your body being shaken through all its layers.
SIGNATURE SETS
ED PARIS https://soundcloud.com/djgoranji/cdg2vie-ecstatic-dance-tripmix
ED AUSTRIAN NATURE I https://soundcloud.com/djgoranji/directions-santa-poldina-ecstatic-dance-20200809
ED AUSTRIA NATURE II https://soundcloud.com/djgoranji/aggstein-ecstatic-dance-st-polten-austria-20200911
ED PARIS https://soundcloud.com/djgoranji/pantin-rouge-ecstactic-dance-paris-i-2020
SOCIAL
bandcamp.com/goranji
www.facebook.com/djgoranji
www.instagram.com/goranji.dj/
PS: More about Goranji, his work and workshops https://www.theinspiracygroup.com/goeran/index_enl.html 
Sunday Ecstatic Dance - Every Sunday | 11.30 AM - 1:30 PM
Book your PRIORITY spot online for FREE & then purchase your wrist ticket on-site the day of event.
NOTE:  If you see "SOLD OUT," this means on-line pre-sales are sold out, but you can still try your luck for a walk-in spot on the day!  We hope to see you on the dance floor!

August 22nd featuring Mr Pi
Mister Pi (aka Balloon) like to deliver happiness, sometimes more than it is reasonable.
https://soundcloud.app.goo.gl/wxBoanDxjbe8aGh58 
***IMPORTANT UPDATE: SEE ALL CHANGES BELOW***
Megatix reservations are given priority until 11:15 am.
For priority entrance to dance, you must pay for your Wrist Ticket at the Yoga Barn Lower Reception by 11:15 am!  Wrist Tickets NOT purchased by 11:15 will no longer be considered priority and your reservation will be shifted to WALK-IN/WAITLIST.
PRICES FOR ECSTATIC DANCE:
PRIORITY RESERVATION VIA MEGATIX:
IDR130,000 or Yoga Barn Class Card, KITAS Rate or (Unlimited Class Cards Not Accepted for Dance)
WALK-IN / WAITLIST:
IDR130,000  (NO KITAS Rates or class cards accepted) 
NO REFUNDS.  TRANSFERS ALLOWED.
IMPORTANT:

 
Due to the rising numbers of COVID cases in Bali, for the months of January & February, the layout & capacity for Ecstatic Dance has been adjusted to provide you with more room to dance, for your wellbeing.   
As of January 15TH, in addition to the upper studio, the Yoga Barn has opened the lower studio as a dance space.  Those who PRE-RESERVE on Megatix and pre-pay for their Wrist Ticket by the cut-off time mentioned (7:15pm Fridays & 11:15am Sundays) will have exclusive access to the upper studio and bonus access to the lower studio, being able to flow seamlessly between both areas at any time.
For WALK-INS who do NOT pre-reserve, miss the cut-off time (thereby become WALK-IN or WAITLIST), you will be given access to the lower studio only until the DJ's closing circle, at which point we will open the flood gates and let you in.
To achieve the goal of maximum enjoyment, we suggest you pre-reserve and pre-pay for your space on Megatix each time.
Please check our online schedule for the current schedule to see if this class has been removed/canceled.  
What is Ecstatic Dance? 
Ecstatic Dance is a global movement active in 100+ cities around the world and launched for the first time in Bali in 2009 by Yoga Barn co-founder Charley Patton. 
The Yoga Barn Friday Ecstatic Dance is an all-ages community gathering where you can simply BE yourself and experience freedom through the rhythms of global beats and movement.
Please, come-as-you-are to experience this substance-free, uplifting and happy space of dance and free movement - let your inhibitions melt away. 
Each Sunday, in addition to Ecstatic Dance there is an amazing array of classes to choose from and you can stay after dance for our home-cooked Balinese Buffet lunch at Garden Kafe.
65K for adults

50K for kids
Don't forget to enjoy our saltwater pool @ The Nest.  The perfect cool down after dance!  Entrance Fee:  50k (includes pool towel)
Check out Charley talking about Ecstatic Dance in 2012: 
https://www.facebook.com/watch/?v=10151201501872428&extid=mqbjfJ71BblxyTyq 
PLEASE NOTE COVID PROTOCOLS ARE IN PLACE AT THE YOGA BARN
Please accept that the Yoga Barn Security will perform a temperature check on your wrist at the parking lot. Appreciate them, they are doing their job

Please wash your hands frequently, there are plenty of hand washing stations to choose from, and please bring a bottle of hand sanitizer

Please keep a comfortable social distance from others

Please wear your favorite mask for this event, get creative!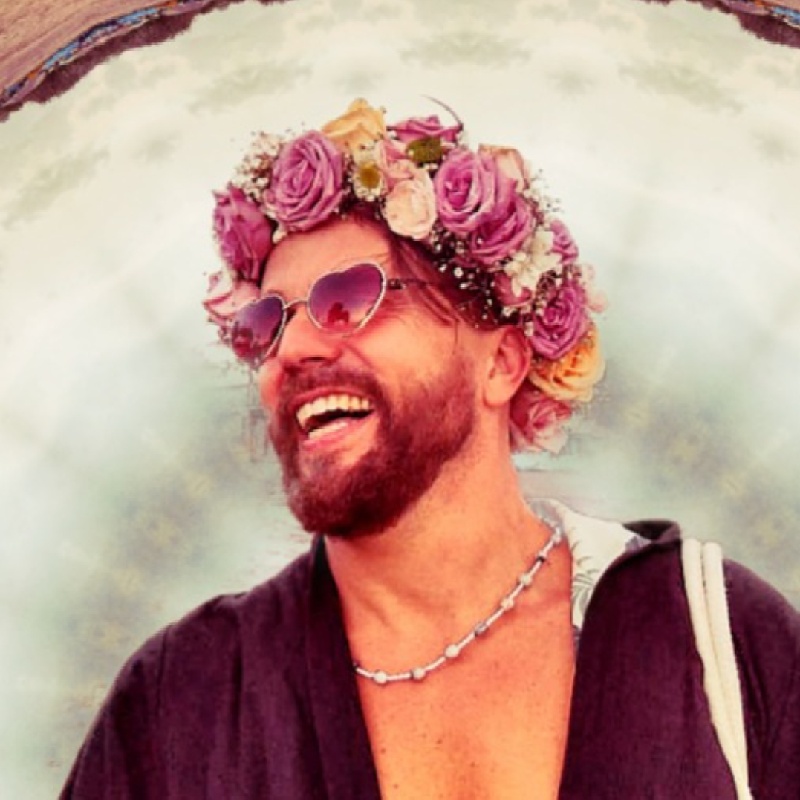 Venue Details
The Yoga Barn
Jln. Raya Pengosekan
Ubud, Bali, 80571