Wisdom Women Should Have Learned in School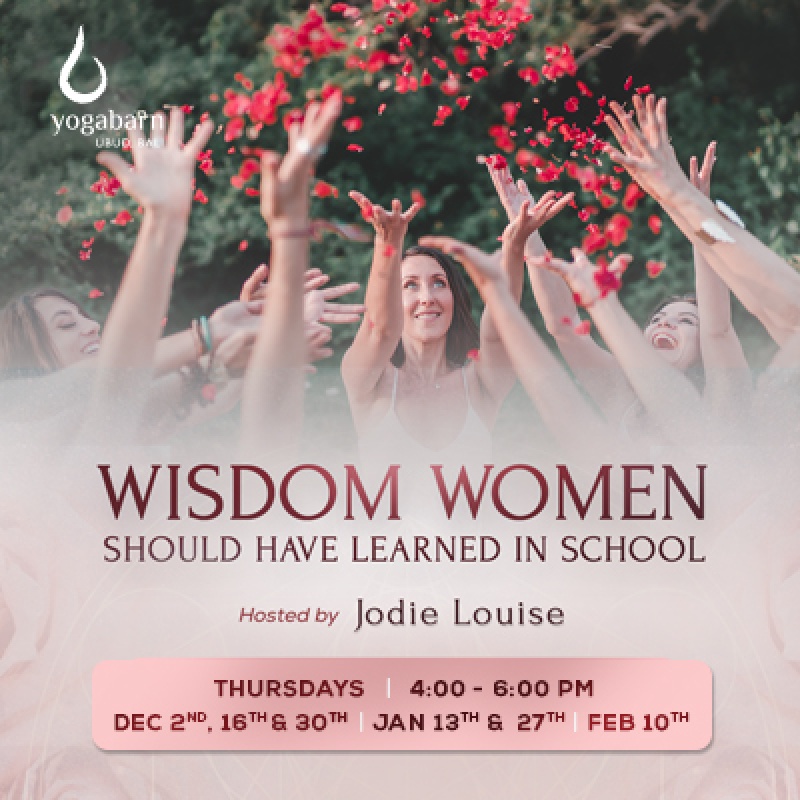 Venue Details
The Yoga Barn
Jln. Raya Pengosekan
Ubud, Bali, 80571
Wisdom Women Should Have Learned in School
Hosted by Jodie Louise
Join an activated collective of women, with a new wise woman hosting each workshop, to discover the wisdom you should have learned in school. For too long women have forgotten their feminine superpowers and it's time to reclaim them. Come and connect with like-minded women in Bali and receive wisdom that you can use to empower women around the globe.

Thursday, January 27th | "Rebel Queen Kundalini" | Presented by Sophia la Page
Rebel Queen Kundalini is a Sensual Movement Class for women, combining juicy heart, hip & spine-opening moves with ecstatic breathwork & embodied dance, all set to a sultry soundtrack. Come play in your feminine essence & be activated into your pleasure. 

About Sophia:
Sophia is a Rebel Queen, Modern Mystic, Feminine Embodiment Coach & the creator of Rebel Queen Kundalini. She has inspired thousands of women around the world with her work, centered on initiating women into their Feminine Magic & Embodied Erotic Leadership, through the Power of Pleasure.  
A decade ago after a messy divorce, Sophia broke free from Good Girl programming, ignited her feminine magnetism & opened herself to living a desire-led life. This led her to travel with Shamans, sit with Gurus & study the Esoteric & Tantric Arts, before finally settling here in Bali, with her husband (whom she met on the island) + 2 cat babies. 
 Connect with Sophia: https://sophialepage.com/
Thursday, February 10th | "Crowning the Queen" | Presented by Rebecca May
Perimenopause and menopause is an event that every bleeding woman will experience. Understanding and learning about this often unspoken process while you are still cycling supports moving through the transition with ease, grace, and compassion. 
In this workshop, Rebecca will share with you ways to navigate your way through this gateway with as much awareness as possible. We talk about hot flashes, vaginal atrophy, libido, weight gain, feelings of isolation and the inner turmoil that can arise as everything in our lives comes up for review… Talk about shadow work! We revisit your menarche and look at how you were initiated into womanhood and how that may relate to your journey. And we celebrate ourselves as women in all of our glory.

About Rebecca:
Rebecca is a woman, a sister, a daughter, a friend and lover. Deeply committed to supporting women in remembering that the greatest act of self-love that they can do is to re-connect to their own sacred ceremony, their menstrual cycle. Working with women sharing with them the wisdom and gifts of their menstrual cycle. Supporting them connecting with their heart's desires and a more abundant life lights her up.
About Your Hostess, Jodie Louise:
When Jodie discovered that all health research was done on men she had the biggest "Aha moment"! Things finally started to make sense. She realized that women's wisdom was suppressed. This sent her intuitively down a deep rabbit hole of reconnecting to her sacred feminine body. 
Once Jodie learned to stop approaching health like a man, she discovered the sacred gifts of her feminine body with so much gratitude for the ability to create life in every way!
It became her mission to empower as many women she could to align to their true nature, reconnect to their bodies and to nurture their feminine flow.
www.jodie-louise.com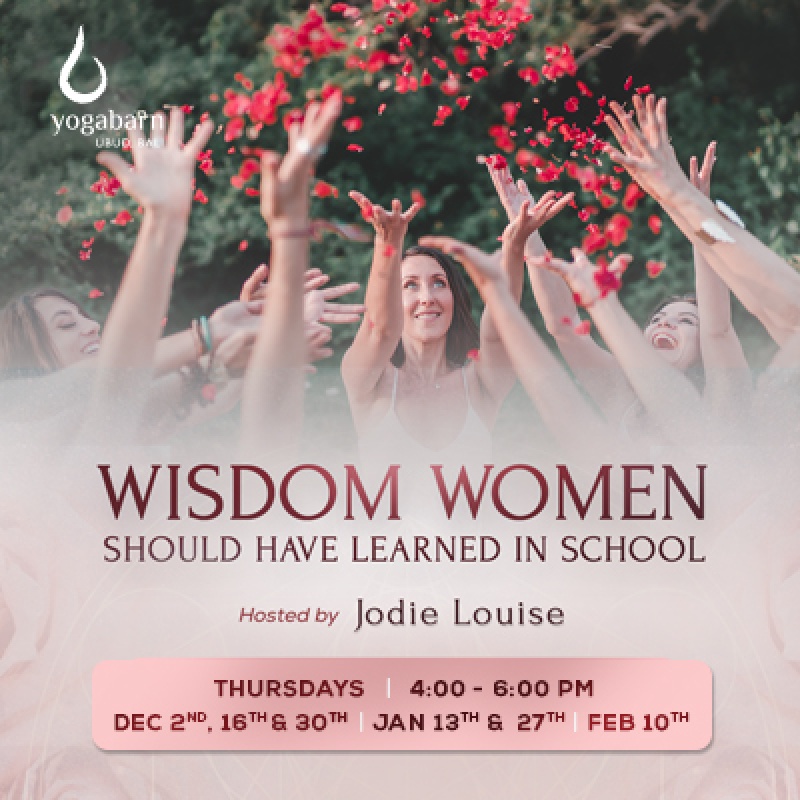 Venue Details
The Yoga Barn
Jln. Raya Pengosekan
Ubud, Bali, 80571