Grom Patrol 2021 - Training Camp and Competition presented by Quiksilver and Roxy
12:00am, Fri 10th Dec 2021
This event has already taken place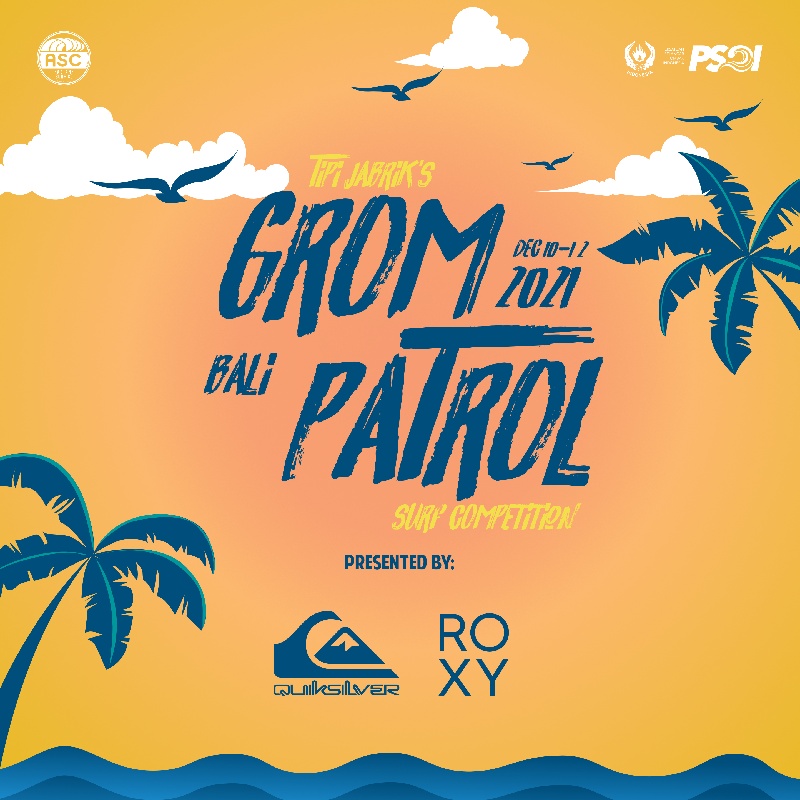 Venue Details
Halfway Kuta Beach - Mamaka Hotel
Mamaka Hotel Jl Pantain Kuta
Badung, Bali, 80361
Grom Patrol 2021 - Training Camp and Competition presented by Quiksilver and Roxy
12:00am, Fri 10th Dec 2021
The Grom Patrol is an amazing surfing program for young kids in Bali.
Gathering Bali's surfing groms together for a weekend of fun and surfing, the Grom Patrol offers a great opportunity for the kids to make new surfing friends, improve their surfing skills, and then test them in competition. 

This is the third year for the Grom Patrol Training Camp and Competition and the second event of 2021. It is by far the biggest Grom surfing event held in Bali over the last 3 years. 
This final camp of 2021 will be hosted by the MAMAKA Hotel Kuta and takes place at Halfway Kuta Beach on the 10th and 11th of December. The competition will be on Sunday the 12th at Halfway Kuta Beach.
Check last year's highlights on our Grom Patrol Youtube playlist and Grom Patrol Instagram
Competition Information:
As always, the Grom Patrol Comp is created especially for boy and girl surfers 16 years of age and younger divided into 4 divisions; 
16 and Under

14 and Under

12 and Under

10 and Under
The event will have a classic format with 50% progression for each heat:
Heat Draw is subject to modification depending on the number of entries in each division.
The winners and finalists will all receive great prize packs from all of the generous Grom Patrol sponsors, handed out at the awarding party that includes a BBQ dinner.
Registration for the Comp is Rp 350,000 per surfer, which includes an event T-shirt, lunch, and a BBQ dinner at the awarding on Sunday evening.
If you cannot pay online and want to register or have any questions, please use our Whatsapp to call  +628563710296 or send an email to nadia.masruron@asiansurfingtour.com
Training Camp Information:
The Groms will stay at MAMAKA Hotel Kuta and will train with our partner Bali Elite Surf Coaching.
The camp starts on Friday the 10th, with the Groms checking in to MAMAKA Hotel at 2 pm, where they will receive their welcome packs (filled with goodies from the event sponsors).  
Information about the stay:
Ages from 8 years old to 16 years old. The maximum capacity is 15 Groms.

Shared room with other Groms

Breakfast/Lunch/Dinner included 

Each Grom needs to bring their own surf equipment and toiletries
Information about our Camp Partners:
Theory and practice surf training 

Competition strategy

Accommodation

Organization

Recreational center

Video analysis

Physical surfing-related training

Each Grom needs to bring their own equipment (Surfboard, fins, leash)
Grom Patrol Program:
Day 1 - Friday: 
Check-in at 14:00-16:00 at MAMAKA Hotel

Late surf at 17:00-18:00 at Halfway with only coaches and no analysis  

Dinner at 19:30 

Movie time at 20:00 

Bed time at 21:00 
Day 2 - Saturday:
Wake up call at 6:00

1st surf and video session from 6:30-8:00

Breakfast at 8:30

Exercise in the Gym from 9:00-10:00

1st video analysis from 11:00-12:00

Lunch from 12:30-13:30

Chill from 13:30-14:30

2nd surf and video session from 15:00-18:00

Dinner at 18:30

2nd video analysis from 19:00-20:00

Competition briefing at 20:15

Bed time at 20:30
Day 3 - Sunday:
Wake up call at 5:45

Yoga from 6:00-6:30

Competition starts at 7:00

All GP Campers should take their place with the coaches and get ready for competition

Breakfast from 8:00-10:00  - GP Campers can walk back to MAMAKA Hotel to have their breakfast in between their heats

Lunch is from 12:00-15:00 - GP Campers can walk and back to MAMAKA Hotel to have their lunch in between their heats

Competition ends at 18:00

All GP Campers must have their belongings packed and check out at 18:30 (they can store their stuff at the Lobby or in their parent's car in the parking lot)

Winner Presentation and BBQ at MAMAKA Hotel rooftop from 19:00-21:00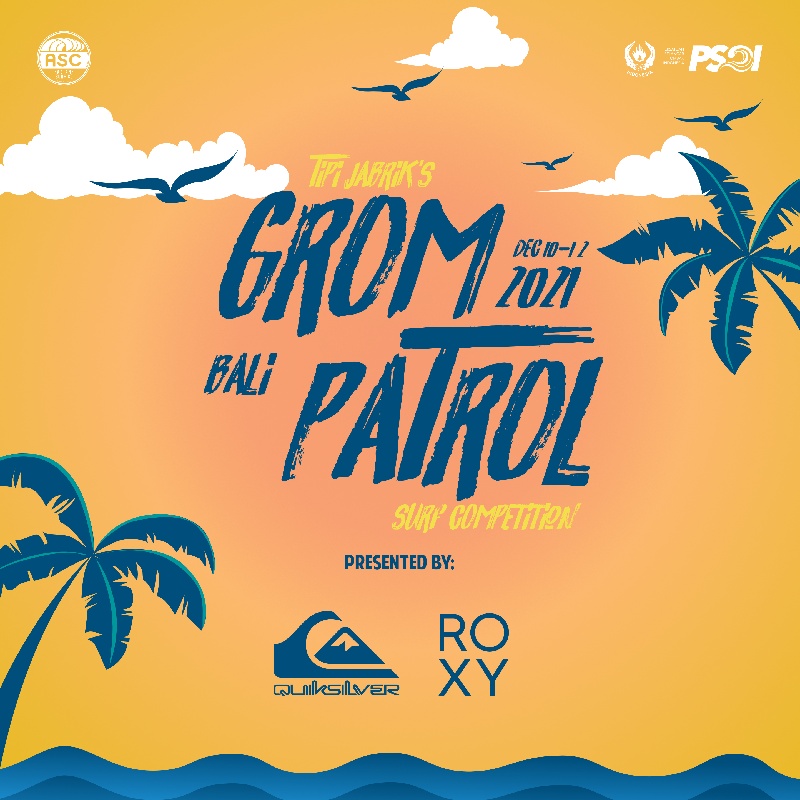 Venue Details
Halfway Kuta Beach - Mamaka Hotel
Mamaka Hotel Jl Pantain Kuta
Badung, Bali, 80361