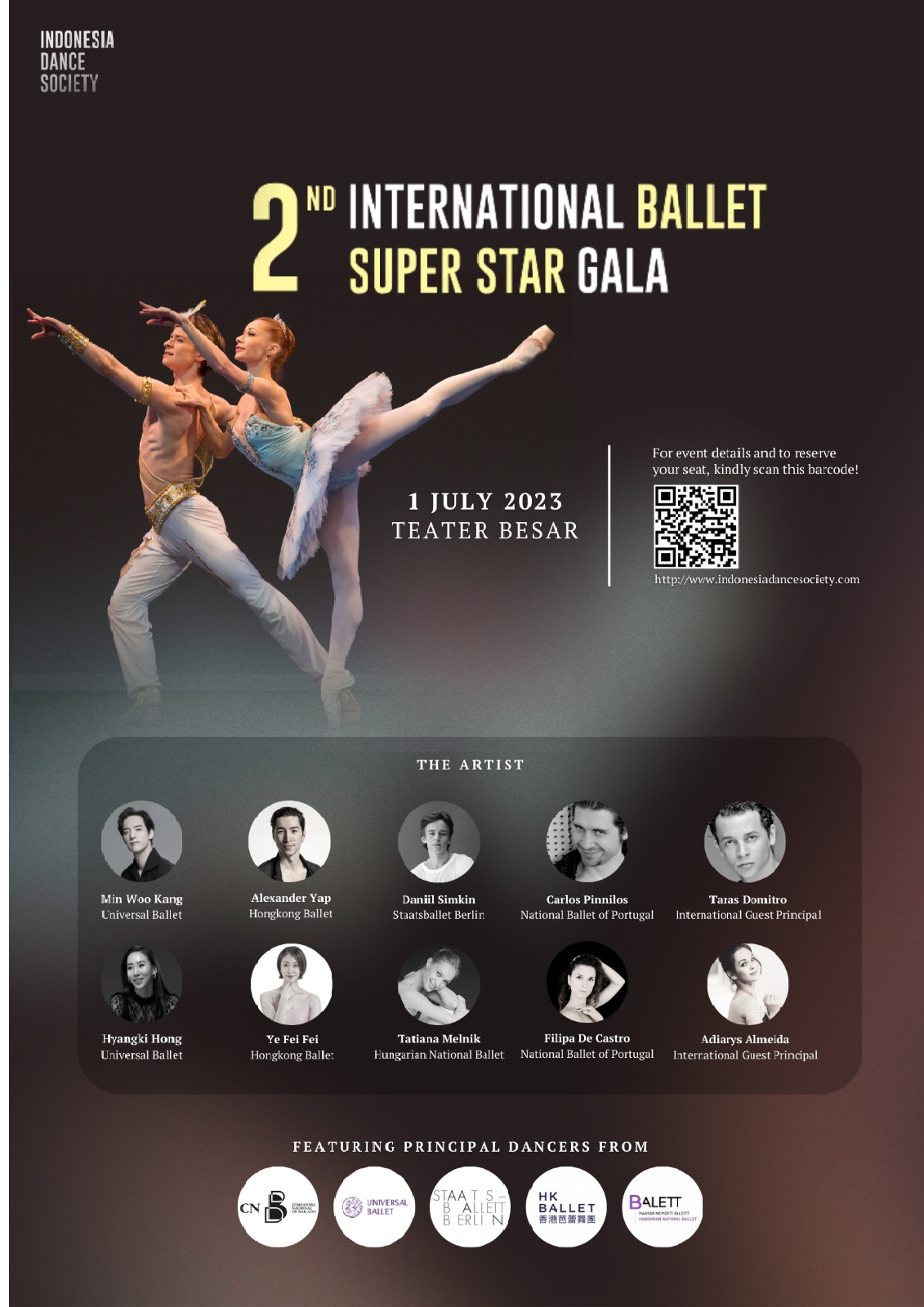 International Ballet Super Star Gala
07:30pm, Sat 1st Jul 2023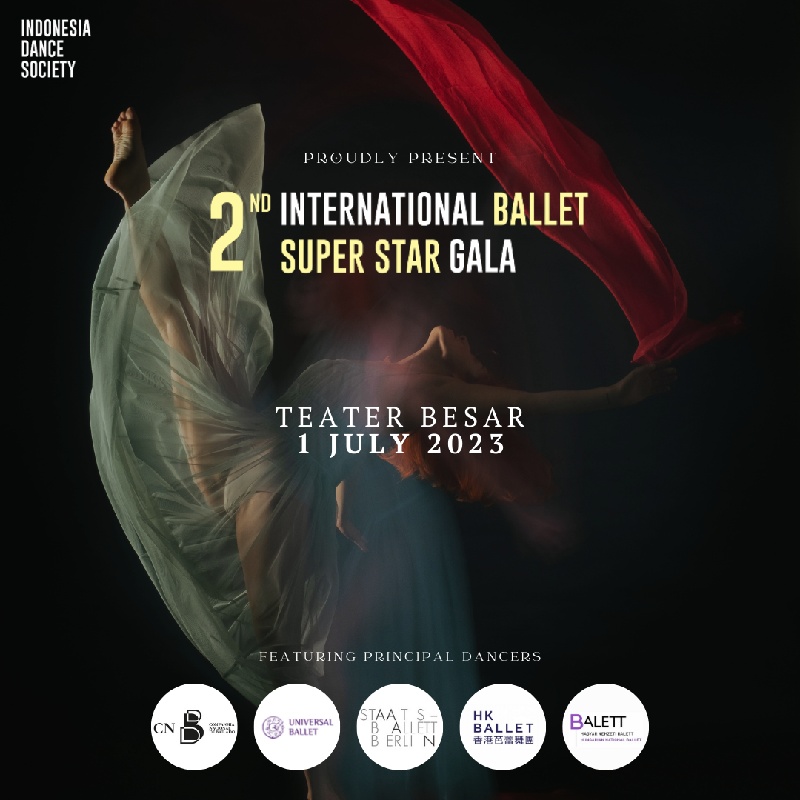 Venue Details
Teater Besar Taman Ismail Marzuki
Cikini Raya no. 73
Jakarta Selatan, DKI Jakarta, 10330
International Ballet Super Star Gala
07:30pm, Sat 1st Jul 2023
Indonesia Dance Society is back with the 2nd IBSSG after the 1st IBSSG was hailed as a spectacular achievement of gala production.
This July, we are bringing you world famous principal dancers of this generation. Be prepared to be spellbound by their prowess in technical and artistic ability.
With a rare opportunity of having ten superstars on one stage, you will bask in a variety of famous repertoires such as Black Swan, Giselle, Don Quixote, Diana & Acteon, Carmen Suite, La Bayadère and well-loved contemporary pieces such as The Great Gatsby and Les Bourgeois. You'll be wowed by the dancers' dazzling leaps and jaw-dropping turns. This is a performance of a lifetime that you do not want to miss.
Note: The minimum age allowed is 6 years old. Children above 6 y.o is required to purchase a ticket to watch.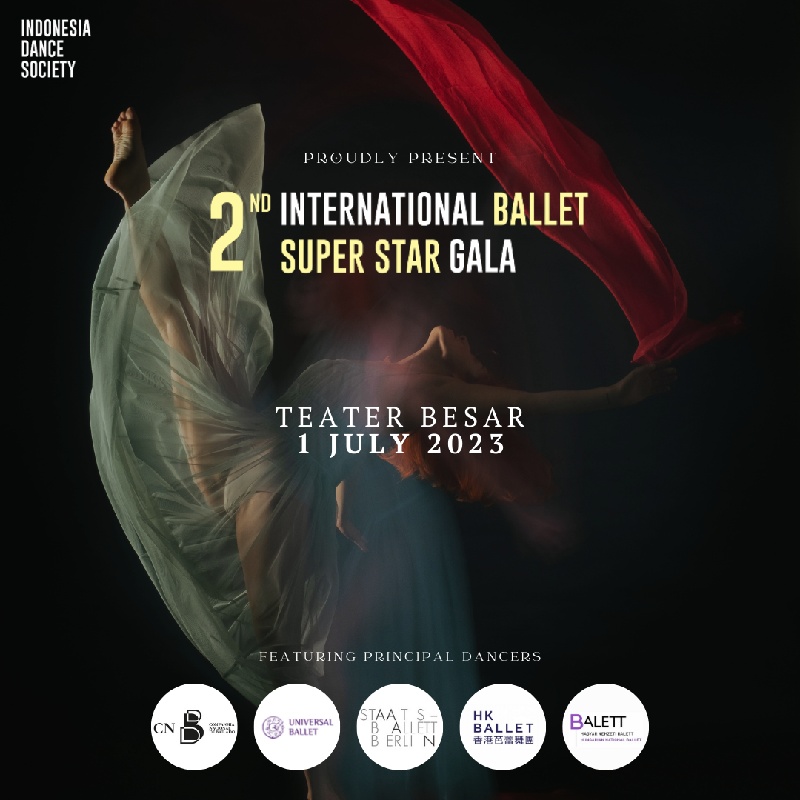 Venue Details
Teater Besar Taman Ismail Marzuki
Cikini Raya no. 73
Jakarta Selatan, DKI Jakarta, 10330