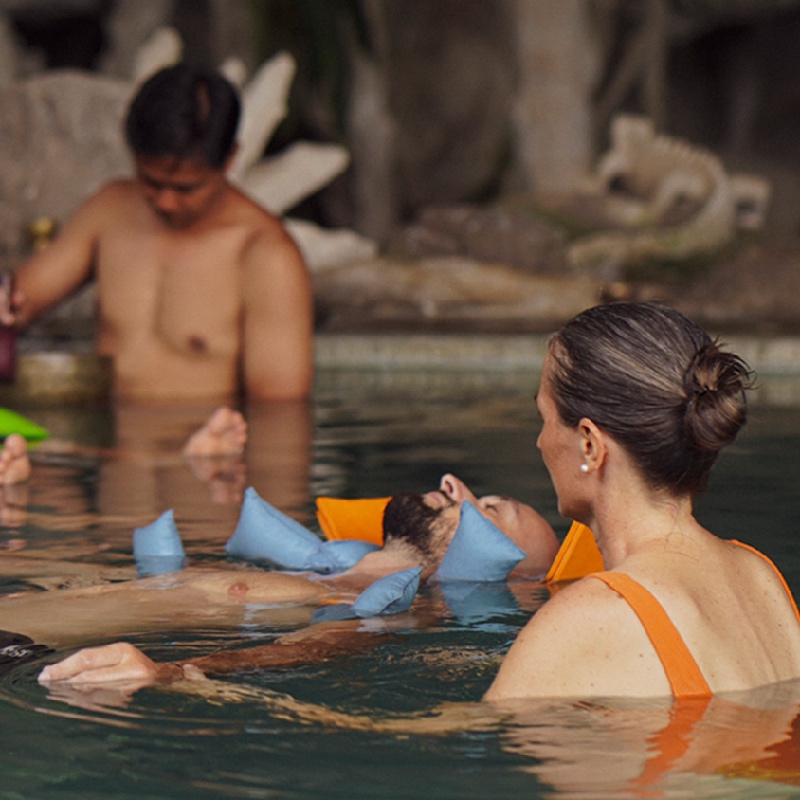 Venue Details
Udara Bali Yoga Detox & Spa
Jl. Pura Kramat, Cemagi, Kec. Mengwi, Seseh, Bali 80351
Seseh, Mengwi, 80351
This Spa Night will be a deluxe experience of pure relaxation and activation of your senses. We start the evening in the Sauna with balancing sounds of singing bowls and various aroma oil infusions, followed by a dip in the ice-cooled plunge pool. The bliss continues with floating in our warm water pool, where you get to receive the vibrations of singing bowls in the water and experience a beautiful sense of weightlessness. We provide natural skin care with a body scrub and face mask before we nourish you with a light community dinner at the Udara restaurant.
Timeline:
6.00 Get together, Introduction
6.15 Sauna rounds with sound healing, aroma oil infusions & ice-cooled plunge pools
7.15 Tea & fruit break
7.30 Floating in the warm water pool with sound healing
(you can also use the steam room & jacuzzi)
8.15 Body scrub & face mask
8.30 Soup and sweet surprise at the Udara restaurant
9.00 Floating home deeply relaxed
Please note that the ticket cannot be cancelled, modified or refunded after purchase.
Please don't bring your dog to Udara.
in order to get the discounted price, participants have to show their KTP or valid KITAS upon check-in at Udara on the event date.
As an "adults-only resort" the minimum age for staying at Udara and visiting our facilities is 14 years.
For special events, doors close 15 minutes after start and latecomers will not be accepted. Tickets will not be refunded if you show up too late.
Limited Access for 12 Person Only!
Reservation required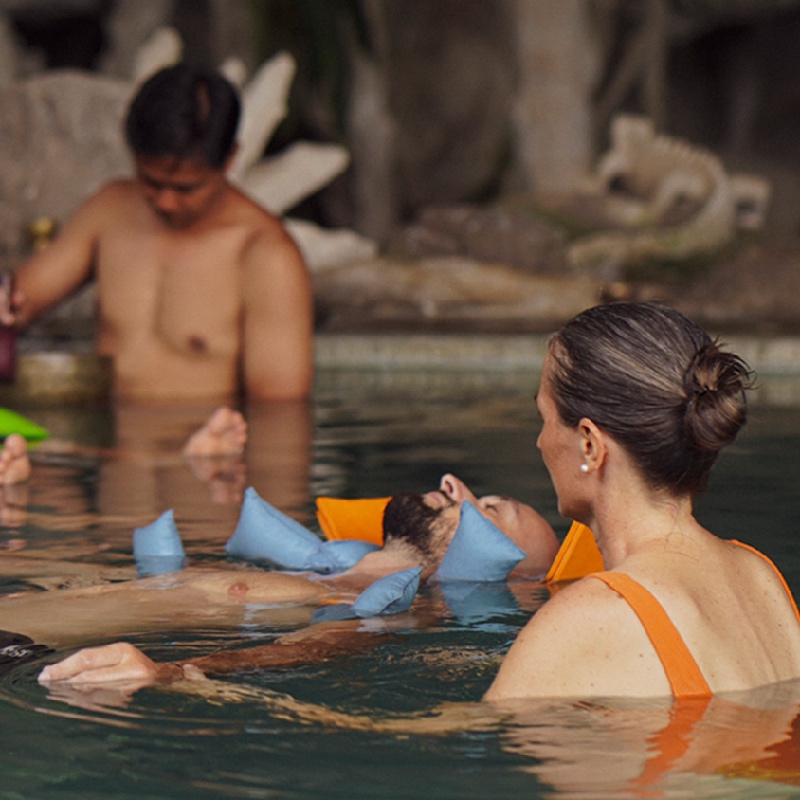 Venue Details
Udara Bali Yoga Detox & Spa
Jl. Pura Kramat, Cemagi, Kec. Mengwi, Seseh, Bali 80351
Seseh, Mengwi, 80351