A Detox Workshop for Women
09:00am, Sat 6th Feb 2021
This event has already taken place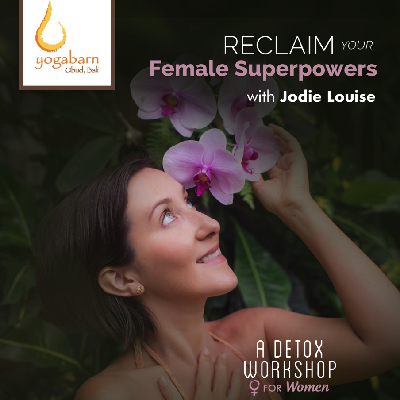 Venue Details
The Yoga Barn
The Yoga Barn
Ubud, Bali, 80571
A Detox Workshop for Women
09:00am, Sat 6th Feb 2021
Saturday, February 6th  | 9:00 am – 1:00 pm
Early Bird Price: IDR 450,000 (Until 5th Feb)

Regular Price: IDR 500,000 
Do you have low energy levels, digestive discomfort, UTI's, stress, cravings, weight issues, chronic acne, painful periods, PMS or hormonal imbalances?

Your hormones might be out of whack!

Join Jodie Louise for a workshop to support you to:
Understand what is happening at each phase of your cycle
Learn how to safely detox your body through fasting and herbs
Discover the best forms of contraception and improve your fertility
Biohack your health through nutrition and yoga
Reconnect to your body and intuition
Reclaim your female superpowers and optimize your life
Who is Jodie Louise?

For years Jodie Louise had severe digestive issues, acne, psoriasis, hormonal imbalances, irregular periods, body pain, inflammation, depression, and anxiety.  She tried all the different diets but nothing seemed to work! This led her on a journey to see over 100 different practitioners, read endless books and study holistic health, detox, nutrition and more to try to escape from the lifestyle that was killing her. After healing her own body it is now her mission to support women to bloom like the beautiful flowers that they are!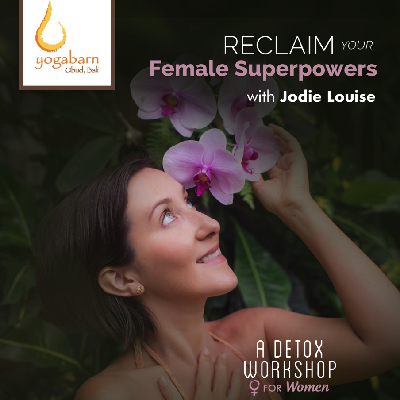 Venue Details
The Yoga Barn
The Yoga Barn
Ubud, Bali, 80571