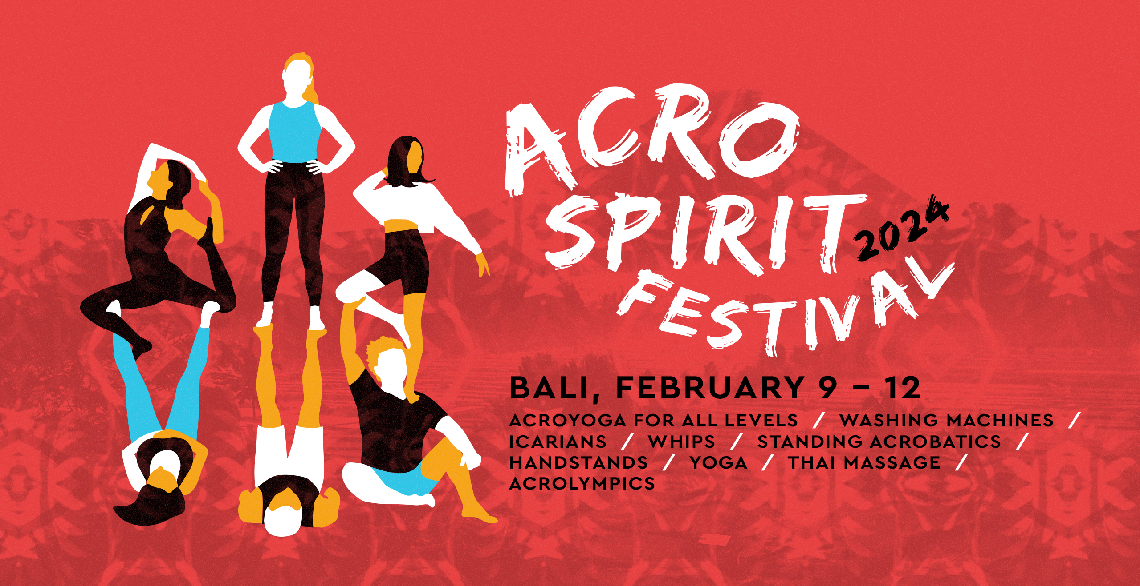 09:00am, Fri 9th Feb 2024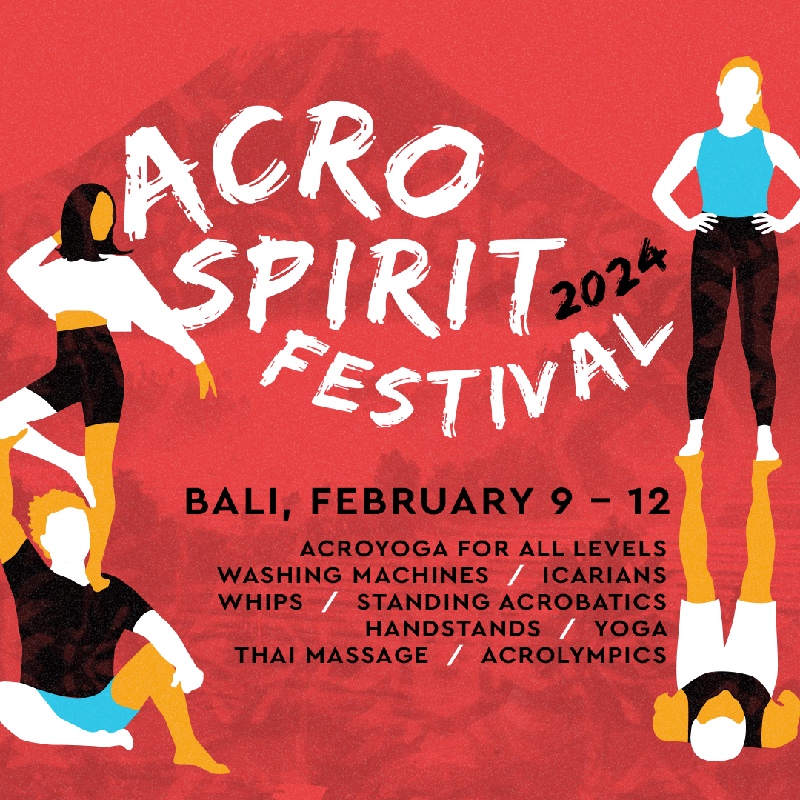 Venue Details
Ubud AcroSpirit Festival
Ubud
Gianyar, Bali, 80571
09:00am, Fri 9th Feb 2024
AcroSpirit Festival 2024 is coming, and this year will be bigger and better!
We are expanding to 4 days and 4 workshop streams, more teachers, more content, more jams and more epic acro!
Dont miss out on Bali's biggest acro event.

WHO CAN JOIN?
Beginners: This festival will have plenty of workshops suitable for beginners, and people who want to try acro for the first time!
Intermediates: If you're already a skilled acro monkey, then you will level up during the intermediate workshops. You'll learn new pops, whips, flows, hand to hands and much more!
Advanced: Are you already throwing hand to hands and castaways for breakfast? We've got you covered in the advanced workshops!
THE ORGANISERS
This festival is organised by AcroSpirit; an Acroyoga community based in Bali, where we aim to share the beautiful benefits of this practice by bringing people together.
We stand for unity, inclusiveness and empowering each other to rise beyond our individual limits.
We believe Acroyoga is about communication, connection, teamwork, trust, empathy, friendship and play.
TEACHERS
We are bringing together an incredible line up of local and international teachers!
These talented acroyogis and skilled teachers will share their passion and unique acro tips with you to take your acro to the next level.
Full teacher lineup announced on website...
VENUE
We have rented a local sports hall for this event that is isolated and private, whilst still being centrally located in Ubud.
We will have extensive padded flooring (400+ square metres) throughout the spacious venue, and it has high ceilings so it is safe for practicing all types of Acroyoga.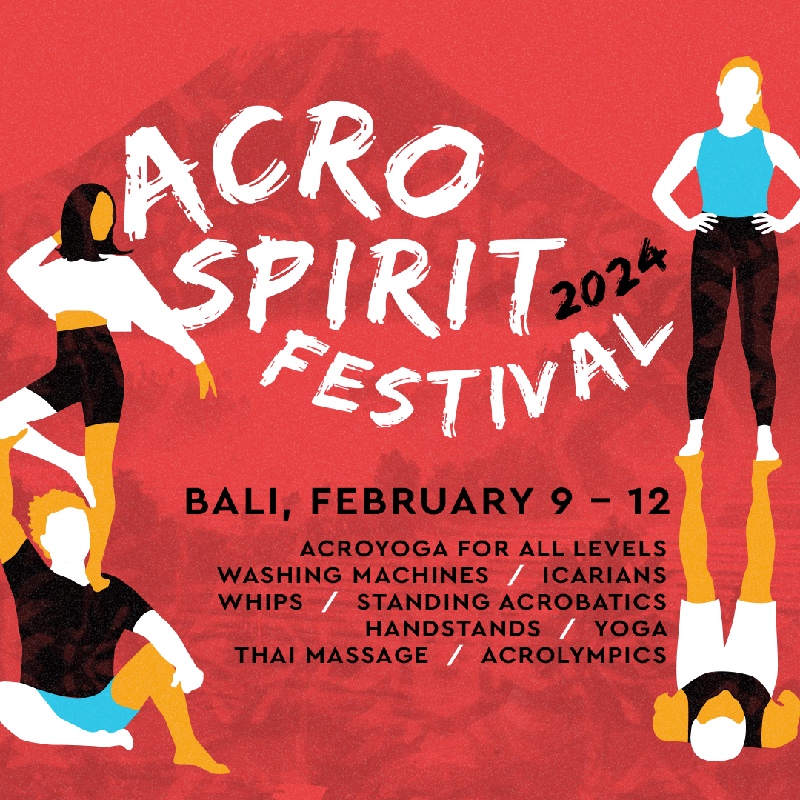 Venue Details
Ubud AcroSpirit Festival
Ubud
Gianyar, Bali, 80571