ANNIE YANG: WHORE 101 - Bali
17+
07:00pm, Sat 8th Jul 2023
This event has already taken place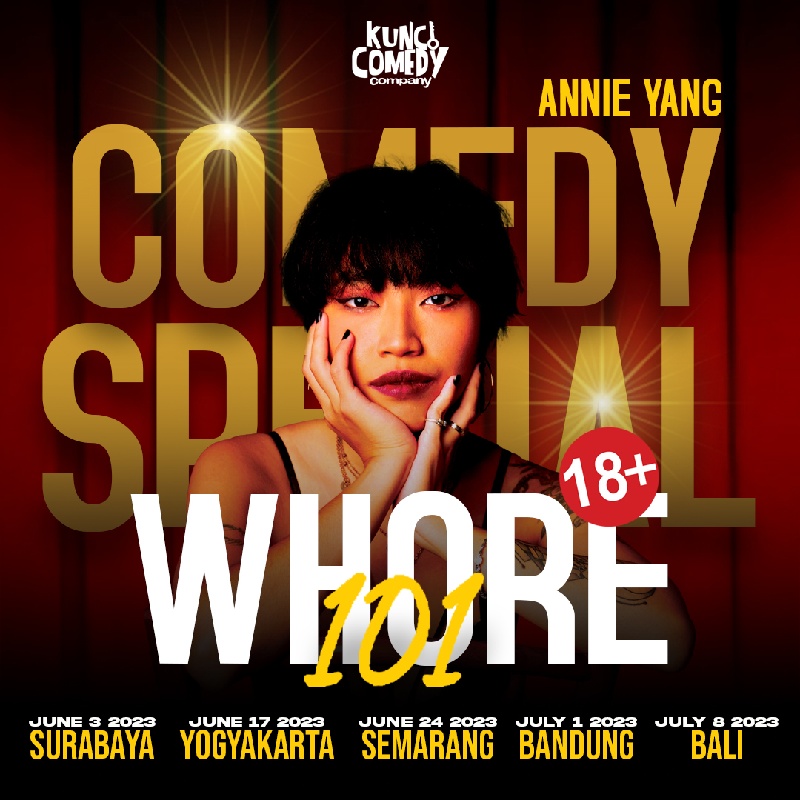 Venue Details
Bistro Anwa
Jl. Umalas Tunon No.23a, Kerobokan Kelod, Kec. Kuta Utara
Badung, Bali, 80361
ANNIE YANG: WHORE 101 - Bali
17+
07:00pm, Sat 8th Jul 2023
"I have no problem showing my vagina to any random guy I met at the club, but when I'm at the Gynecologist… I am shy as fuck, because here's the thing… The doctor knows exactly what they are doing down there…" 

After a success show in Jakarta, Annie Yang bringing Whore 101 to Bali.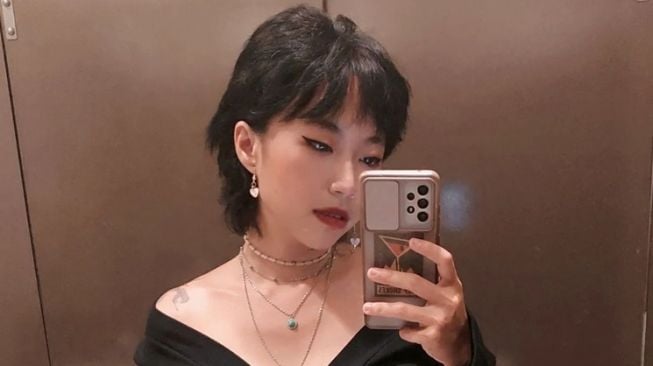 In her first special titled "Plague Actually," she talked about how her relationship ended. 
In this special titled "Whore 101", Annie will take us to the journey of her life as a single woman. Delves into a dilemma of dating from her own very perspective and pretty much relatable for some people out there.

Her eccentric showmanship, the way she delivered her set that is raw and brutally honest, makes it refreshing. It means that Whore 101 is a show that you cannot missed.

Annie is a Chinese-Indonesian stand-up comedian and actress. She is known for her bold and unapologetic material, which often deals with sensitive topics such as sex, feminism, and minority issues. She is also one of the few female comedians in Indonesia who performs in English.
Annie Yang started her stand-up career in Bali in 2021. She quickly gained a following for her unique and fearless style of comedy. In 2022, she became a finalist on the popular Indonesian comedy competition show Stand Up Comedy Indonesia (SUCI) X. Although she had to withdraw from the competition due to an injury, her performances on SUCI X helped to raise her profile and make her a household name in Indonesia.
Annie Yang is a talented and refreshing voice in the Indonesian comedy scene. She is not afraid to challenge the status quo and speak her mind, even on the most controversial topics. She is an inspiration to many young comedians, and she is sure to continue to make waves in the years to come.

Annie Yang is a must-watch for anyone who loves stand-up comedy. She is funny, intelligent, and unafraid to speak her mind.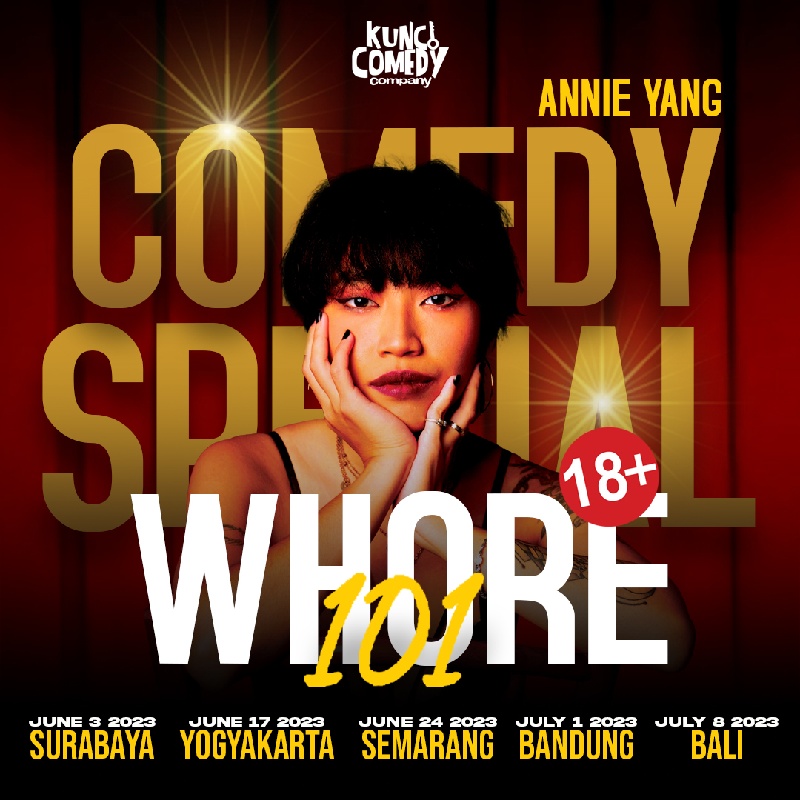 Venue Details
Bistro Anwa
Jl. Umalas Tunon No.23a, Kerobokan Kelod, Kec. Kuta Utara
Badung, Bali, 80361