ANNIE YANG: WHORE 101 - Yogyakarta
17+
07:00pm, Sat 17th Jun 2023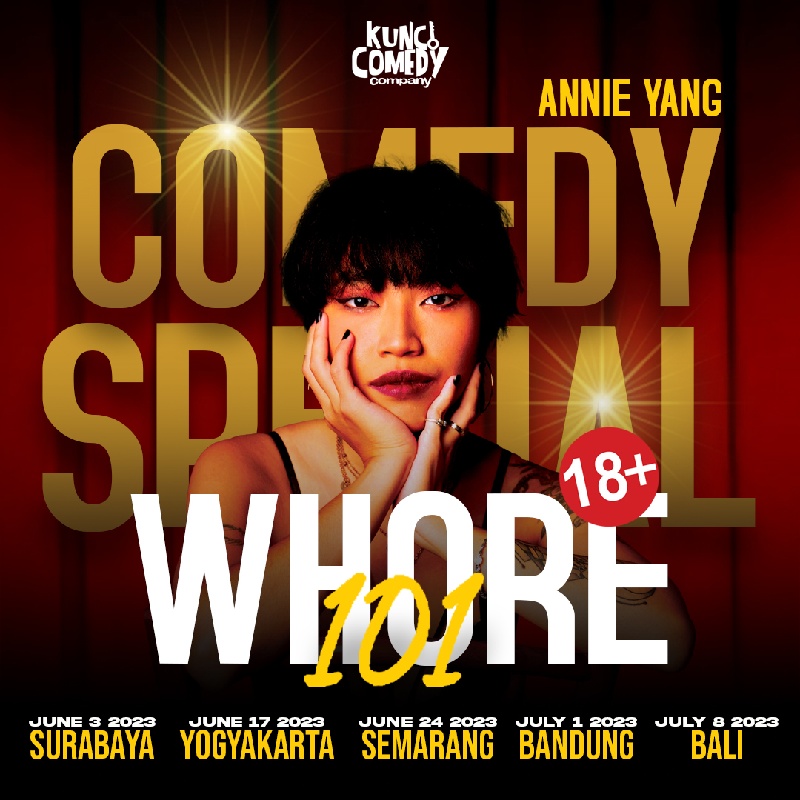 Venue Details
Yogyakarta
Yogyakarta
DIY, DIY, 12345
ANNIE YANG: WHORE 101 - Yogyakarta
17+
07:00pm, Sat 17th Jun 2023
"I have no problem showing my vagina to any random guy I met at the club, but when I'm at the Gynecologist… I am shy as fuck, because here's the thing… The doctor knows exactly what they are doing down there…" 

After a success show in Bali and Jakarta, Annie Yang bringing Whore 101 to Yogyakarta.
In her first special titled "Plague Actually," she talked about how her relationship ended. 
In this special titled "Whore 101", Annie will take us to the journey of her life as a single woman. Delves into a dilemma of dating from her own very perspective and pretty much relatable for some people out there.
 
Her eccentric showmanship, the way she delivered her set that is raw and brutally honest, makes it refreshing. It means that Whore 101 is a show that you cannot missed.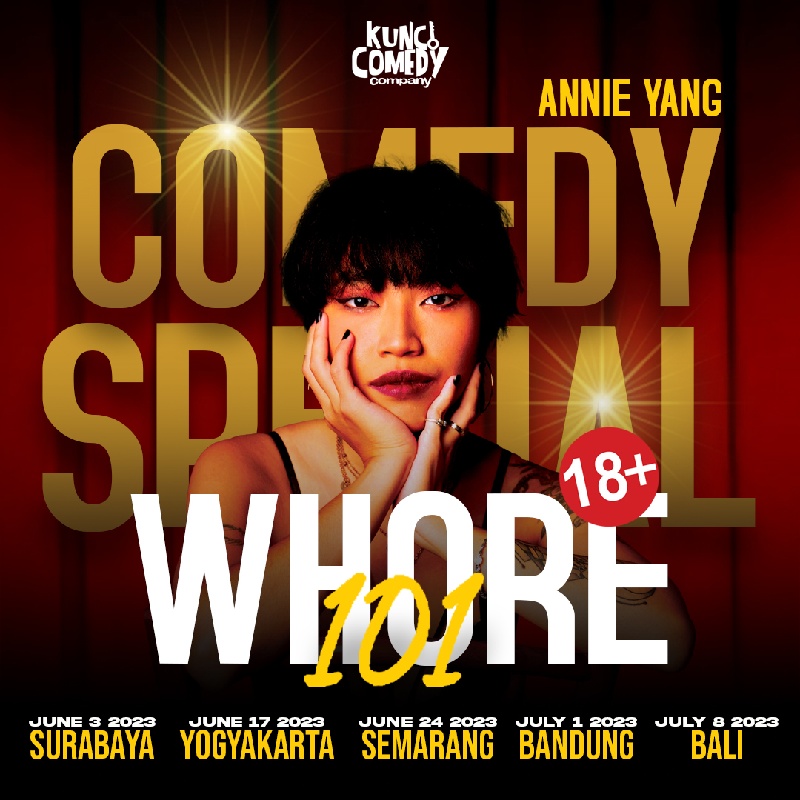 Venue Details
Yogyakarta
Yogyakarta
DIY, DIY, 12345