Bali- Island of Art and Ritual
02:00pm, Sat 11th Feb 2023 - 05:00pm, Sat 11th Feb
This event has already taken place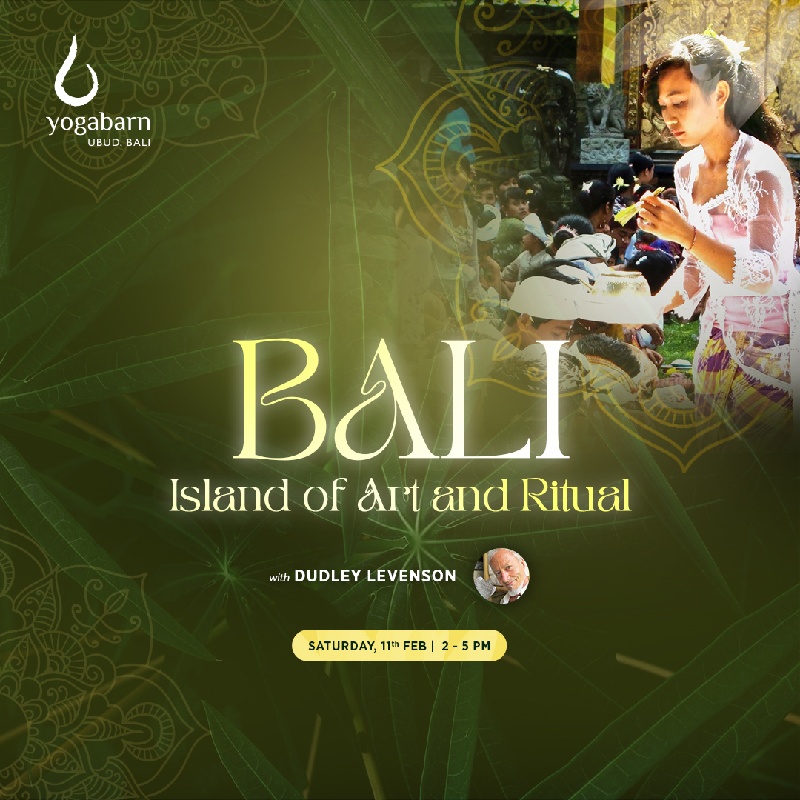 Venue Details
The Yoga Barn
The Yoga Barn
Ubud, Bali, 80571
Bali- Island of Art and Ritual
02:00pm, Sat 11th Feb 2023 - 05:00pm, Sat 11th Feb 2023
Beyond being a tropical paradise, Bali has become an entangled mystery of art, culture and commerce. In this two-part presentation we go behind the touristy surface to understand what makes this island so unique in the world. Discover secret temples, hidden unspoiled valleys, the strange customs of natives. Based in Ubud we explore some of the marvels developed on the volcanic slopes half way between a sacred crater lake and surfer beaches below, featuring both ancient and modern ways of life. Symbolic island artforms intrigue our mind and spirit to journey deeper.
Bio- Dudley Levenson
For 40 years adventure photographer, Dudley Levenson has been collecting artifacts and images from Asia, Africa, the Mediterranean and South America. He returns to Bali with new perspectives on the fusion of East and West. Studies in anthropology led to a living philosophy, exploring tribal cultures and illuminating classical civilizations.
Dudley speaks from the intersection of art history, comparative religion and exotic travel.
His investigations have included Mayan and Egyptian pyramids, prehistoric goddesses, the influence of earth worship on art and theater, and encounters with shamans of the Himalayas. Hundreds of artisans and their traditions are supported through Inspired Planet.
NOTES:
If you have any issues with online payments, please email 

[email protected]

 or WhatsApp The Yoga Barn Hotline (+62) 811 3983 789  We're here to help!
Registration and payment can also be made at The Yoga Barn Reception
If you see ticket sales are closed for the Event, contact us by WhatsApp to see if there is still space available!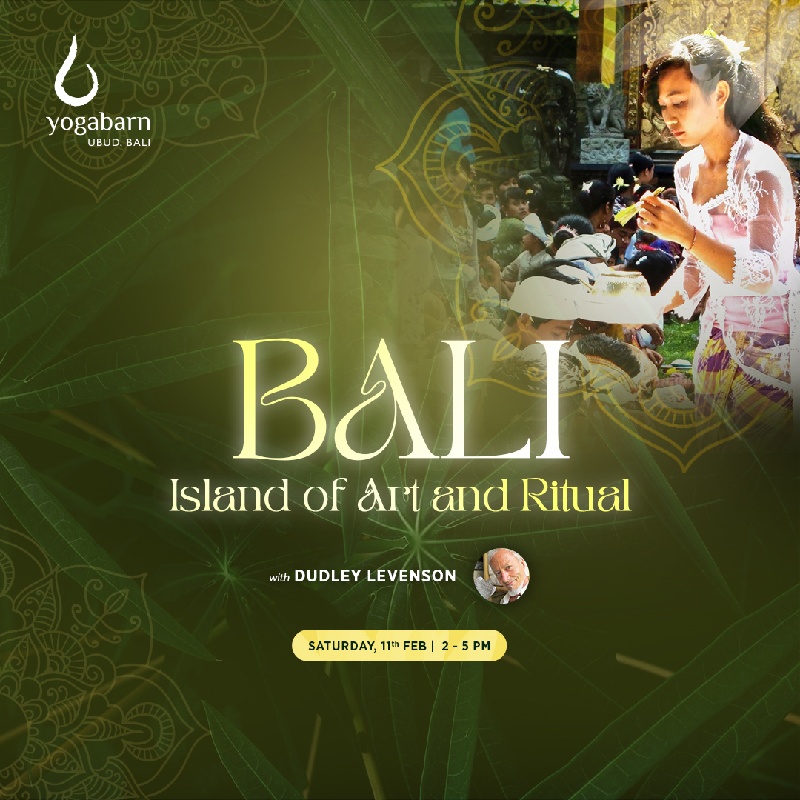 Venue Details
The Yoga Barn
The Yoga Barn
Ubud, Bali, 80571