BLANK FEST 2021 | 27 & 28.03.2021
18+
04:00pm, Sat 27th Mar 2021
Venue Details
NEVERLAND Canggu
Jl. Kayu Tulang
Canggu, Bali, 80351
BLANK FEST 2021 | 27 & 28.03.2021
18+
04:00pm, Sat 27th Mar 2021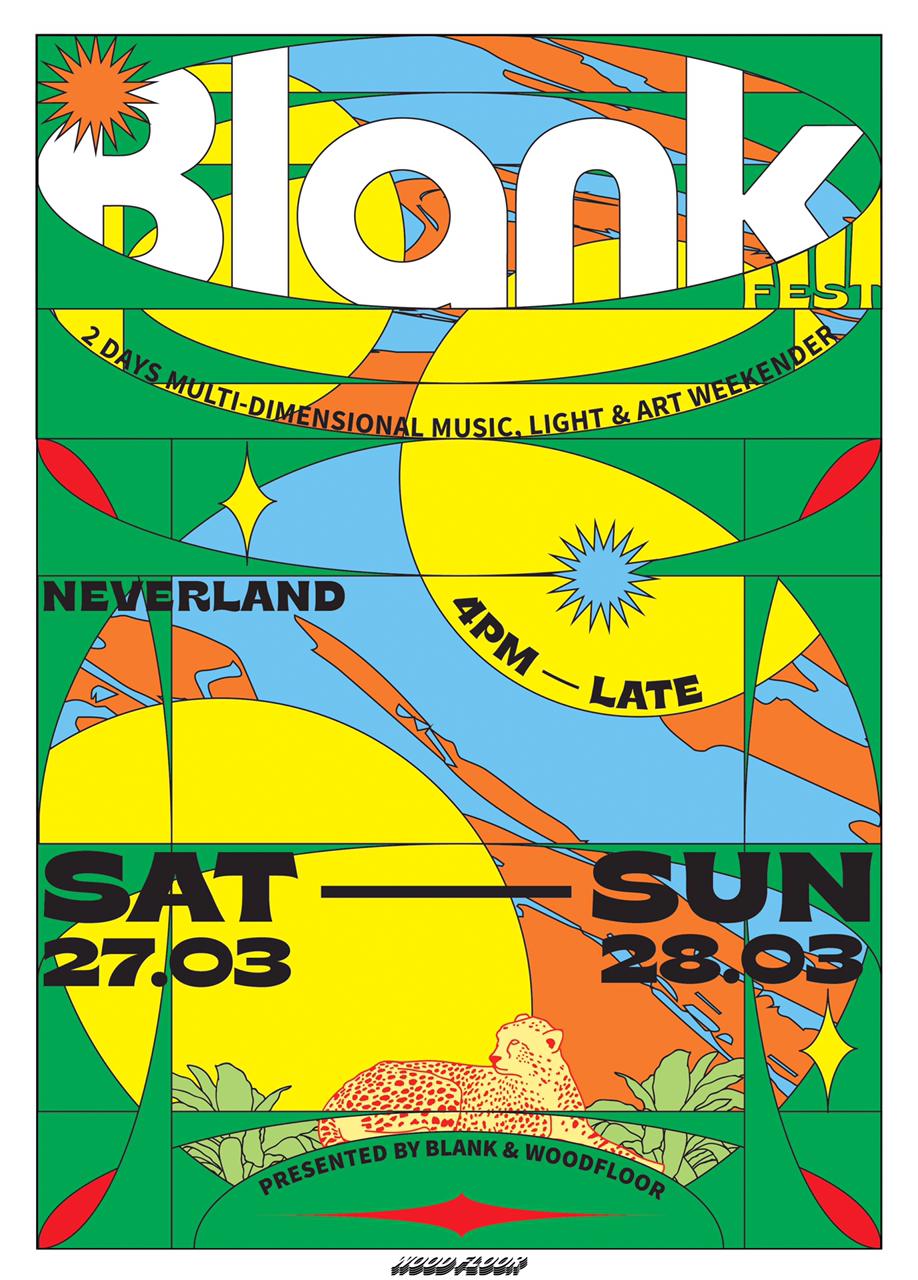 BLANK FEST IS A 2-DAY MULTI-DIMENSIONAL MUSIC & ART WEEKENDER ON FULL-MOON with
DJ's, Live Music, Artisan Market, Light Installation,  Chill-out Area's, & The Tasty Street Food

SAT 27th - SUN 28th of MARCH @ NEVERLAND, CANGGU  - BOTH DAYS GATES ARE OPEN FROM 4PM UNTIL VERY LATE.
On Sunday night, we will have a big Full-Moon celebration combined with our carefully selected line-up for your fullest musical amusement deep deep into the night.


Full health & safety protocols will be excuted.
____________
LINE-UP
   SATURDAY
ARY CRAIKE
ARCHIE
DANNY
LATEX (Live)
PRAKARA
RAFF TRACK
ROZEN
   SUNDAY
DR.YEZ
KATZE
LINDA
NEU DAANCE
ODED PELED
ONES
RD
SOL
THEO R
____________
//////////////////////////////////////////////// 𝕋𝕀ℂ𝕂𝔼𝕋𝕊 //////////////////////////////////////////////// 𝕋𝕀ℂ𝕂𝔼𝕋𝕊 ///////////////////////////////
//////////////////////////////////////////////// 𝕋𝕀ℂ𝕂𝔼𝕋𝕊 //////////////////////////////////////////////// 𝕋𝕀ℂ𝕂𝔼𝕋𝕊 ////////////////////////////
ADMISSION PRESALE ONLINE:
_________________________________
1 DAY ACCESS PASS | 160.000 IDR                       
2 DAY ACCESS PASS | 220.000 IDR
TICKETS AT THE DOOR:
_________________________________
1 DAY ACCESS PASS | 200.000 IDR
2 DAY ACCESS PASS | 300.000 IDR
INSTAGRAM ACCOUNT FOR MORE INFO
BLANK - @blank.bali
WOOD FLOOR - @woodfloor_canggu 
Venue Details
NEVERLAND Canggu
Jl. Kayu Tulang
Canggu, Bali, 80351