Cacao and Kirtan Ceremony
17+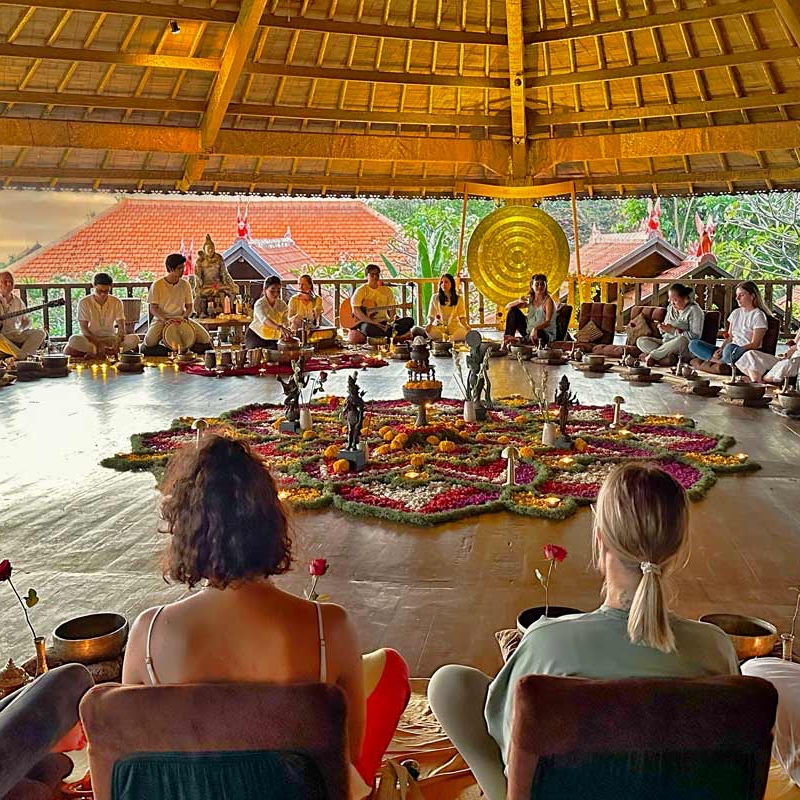 Venue Details
Udara Bali Yoga Detox & Spa
Jl. Pura Kramat, Cemagi, Kec. Mengwi, Seseh, Bali 80351
Seseh, Mengwi, 80351
Cacao and Kirtan Ceremony
17+
In this heart-opening gathering we connect the magic of sacred Cacao Ceremony and Kirtan. Cacao has been used since thousands of years in central and southern America for spiritual, medicinal and ceremonial purposes. Nowadays Cacao Ceremonies are becoming more and more popular in Yoga communities all over the world. In Bali we are blessed to find high quality raw cacao to create our own unique ceremonies. Kirtan as a form of devotional and joyful chanting helps us to come together as community and connect to something bigger than ourselves.
We will chant sacred mantras and spiritual songs supported by harmonium, guitar and percussion sounds, set powerful intentions as we drink the sacred cacao, meditate, pray and connect to each other with authentic sharing. Expect a joyful, uplifting experience at our secret place in Udara Resort with the sounds of the waves in the background
Please note that the ticket cannot be cancelled, modified or refunded after purchase.
Please don't bring your dog to Udara.
in order to get the discounted price, participants have to show their KTP or valid KITAS upon check-in at Udara on the event date.
As an "adults-only resort" the minimum age for staying at Udara and visiting our facilities is 14 years.
For special events, doors close 15 minutes after start and latecomers will not be accepted. Tickets will not be refunded if you show up too late.
Limited Access.
Reservation required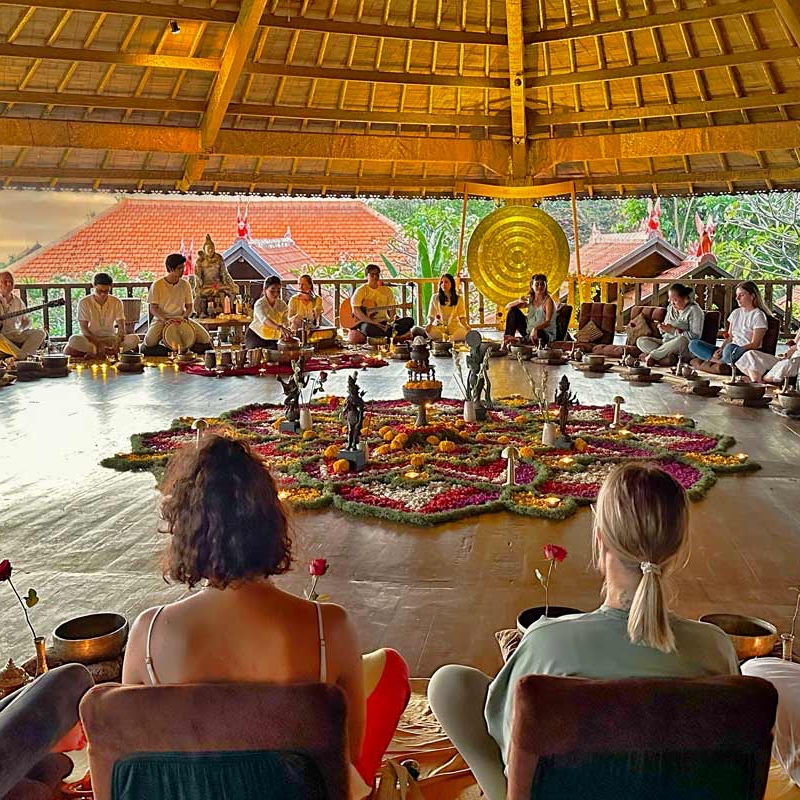 Venue Details
Udara Bali Yoga Detox & Spa
Jl. Pura Kramat, Cemagi, Kec. Mengwi, Seseh, Bali 80351
Seseh, Mengwi, 80351