Sunset Session - Chakra Breathing & Tibetan Singing Bowls
06:00pm, Sun 20th Nov 2022 - 10:00pm, Sun 20th Nov
This event has already taken place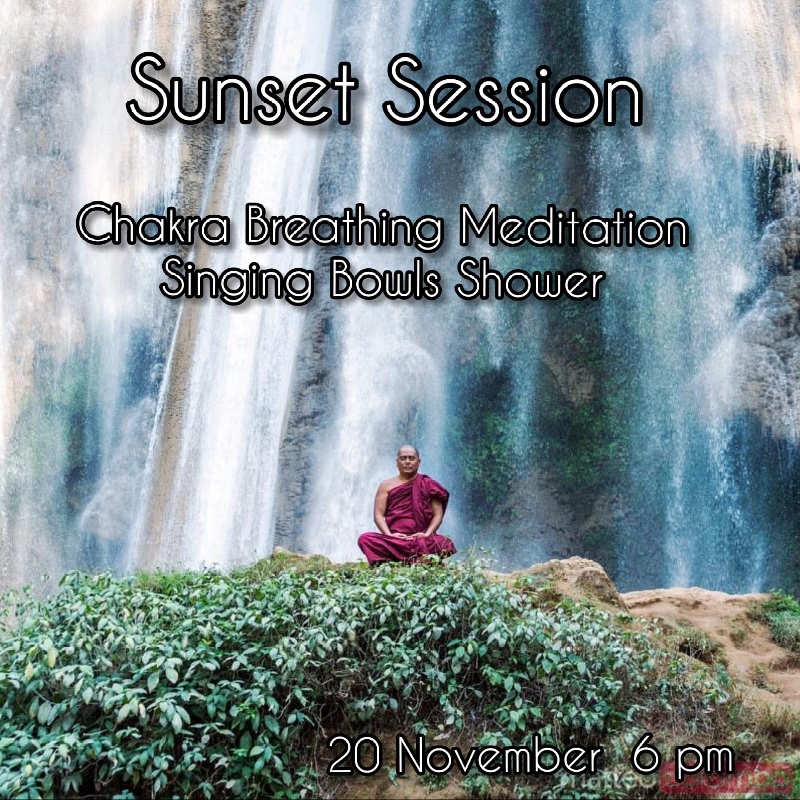 Venue Details
Sauna Bali
Jl. Sri Wedari
Tegallantang, Bali / Gianyar, 80571
Sunset Session - Chakra Breathing & Tibetan Singing Bowls
06:00pm, Sun 20th Nov 2022 - 10:00pm, Sun 20th Nov 2022
First Part - Chakra Breathing
Active Osho meditation - process of deep rapid breathing and movement, which contribute to the opening and filling of energy centers of your body. Using breathing exercises and direction of attention, you will be able to feel each of seven chakras, "awaken" and activate it.
Practice is intended for everyone who feels various negative emotions, bodily and emotional stress and wants to get rid of them. It will help to shake up, relieve fatigue, apathy.
As a result, you will be freed from many factors that bind the body and consciousness, filled with cheerfulness, energy and positivity.
Very important - meditation is done on an empty stomach.
Second Part - Sound Healing
Sound Meditation with Tibetian singing bowls and other high-vibration instruments (koshi, stream noise, harp).
The vibrations of the singing bowls penetrate into every cell of the body, cleansing, harmonizing, healing and attuning all systems of the body with the high frequencies emitted by the bowls.
The sound of Tibetian bowls deeply relaxes the human body and psyche, immerses in meditation, calms the mind and cleanses the mind of unnecessary thoughts.
After sound meditation, you will feel calm, balanced, increased vitality, joy, peace and deep relaxation.
Timing
6pm-7pm Chakra Meditation
7pm-8pm Sound Healing
8pm-10pm Sauna Session.
Tickets Online 
250K - Sunset Session.
350K - Sunset Session plus Sauna Admission.
Tickets At the door
350K - Sunset Session
450K - Sunset Session plus Sauna Admission.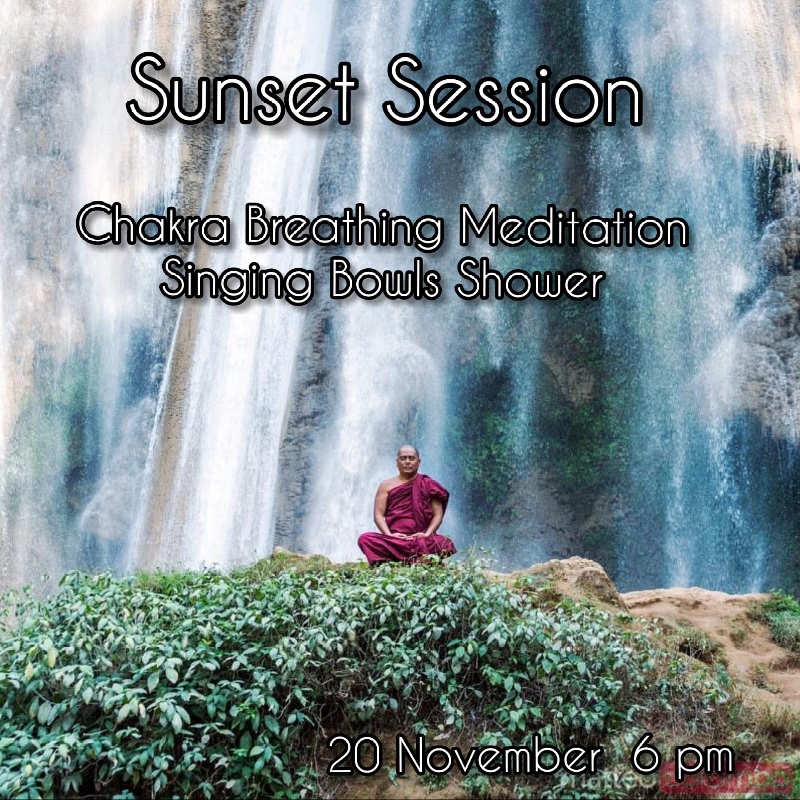 Venue Details
Sauna Bali
Jl. Sri Wedari
Tegallantang, Bali / Gianyar, 80571