Chris Giacobbe: Aku Cincau Kamu - Jakarta
17+
06:00pm, Fri 17th Mar 2023 - 09:00pm, Fri 17th Mar
This event has already taken place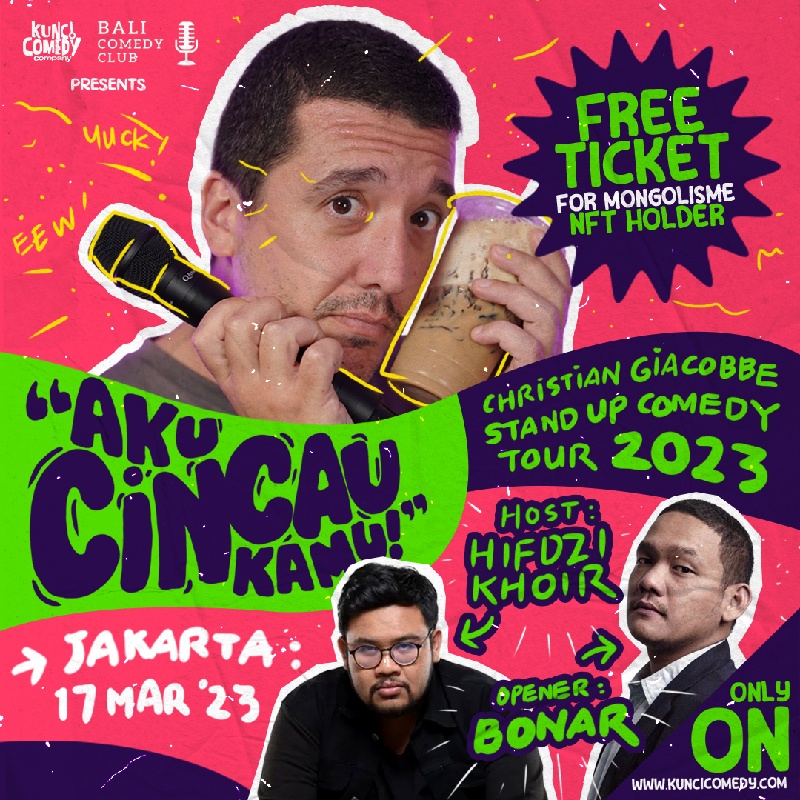 Venue Details
Gedung Teater Bulungan
Jl. Bulungan Raya
Kebayoran Baru, Jakarta Selatan, 12130
Chris Giacobbe: Aku Cincau Kamu - Jakarta
17+
06:00pm, Fri 17th Mar 2023 - 09:00pm, Fri 17th Mar 2023
After his stellar performance at a national TV competition, Stand Up Comedy Indonesia (SUCI) X, Chris has become the talk of the nation.
Especially with his affinity to cappuccino cincau that will be further discuss by him. This a show you must witness.
Chris will be performing in a one-hour set with simple English for all Indonesian to enjoy.

Pertunjukan dalam bahasa Inggris, namun bisa dicerna dengan baik oleh penonton berbahasa Indonesia.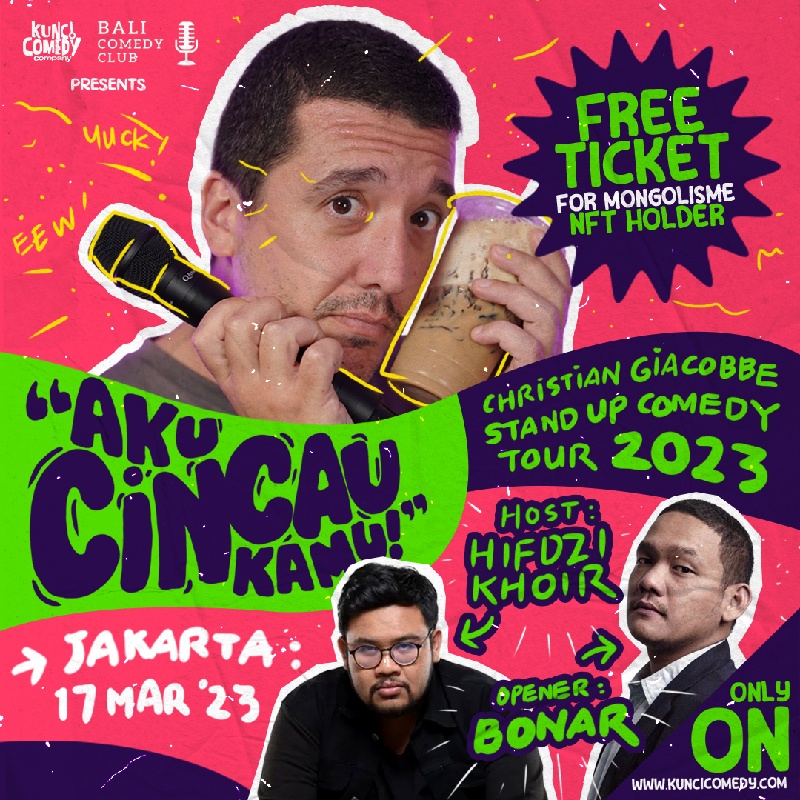 Venue Details
Gedung Teater Bulungan
Jl. Bulungan Raya
Kebayoran Baru, Jakarta Selatan, 12130