Culture, Character and Community in Bali
02:00pm, Sat 18th Feb 2023 - 03:30pm, Sat 18th Feb
This event has already taken place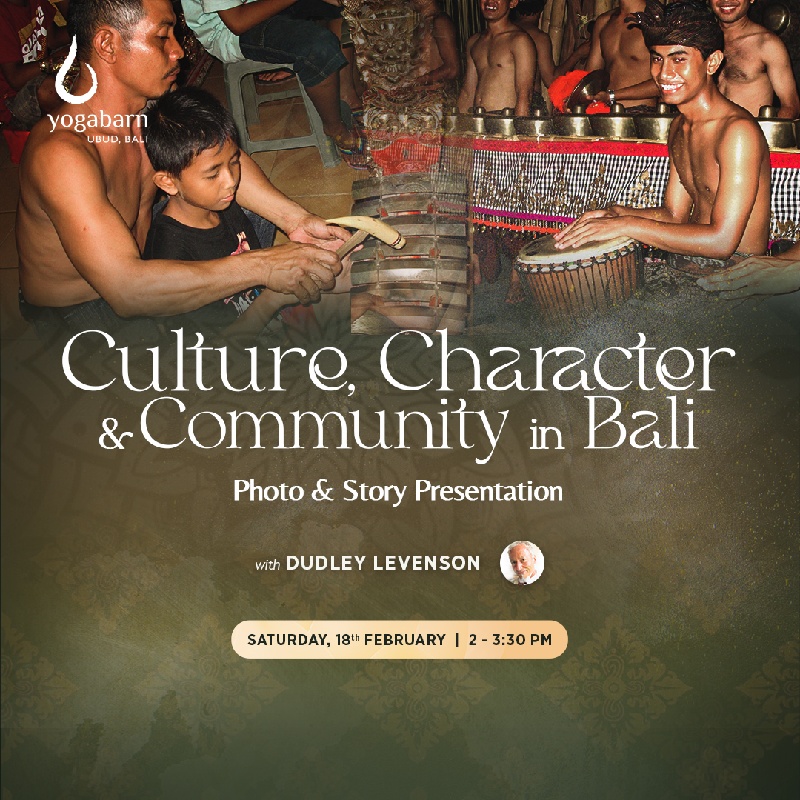 Venue Details
The Yoga Barn
The Yoga Barn
Ubud, Bali, 80571
Culture, Character and Community in Bali
02:00pm, Sat 18th Feb 2023 - 03:30pm, Sat 18th Feb 2023
Balinese culture celebrates life, death and the creative spirit. We explore the beautiful and mysterious island and throw light on her complex layers of community. Meet cultural leaders, adorable children, creative artists and many of the artisans that contribute to the Inspired Planet collection. We encounter a fantastic funeral pyre, talk with a royal prince, spy on ogah ogah monsters. We have fun dancing to world music at Bali Spirit Festival. Bali is an island of dreams, visionaries, alternative schools, new communities. By good fortune we find ourselves at a ceremony sending the soul of an old friend to heaven. We make many new friends and understand what builds the Balinese character.
Bio- Dudley Levenson
For 40 years adventure photographer, Dudley Levenson has been collecting artifacts and images from Asia, Africa, the Mediterranean and South America. He returns to Bali with new perspectives on the fusion of East and West. Studies in anthropology led to a living philosophy, exploring tribal cultures and illuminating classical civilizations.
Dudley speaks from the intersection of art history, comparative religion and exotic travel.
His investigations have included Mayan and Egyptian pyramids, prehistoric goddesses, the influence of earth worship on art and theater, and encounters with shamans of the Himalayas. Hundreds of artisans and their traditions are supported through Inspired Planet.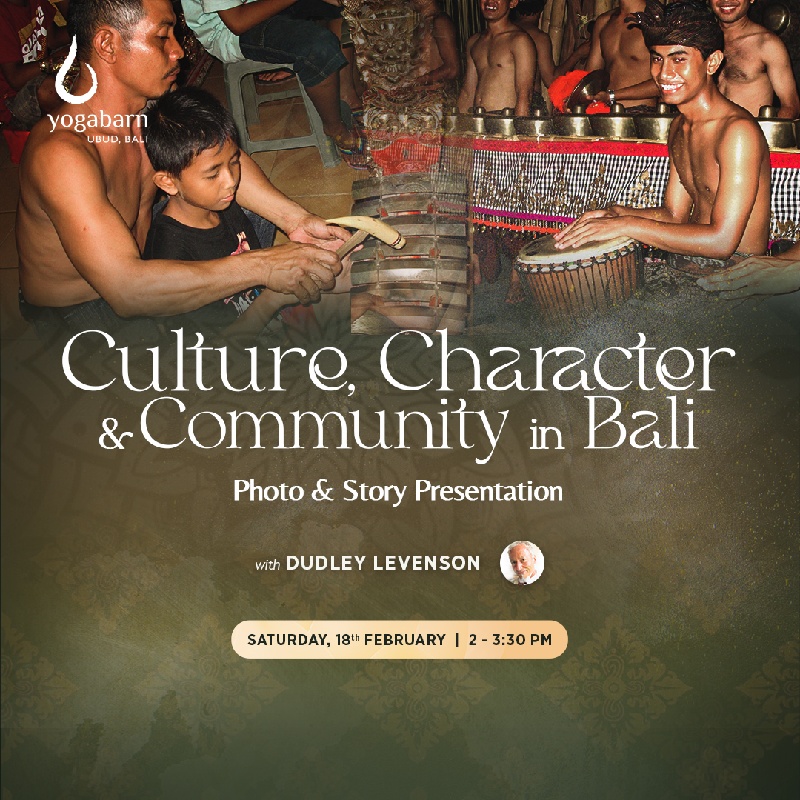 Venue Details
The Yoga Barn
The Yoga Barn
Ubud, Bali, 80571