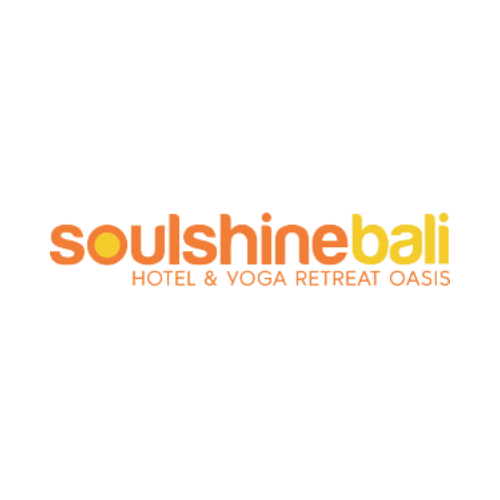 Dayak Art & Cultural Exhibition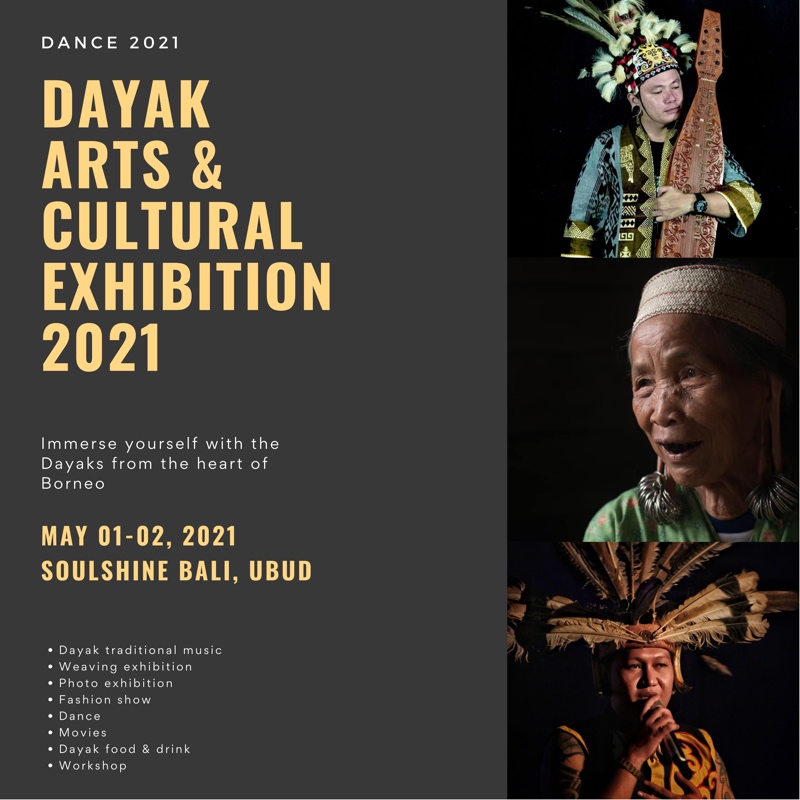 Venue Details
Soulshine Bali
Jl Ambarwati
Mas, Gianyar, 80571
Dayak Art & Cultural Exhibition
Through Dayak Arts & Cultural Exhibition (DANCE) in collaboration with Soulshine Bali, we are supporting our Dayak fellows in Central Kalimantan who suffered from the loss of income sources due to Covid-19. We will showcase Dayak Weaving Arts & Cultures in an intimate atmosphere. Be the part of a very special event with the Dayaks where arts, music, dance, fashion, movies mix and mingle in harmony. A one-of-a-kind cultural immersion and insight into the creative side of Dayak communities. 
Here are the two days of the cultural immersion on May 1st and 2nd, 2021:
•    Free all-day exhibition of Antique Dayak Weaving 
•    Free all-day Photo Exhibition from David Metcalf & Jon Gwyther
•    All ages are welcome
•    Covid-19 protocols are in place during the event
TICKET
DAY 1. May 1st
•    Dayak Weaving Workshop ticket IDR 160K per day or IDR 270K for two days from 12 PM - 3 PM
•    Dayak Night ticket IDR 550K from 5 PM-9 PM include Dayak-fusion-dinner, traditional music and dance performance, fashion show and movie screening
DAY 2. May 2nd
•    Sape Playing Workshop with Uyau Moris ticket IDR 330K
•    Kecapi Playing Workshop with Daniel Nuhan ticket IDR 220K
 
We are supporting the Dayak artisanal weavers through art performances and products from Handep.
BOOK your spot NOW, only limited spaces are available!
For more information please click http://bit.ly/DayakDANCE2021 and https://cutt.ly/5cBkFO7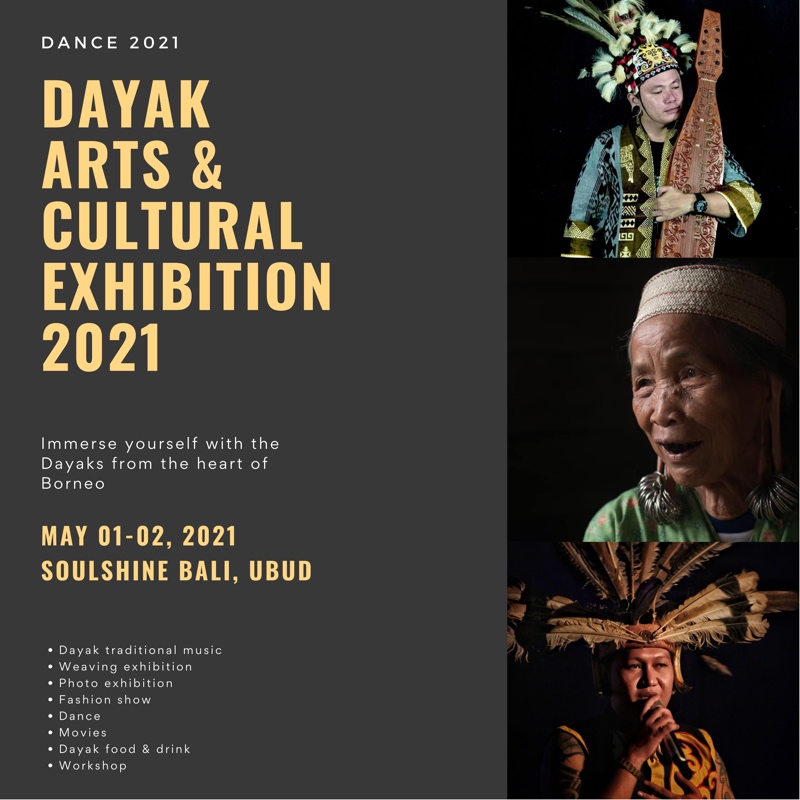 Venue Details
Soulshine Bali
Jl Ambarwati
Mas, Gianyar, 80571