This event has already taken place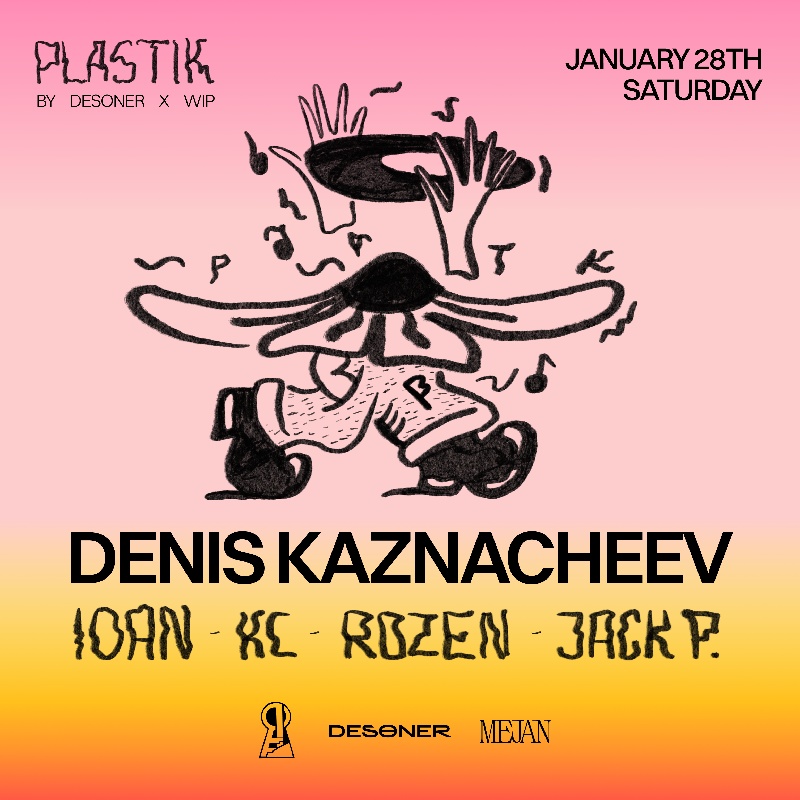 Venue Details
Mejan
Jl. Batu Mejan Canggu No.32
Canggu, Badung, Bali, 80351
We continue with Plastik, an event series, that can be molded into any form or genre, and this Saturday 28th in collab with WIP @wipdomik we present you the legendary minimal techno producer and selector, Denis Kaznacheev, founder of Nervmusic, supported by Jack Petrenko and KC of WIP, Ioan of Micronica and Rozen of Desoner.  
Get your ticket online as at the door price will be higher ->
Based in Berlin, producer and selector Denis Kaznacheev has received acclaim and attention as one half of Easy Changes, the 'minimal techno' duo who have amassed a sizable following since 2007 through releases on their own imprint Nervmusic and other well respected labels such as All Inn, Grow Vinyl, FoundSound, Sleep Is Commercial, Only 300 Family and Arma. Now producing and playing solo, his pensive sounds waves subtle grooves in amongst discordant synth blasts, electronic bleeps and whirrs, tripped-out FX and tinges of organic instrumentation creating a fascinating juxtaposition. 
In 2015 he began with a 12″ record on a London/Moscow's imprint Grow and Spanish Wrong State Recordings with remixes from Daze Maxim and Kreon and a solo EP on well known label Minibar Music from Paris, later a release on Mayak with a remix from Romanian SIT (Cristi Cons and Vlad Caia). Before he collaborated with label mates Laurine Frost as Syud yields an EP, with OL as The Beat Circle. His latest production been released on Aeternum Music from Lowris, Rotate, Arbartik, Only 300 Family, Amaniel, Grow Only, together with Cesare vs. Disorder on Handcrafted label, on his own imprint Nervmusic, on Secret Society and on Raconteur. 
Denis is frequently seen performing in Berlin's Club Der Visionaere, Chalet, Kater Blau, Ney York's BLCK Market, Outline Festival, Opium Party in Italy, and will go with vinyl set this Saturday.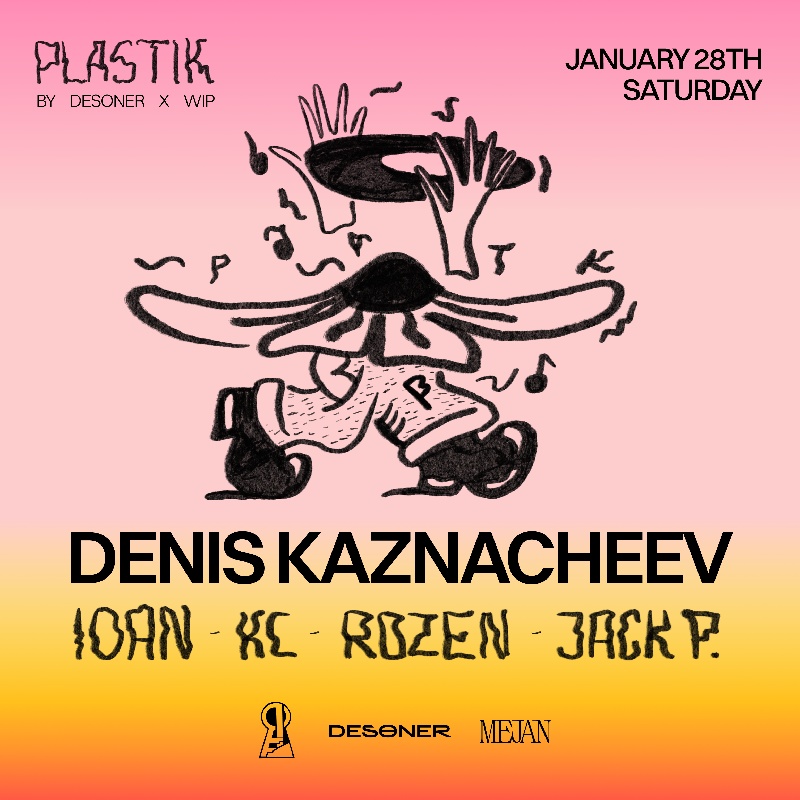 Venue Details
Mejan
Jl. Batu Mejan Canggu No.32
Canggu, Badung, Bali, 80351