This event has already taken place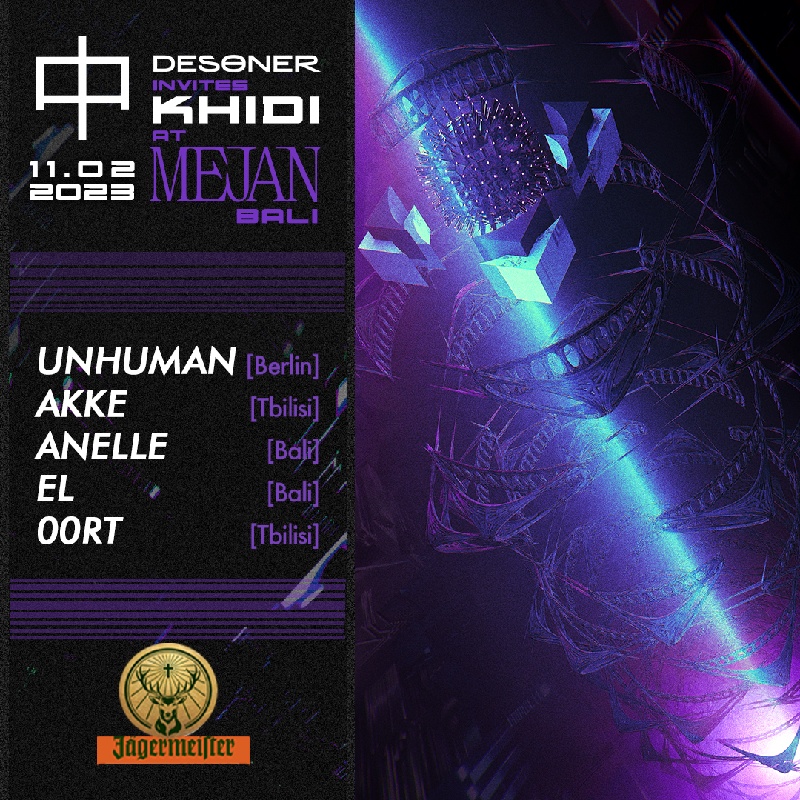 Venue Details
Mejan
Jl. Batu Mejan Canggu No.32
Canggu, Badung, Bali, 80351
⚫ DESONER INVITES KHIDI ⚫
On Saturday 11 February, the Bali techno community DESØNER in collab with Jägermeister @jagermeisterindonesia will host Tbilisi-based KHIDI Club at Mejan in Canggu.
🎟️🎟️🎟️ Get your discounted ticket now, as the price will go up soon ->
One of the most respected Georgian techno institution will be represented by club resident Unhuman together with AKKE and 00rt, aka Johan & Tamar Axander, who founded the club in 2016.
✖️
KHIDI's musical style is raw and uncompromising and incorporates complex rhythmic structures and industrial soundscapes that are inspired by the club's mystic and dark ambience.
✖️
Supporting acts for the evening is Anelle of Desoner, and now Bali-based dj & producer El
✖️
🚫 This is strictly no photo, no flashlight event
⚫️ Preferable dress code: total black ⚡️ We are preparing a minimalistic KHIDI's style light setup 🙅‍♂️ We don't tolerate any disrespect of other's expression, racism, sexism, sexualism, bigotry, harassment or violence.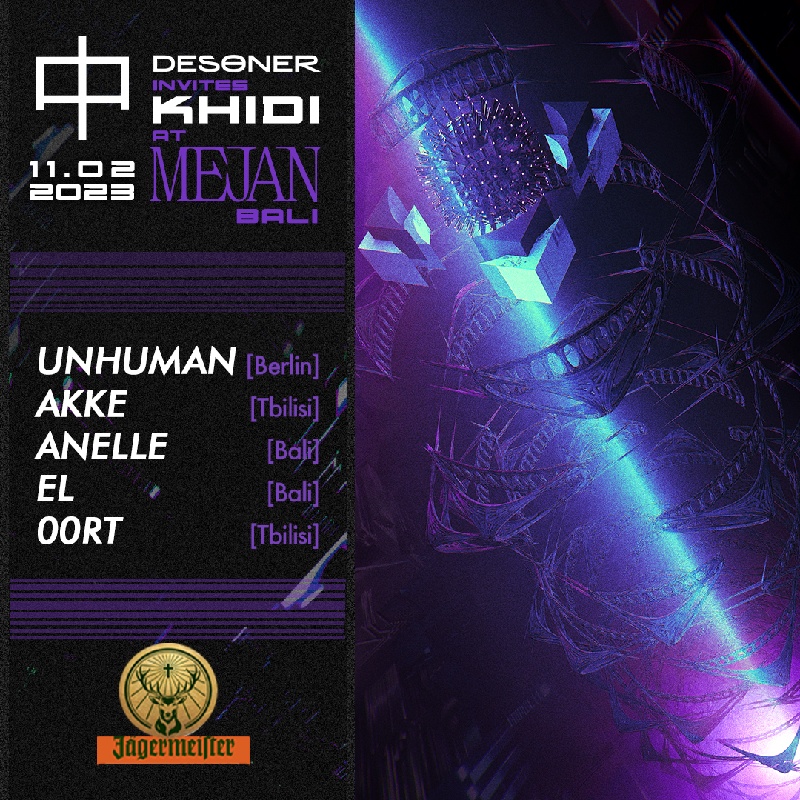 Venue Details
Mejan
Jl. Batu Mejan Canggu No.32
Canggu, Badung, Bali, 80351