This event has already taken place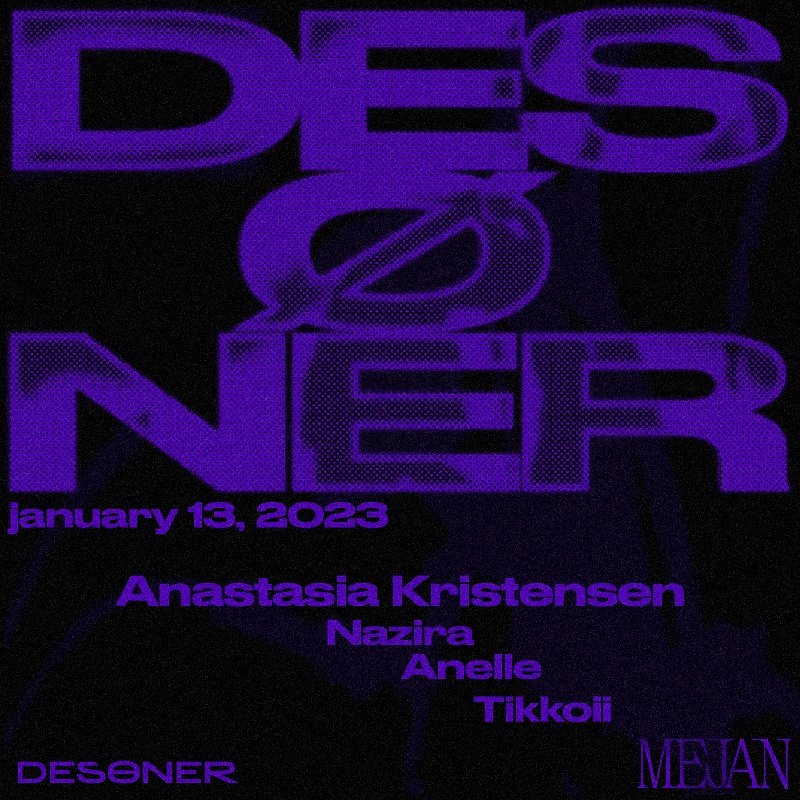 Venue Details
Mejan
Jl. Batu Mejan Canggu No.32
Canggu, Badung, Bali, 80351
Get your discounted ticket now, as the price will go up soon ->
On Friday the 13th we present you a night not to be missed as Anastasia Kristensen is taking over the decks alongside Anelle, Tikkoi, and Nazira, who decided to stay a little longer and will join us again after her amazing performance on NYЭ.

Denmark-based Anastasia Kristensen is a flash of energy, influenced by Detroit ghettotech, UK bleep, German techno, and Dutch electro. Anastasia started as a resident at Copenhagen's Culture Box, and in particular Mainstream, one of the city's few dedicated LGBTQ parties, and since then became a frequent guest of many communities around the globe, Berghain, Bassiani, Blitz, Movement, and EXIT festivals, Afterlife and Awakenings festivals, to name a few. Her sets were featured at the celebrated edition of the Resident Advisor mix series, at a number of Boiler Room shows, HӦR, and many more. Her EP's Acetic and Maxima were highly acclaimed showcasing her expansive and explosive sound on Houndstooth, a UK record label based at Fabric. Her sets are full of call-to-action vocals, hi-NRG synth riffs, and ten-ton gabber kicks that meet rave rinsers, scything electro, booming techno, and even the odd rewind. She's recently made a world tour performing at - BAUM in Colombia, Primavera Sound in Spain, Extrema Outdoor in Belgium, Awakenings, Toffler and Materia Open Air in the Netherlands, Movement in Italy, Far Out Left in India, Field Manoeuvres in the UK, Pittsburgh's Hot Mass, New York's Unter and San Francisco's The Stud and more, and would soon be joining us at Bali.

Originally from Kazakhstan, a selector, and producer, Nazira is one of the main women behind the underground scene there and as quoted by Resident Advisor is «an indelible piece of the New East movement and a shining example post-Soviet experimental experimentation within the wondrous electronic underground». Nazira is a frequent guest at Berghain, Amsterdam's Dekmantel Festival, De School and Munich's Blitz. She's a resident of Berlin's Room 4 Resistance and has also recently performed at Mutabor, Present Perfect Festival, Draaimolen and ://about blank. She's also a founder of the home-based ZVUK collective and a series of DYI raves, where she's curated Boiler Room last year. Her sets have been featured on Resident Advisor, HӦR, Pitchfork, and Mixmag. She was fusing up the dancefloor on our NYЭ event and will join us for one last time on Friday the 13th before leaving the island.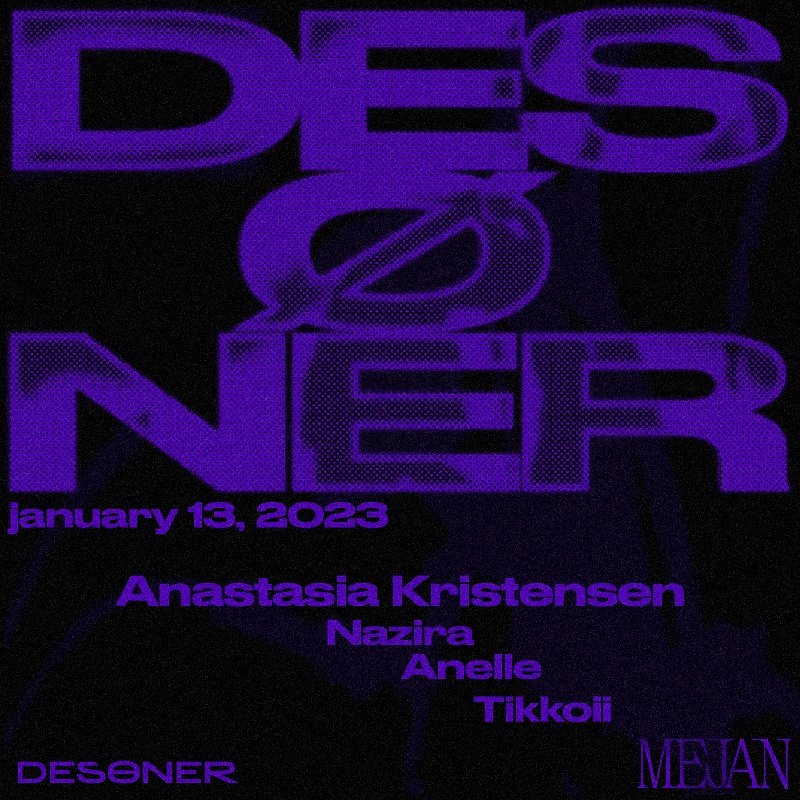 Venue Details
Mejan
Jl. Batu Mejan Canggu No.32
Canggu, Badung, Bali, 80351