New Zealand: Djakarta Warehouse Project XV
18+
12:00pm, Fri 8th Dec 2023 - 12:00pm, Sun 10th Dec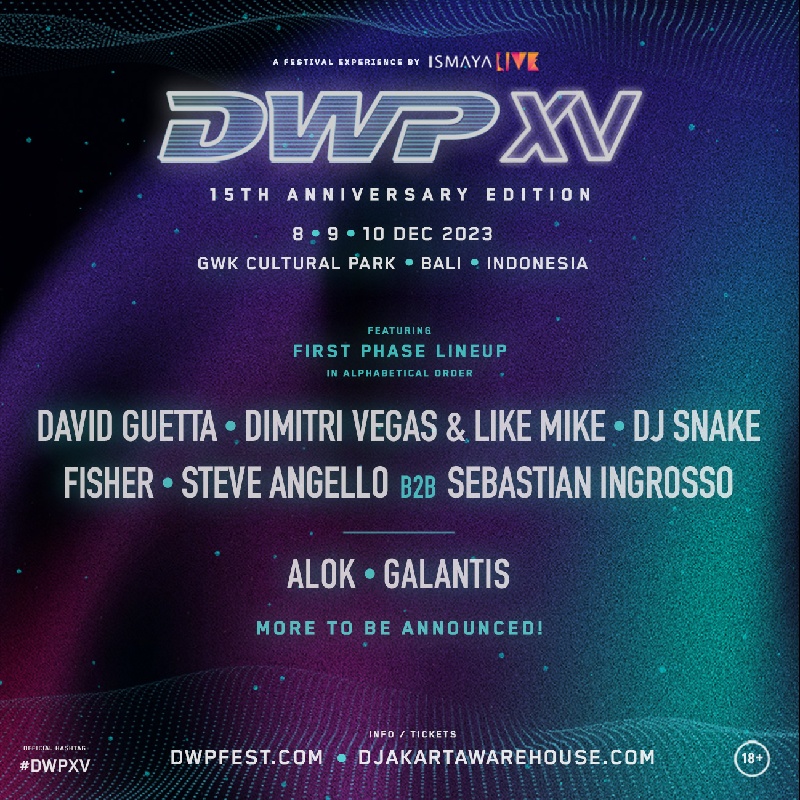 Venue Details
GWK Cultural Park, Bali
GWK Bali
Kabupaten Badung, Bali, 80364
New Zealand: Djakarta Warehouse Project XV
18+
12:00pm, Fri 8th Dec 2023 - 12:00pm, Sun 10th Dec 2023
Djakarta Warehouse Project began its journey in 2008 as merely a club event that took place in Jakarta's renowned Blowfish club called Blowfish Warehouse Project. The festival upholds one of the most consequential values that Indonesia possesses; diversity. A wide spectrum of sub-genres under the dance music category are given a platform through the multiple stages in the festival, one of them being the bird-shaped main stage called 'Garuda Land' inspired by the country's coat of arms, Garuda Pancasila.

Throughout its ten editions, some of the world's biggest acts have graced the stages of Djakarta Warehouse Project including Calvin Harris, Steve Aoki, Carl Cox, Skrillex, Tiesto, Diplo, Major Lazer, Martin Garrix, David Guetta, Armin van Buuren, Axwell x Ingrosso, and DJ Snake, amongst many. Starting from 2010, the festival has been held annually in the month of December as a one-day festival until it expanded into a two-day festival in 2014 and welcomed the world's biggest paint party, Life in Color.

In 2015, Djakarta Warehouse Project was crowned 'The Best EDM Festival of 2015' by EDM Sauce. In 2016, the festival saw more than 20,000 international attendees from 39 countries around the globe over the course of two days. The festival has also hosted the Asian debut of Barcelona's Elrow touring concept in 2017 with its very own special stage and spectacle of colours. In the same year, hip hop acts made their debut at the festival as the entire 88rising clan and Desiigner descended to the festival. In 2018, the festival made a triumphant return for its 10th Anniversary Edition on 7, 8 & 9 December 2018 at GWK Cultural Park, Bali for its first ever 3-day edition. A record-breaking homecoming celebration took place at JiExpo Kemayoran, Jakarta, on 13, 14 & 15 December 2019, drawing over 90,000 attendee

After two years of being held virtually until 2021 with DWPV and DWPV 2.0 , 2022 saw the return of the offline version of Djakarta Warehouse Project, missed by many, this epic comeback succeeded at drawing attendees from over 34 countries across 3 days.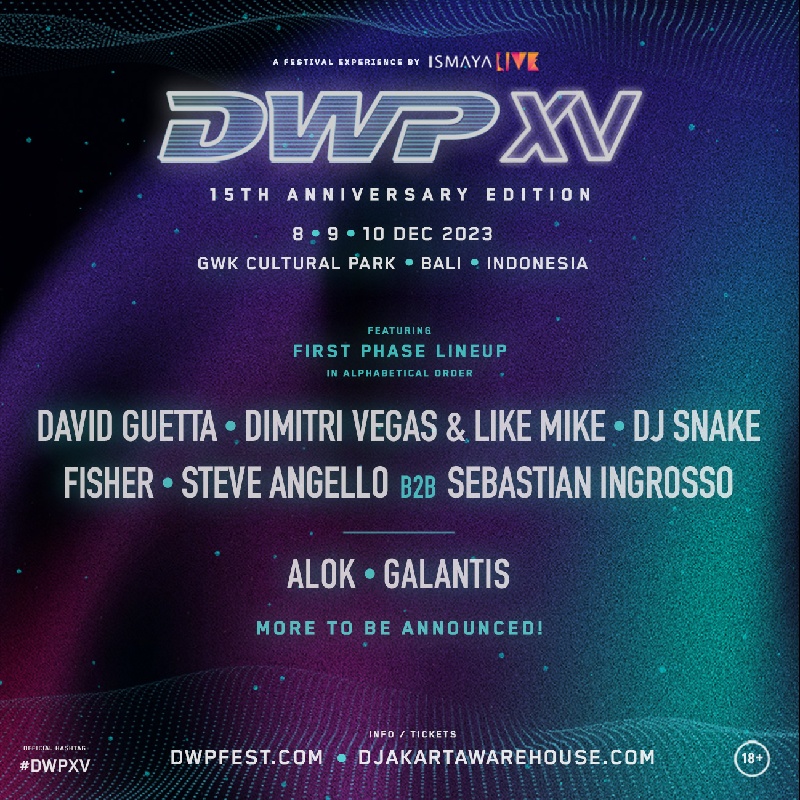 Venue Details
GWK Cultural Park, Bali
GWK Bali
Kabupaten Badung, Bali, 80364