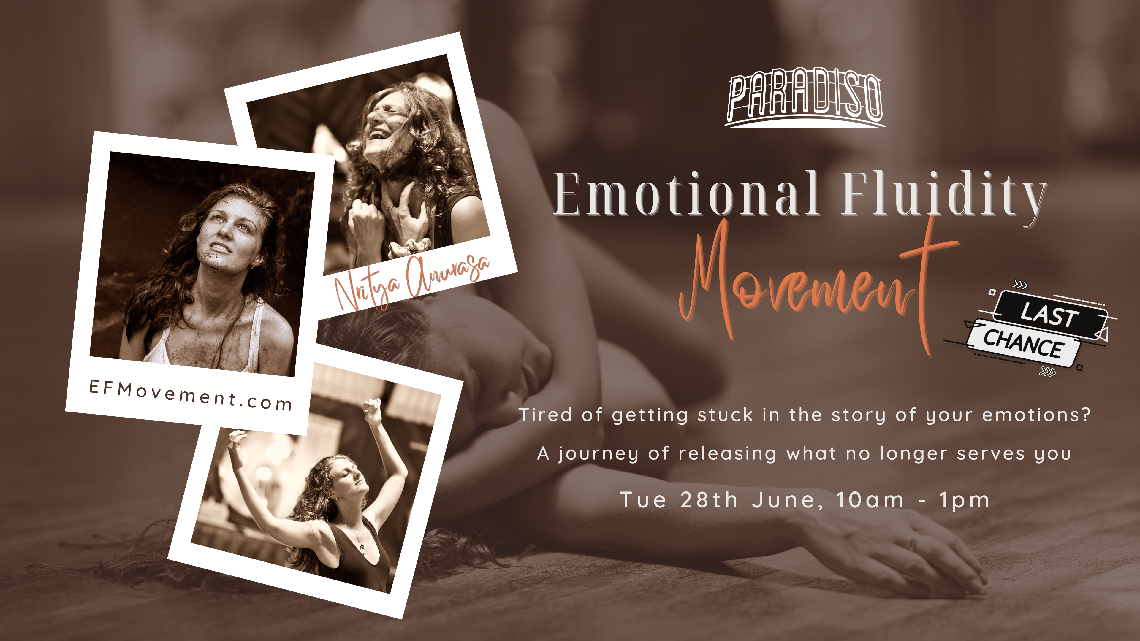 EFM: Emotional Fluidity Movement
This event has already taken place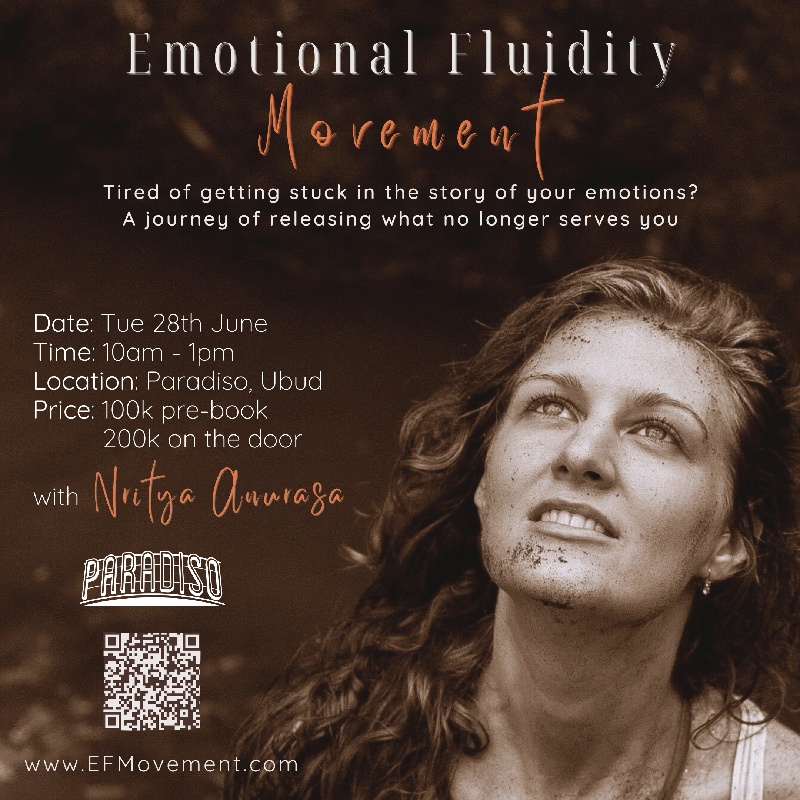 Venue Details
Paradiso Ubud
Jalan Gautama Seletan
Ubud, Bali, 80571
EFM: Emotional Fluidity Movement
THE LAST ONE RUN IN BALI BEFORE EUROPE TOUR.
Don't miss your chance. ONLY 20 SPOTS.
Join Nritya on this curated 3-hour journey into the depths of your being. Be taken on a deep, guided yet uniquely individual journey. Unpeel the layers of what is no longer serving you, and allow it to be expressed, witnessed, and released.
A guided, individual form of an ecstatic dance where you get to go on your own journey in a very safe, held way.
Each person has their own allocated dance area. This is a solo journey where you do not interact with others to create a safe space for the parts of you that long to be witnessed and felt.
See Event Details here: EFMovement.com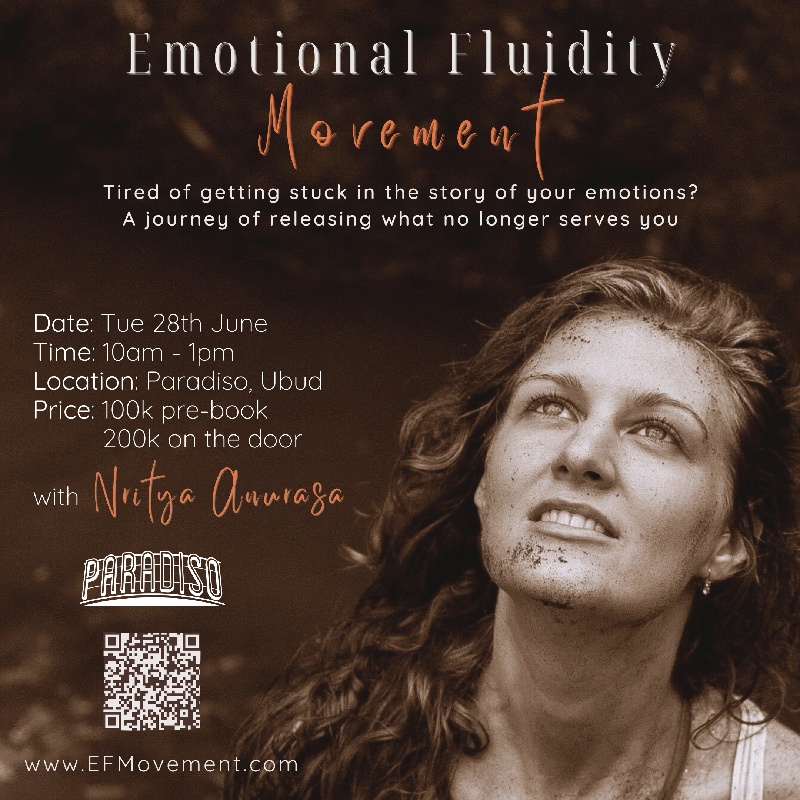 Venue Details
Paradiso Ubud
Jalan Gautama Seletan
Ubud, Bali, 80571