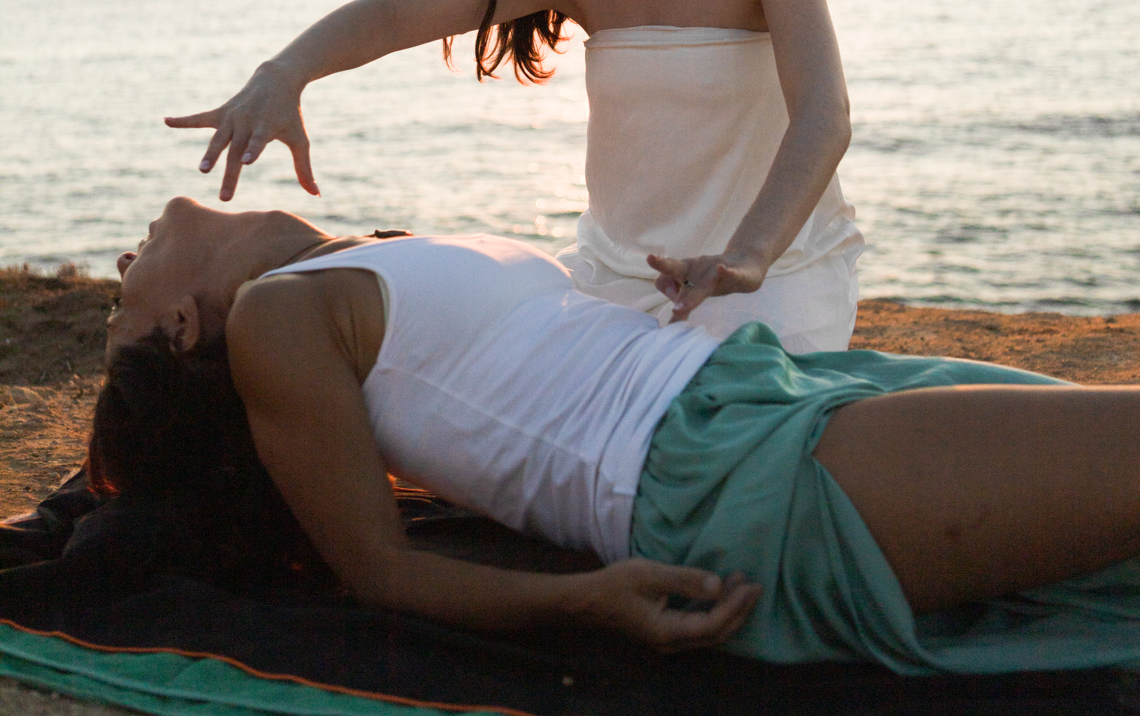 Energy Healing: Kundalini Energy Activation and Transmission
18+
This event has already taken place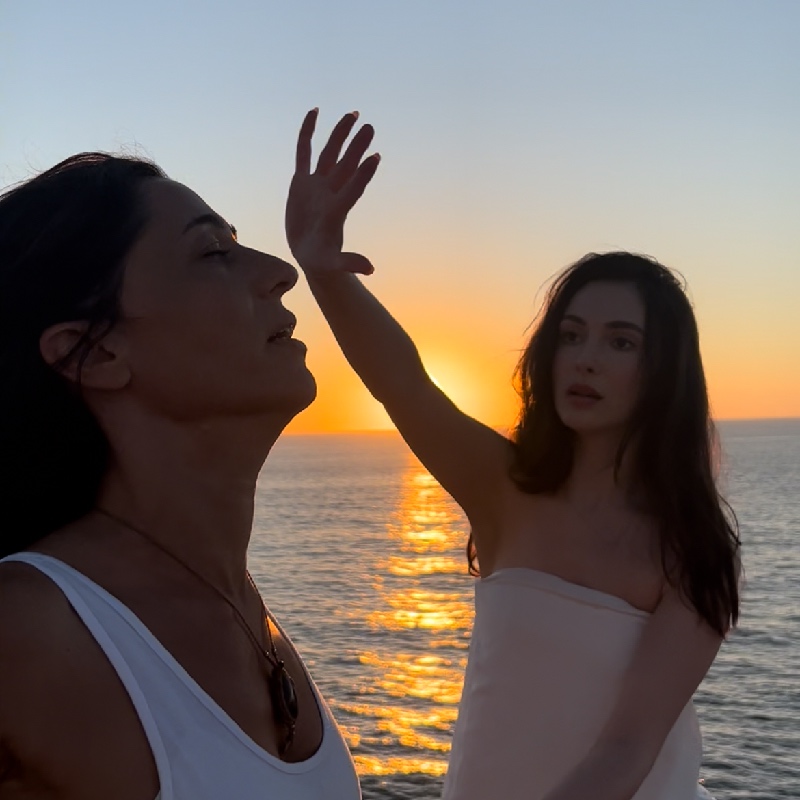 Venue Details
Mahamustika Riverside
Jalan Pantai Pererenan Gang Buni II no.1
Canggu, Bali, 80351
Energy Healing: Kundalini Energy Activation and Transmission
18+
This is a group session.

Kundalini Activation cannot be explained in words, but has to be experienced. It's nothing like you've ever tried before.
It's a direct life force energy transmission that activates the Kundalini awakening process. Kundalini in simple terms means life force, consciousness or inner intelligence that has healing capacities and is present in every human. It is RAW, extremely powerful and accessible to everybody. You don't need any prior experience, no preparation, only a willingness to surrender and experience YOU.
It's a path of transformation that leads to healing and expansion of consciousness that is often unattainable by other methods.
How it works
As a facilitator I create an energy vortex, I open a portal where energy will gather in greater intensity. When you surrender and open yourself, your own energy will be awakened. Once the energy in the space is activated you are going to attune to it to the level you are ready for which makes it absolutely safe. It's important that you are aware that I'm not channelling anything or putting anything into your body. What you are going to experience is your energy (but activated) and only yours.
You lie down on a mat and some music is played. At times, I will touch or press some points on your body and at other times I will simply hold or move her hands above you. I intuitively allow my energy to guide me. Sometimes I'm drawn to touching different meridian points or chakra spaces on the body. Other times, my hands move intensely. Sometimes I hum, sing, or make different noises. This is all to keep the frequency high.
That's what happens externally. Internally, a wide range of phenomenon can occur. From spontaneous movements, to emotional catharsis, lights and visuals to feelings of bliss, oneness and connection. Some consider it a purifying experience or something that gives them deep insights or realizations, and release can happen physically, mentally, energetically, and emotionally. It's truly beyond anything words can explain.
There is no 'force' involved, no practices that build your inner fire - no will. It's the path of surrender. I am the tuning fork, and your system will attune up to where you are ready. It looks like magic - and part of it is, because the mind has trouble understanding what exactly is happening. But, it's all about energy and frequency.
This pure life-force energy has incredible intelligence and will do exactly what your system needs at the moment. The only thing that is required of you is trust, openness and full surrender to the process.
Some benefits may include:
Understanding and releasing limiting beliefs
Emotional & mental breakthroughs
Calming effects on your overall state of mind and body
Feeling energised with increased vitality
Relief of stress and tension held in your body
Awakened intuition & inspired insights into your personal growth & wellbeing
Feeling deeply rejuvenated, renewed and lighter
Deep rewiring and heart-brain coherence, which allows you to be living your life more often from the state of Connectedness
Completion of trauma cycles
Experiencing more peace and harmony within yourself
Remembrance of your true self and purpose
Peeling away the layers of conditioned mental, emotional, social and cultural limitations.
Shifting into a more conscious living, higher self-awareness and self-realisation

 

Meet your facilitator: Klaudia Moroń

Merging powerful kundalini energy work with her background in clinical psychology and trauma therapy, she guides people through their healing journeys and into release and embodiment of their potential. She finds direct energy activations the most potent process available to human beings for healing and spiritual advancement, and uses it as a foundation for both group and individual work. She pursues a path of integration of East and West, scientific and spiritual as means of bringing accelerated healing and radical change. She cooperates with an institute of neuroscience to prove mind-blowing effects of energy transmissions and works on building complex programs and life events for the purpose of bringing people into their freedom, connection and empowerment.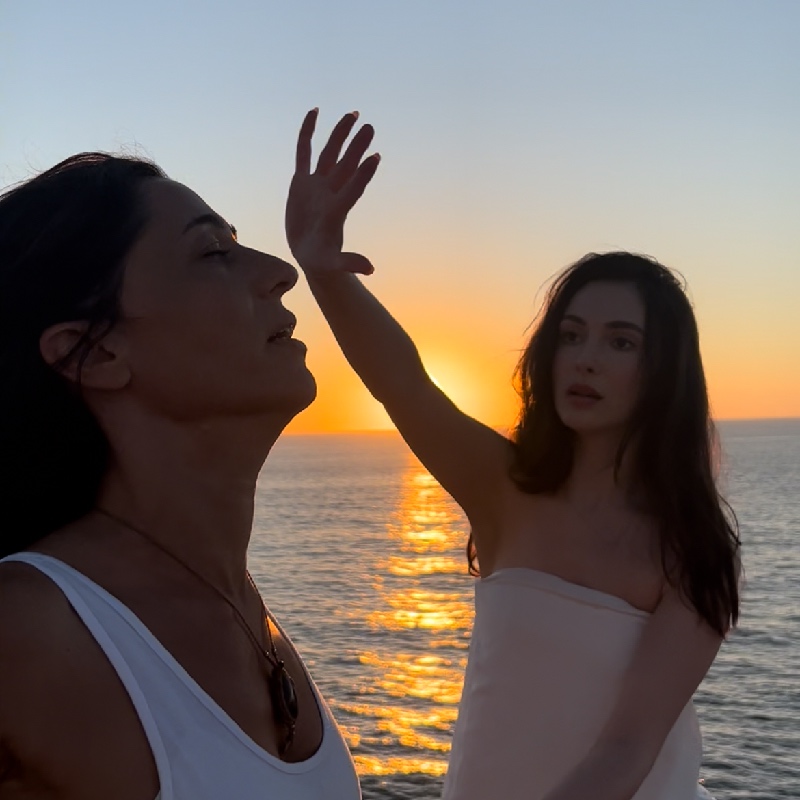 Venue Details
Mahamustika Riverside
Jalan Pantai Pererenan Gang Buni II no.1
Canggu, Bali, 80351