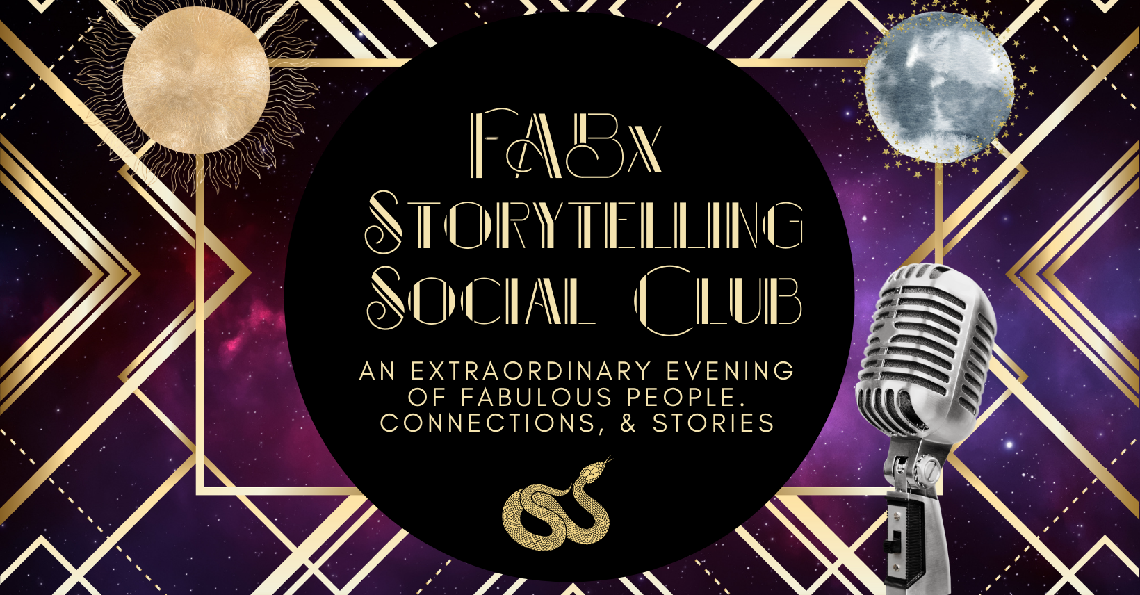 FABx Storytelling Social Club Experience
21+
05:00pm, Sat 24th Apr 2021
Early Bird Ticket
Only 20 available at this price! Buy NOW!
Sales Closed
Regular Price
Sales Closed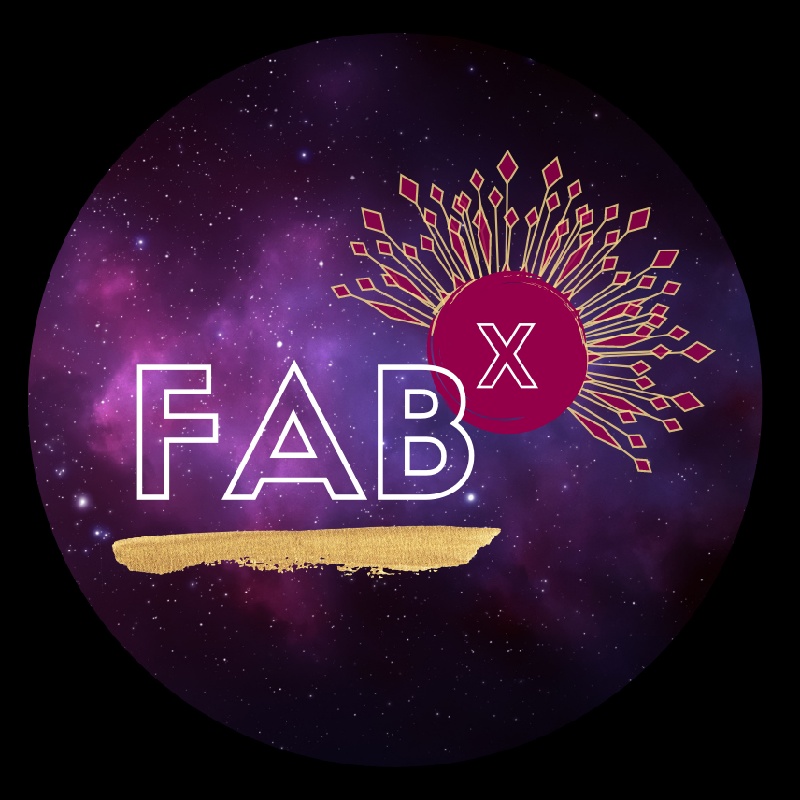 Venue Details
Soulshine Bali
Jl Ambarwati
Mas, Gianyar, 80571
FABx Storytelling Social Club Experience
21+
05:00pm, Sat 24th Apr 2021
ONLY 5 TICKETS LEFT!! 
The FABx Storytelling Social Club Experience will take you on a beautiful journey of

 deep connection,

 joyous play, and

 entertaining, rich storytelling.

Play inside the powerful realm of storytelling as you connect more with the people around you and listen to the profound stories of each other's lives.

The event is interactive and entertaining, as you reveal yourself in beautiful, playful ways and experience the revealing of others.
SPEAKER LINEUP
Here are the amazing people that will be sharing personal stories that impacted their lives and shaped them into the people they are today. For more information on these beautiful beings, please see the bio section below. 
 Sara Franti

 Arief Rabik

 Aren Bahia

 Ling Lai

 Anita Ramsak

 Pedro Jerez

 Margot Anand
Get ready to be moved, touched, and inspired by their courage, story, and who they are! 
THE STORYTELLING SOCIAL CLUB EXPERIENCE
Sat, April 24th, 5pm - 9pm

5pm - 6pm

 Cocktails, Canapes, and Conversations

 Togetherness Marketplace

 Social Club Photobooth of Play and Joy

6pm - 6:30pm

 Sunset Firepit Storytelling Through Words and Dance

6:30pm - 7:30pm

 Dinner and Deep Connection Conversations

7:30pm - 9pm

 The Storytelling Sanctuary Main Event

FUNDRAISER FOR THE TOGETHERNESS PROJECT! 

 a Yayasan that empowers Balinese business leaders, revives traditional arts and crafts of Bali and feeds the most vulnerable during this time.
The speakers are joining the event for free to support this cause while entertaining, enlivening, and creating connection with you! 
WITH THE PURCHASE OF A TICKET YOU WILL RECEIVE

 Welcome drink and canapes

 The Togetherness Project Marketplace

 Photobooth experience

 Fireside sunset storytelling and dance

 Vegetarian buffet dinner and drinks

 The Storytelling Sanctuary main event

 The beautiful feeling of giving back to the Balinese through the Togetherness Project

 And the heart-opening, soul-warming, spirit-enhancing experience of powerfully connecting and sharing life with other fabulous and extraordinary beings!
 PURCHASE YOUR TICKETS NOW! 

Early Bird - 450k/ $31 USD 
(Ticket processing fee will be added: 40k or $2.75)

Regular Price - 550k/ $38 USD
(Ticket processing fee will be added: 50k or $3.40)

Make sure to buy your ticket early as this will sell out and

 YOU REALLY DO NOT WANT TO MISS THIS ONE!!
CLICK THE BLUE BUY NOW BUTTON ON THE TOP LEFT SIDE OF THE PAGE AND SECURE YOUR TICKET NOW! 
If for some reason you are not able to purchase a ticket on this system, you can send payment via PayPal using this email address
colleen.schell@gmail.com 
I will send you a confirmation email within 24 hours. 
SPEAKER BIOS
Sara Franti
Sara believes that authenticity is the greatest act of service. Cultivating this claim to truth while treating patients around the world as a nurse, launching her non-profit Do It for the Love, running and growing her wellbeing retreat center in Bali, and supporting women to discover their deepest values. Sara steps forth committed to making a positive impact in the lives of others while honoring herself. 
 
Aren Bahia 
From deep inside the drug dealing industry to high on top of the Himalayas, Aren has transformed his life and who he is. Through a commitment to change, he is now living a life of generosity, connection, and compassion. Since starting his life over in Bali, he's launched conscious businesses and raised tens of thousands of dollars to support children.
Anita Ramsak
Anita Ramsak, PhD, is a human rights professional with a particular interest in advancing social impact and human rights across the spectrum. 
She has tackled some of the most complex public social challenges across three continents and more than 20 countries while consulting with a number of institutions, including the United Nations. 
 
MORE TO COME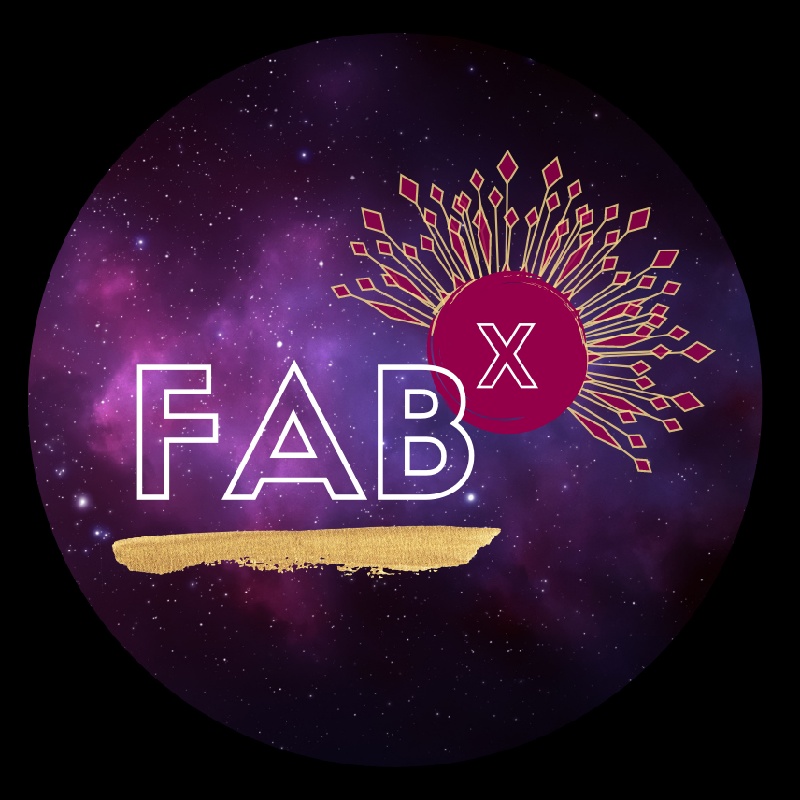 Venue Details
Soulshine Bali
Jl Ambarwati
Mas, Gianyar, 80571