12:00pm, Sat 10th Jun 2023
This event has already taken place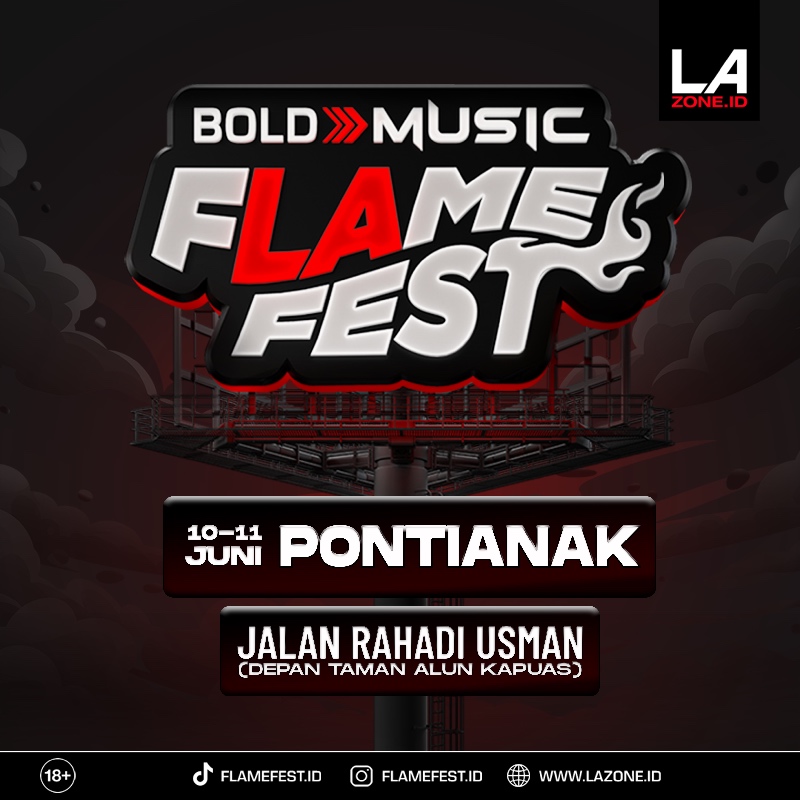 Venue Details
Taman Alun Kapuas
Taman Alun Kapuas
Kota Pontianak, Kalimantan Barat, 78243
12:00pm, Sat 10th Jun 2023
For The First Time In Indonesia Flame Fest : The Biggest Music Festival on Tour 
Flame Fest is an Music Festival concepted with Hot, On Fire, and Flaming energy of Festival Goers around Indonesia. With new concept Tour Festival, this event will be held in 10 different countries from February to October 2023. The beautiful Cities are Jambi, Banjarmasin, Pontianak, Samarinda, Tangerang, Makassar, Surabaya, Purwokerto, Solo and Jakarta. 
The event features music artist from many genres of music including, R&B, Pop, Electronic dance music, Indie etc in single big stage live music. In addition to live music, Flame Fest also features many activities such as photobooth, games and art to live up Festival.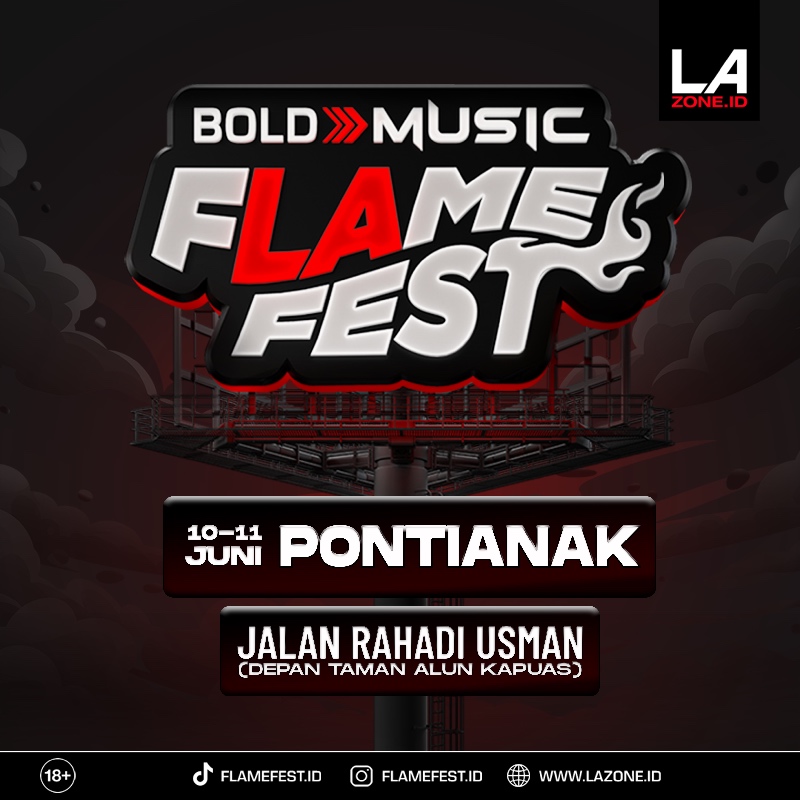 Venue Details
Taman Alun Kapuas
Taman Alun Kapuas
Kota Pontianak, Kalimantan Barat, 78243