This event has already taken place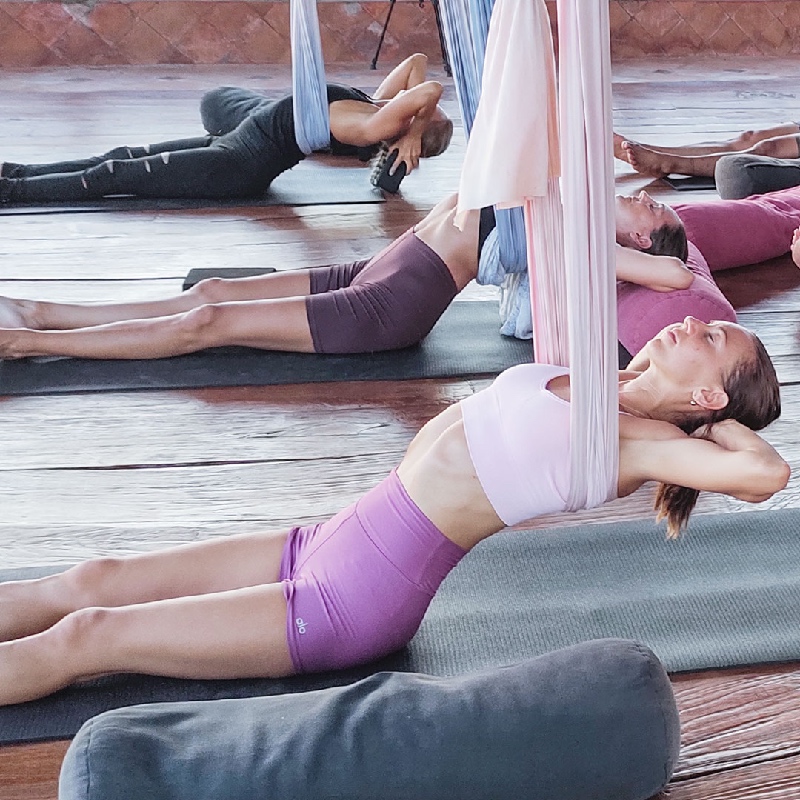 Venue Details
Udara Bali Yoga Detox & Spa
Jl. Pura Kramat, Cemagi, Kec. Mengwi, Seseh, Bali 80351
Seseh, Mengwi, 80351
Restorative Aerial Yoga & Deep Relaxation
with Martina Reinbold
The soft Aerial yoga hammocks are amazing tools to stretch the body and relax the mind, when we have the fabric set up at a lower height to hold the yoga poses for an extended time. Stretching the muscles and fascia in a passive way with the silk hammock as a prop helps you to increase flexibility, improve energy flow and calm your nervous system. For the final relaxation part, you will float in the cocoon of the hammock and experience a beautiful sense of weightlessness, while you will be guided to bring your awareness to the different layers of your being. Experience a deep connection with yourself in a safe space, allowing states of wholeness, meditative awareness and surrender to arise with ease and grace.
Please note that the ticket cannot be cancelled, modified or refunded after purchase.
In order to get the discounted price, participants have to show their KTP or valid KITAS upon check-in at Udara.
For special events, doors close 15 minutes after start and latecomers will not be accepted. Tickets will not be refunded if you show up too late.
Limited access for 18 persons only!
Reservation is required.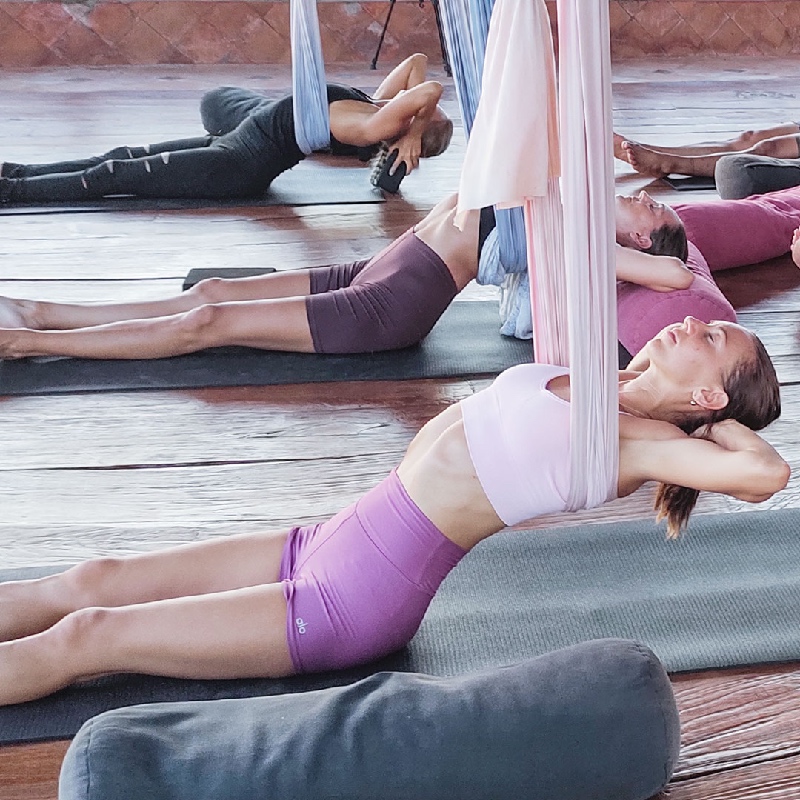 Venue Details
Udara Bali Yoga Detox & Spa
Jl. Pura Kramat, Cemagi, Kec. Mengwi, Seseh, Bali 80351
Seseh, Mengwi, 80351