05:00pm, Tue 8th Nov 2022
This event has already taken place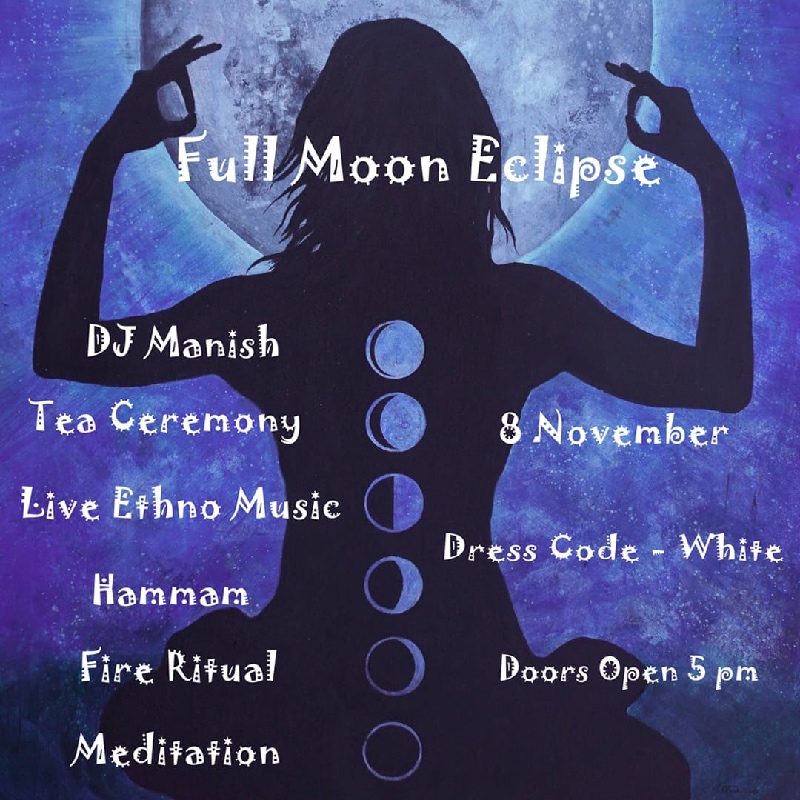 Venue Details
Sauna Bali
Jl. Sri Wedari 24
Tegallantang, Bali / Gianyar, 80571
05:00pm, Tue 8th Nov 2022
DJ Shumome will open the Mystery with Ethno-Fusion Futuristic set and it create an atmosphere for the dance of your soul.
Hammam, pool and plunge will help your body to relaxation phase.
Host of the evening Galia Mataibek - Reiki Master, energy practitioner, tarot reader, astrologer, master of women's practices and organizer of retreats.
Invited guest of the evening Pavel Chernyavsky - astrologer, founder of the Matrix school of astrology, Master of Arts, Associate Professor of the Department of Musicology.
DJ Manish - has travelled the vortexes of the world sharing ecstatic dance ceremonies, creating in Ibiza, Glastonbury, Tulum, Goa, Costa Rica and Peru. Each place has provided its unique sound that contributes to the experience. You definitely feel these influences in the mix: from shamanic bass, mantras and organic downtempo to tribal House, all of the vibrations will make your body move.
Live Sound vibrations create event planner StepHan3I - jembe, Jew's-harp, bowls, shaman's drum.
Sacred music performer and tea master Polina Shir-El is going to guide you through the voice and vision to tap into your true potential while it's so present with Full Moon energies.
Tea Fairy Michelle will open your heart with Blue Lotus drink and you can immerse yourself in the present moment.
A master of holotropic breathwork, a guide with 7 years of experience Vitaly will put you on the Sadhu Board and.
DRESS CODE - WHITE.
TIMING:
5 pm – Doors Open -  DJ Shumome
6 pm Tea Ceremony -  Polina
7 pm - DJ Manish
8:30 pm - Live Ethno Music StepHan3I
9 pm - Purification Fire Ritual
9:30 pm - Meditation
Tickets: Online - 200K, at the door - 250K.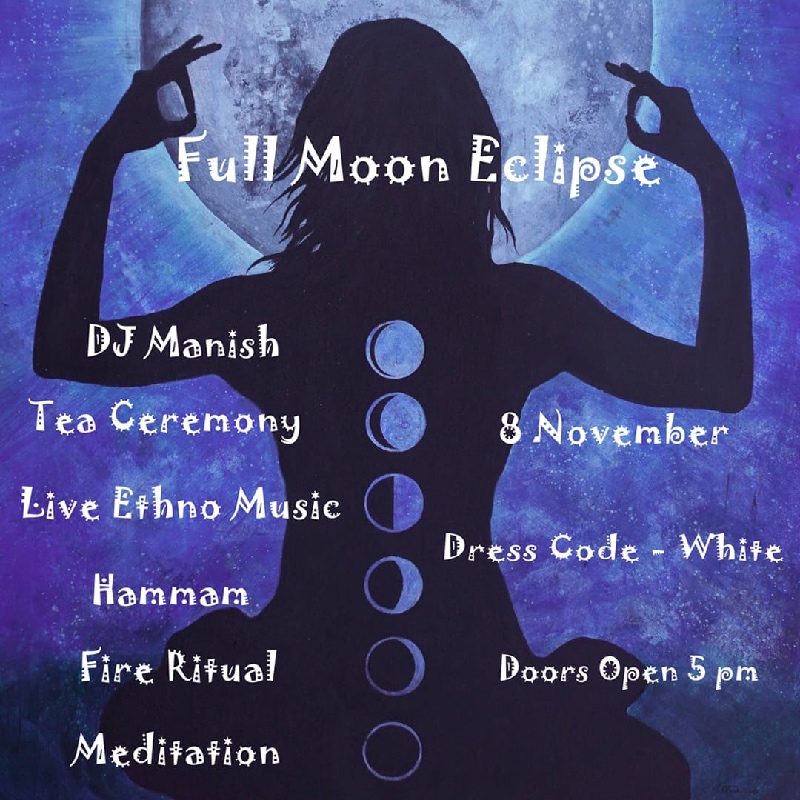 Venue Details
Sauna Bali
Jl. Sri Wedari 24
Tegallantang, Bali / Gianyar, 80571