06:00am, Sat 17th Sep 2022
This event has already taken place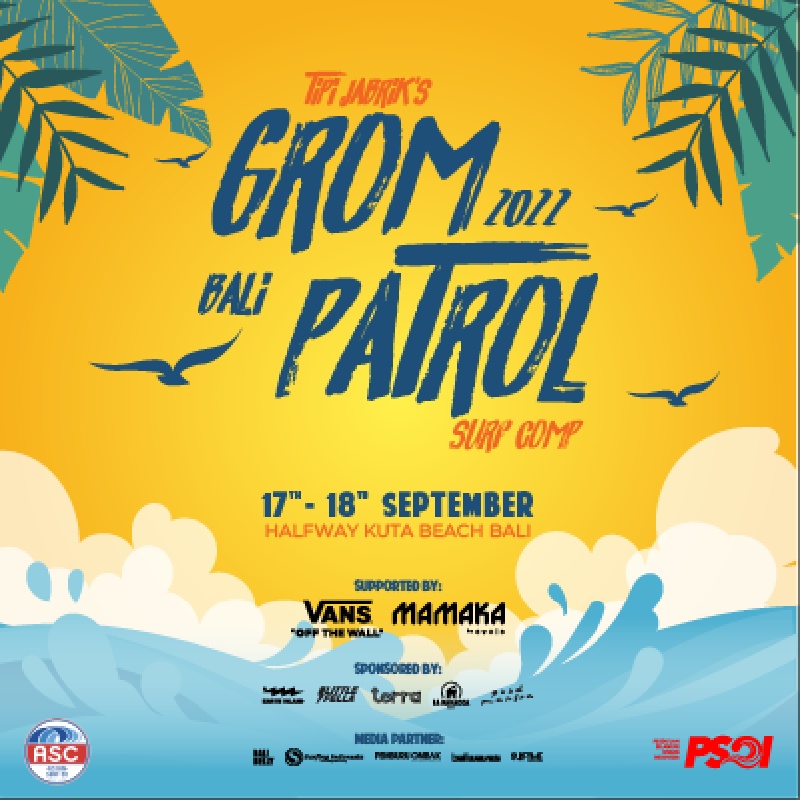 Venue Details
Pantai Kuta
Pantai Kuta
Badung, Bali, 80361
06:00am, Sat 17th Sep 2022
Tipi Jabrik's Grom Patrol Surf Competition 2022
The Asian Surf Cooperative is excited to announce that the fourth annual Tipi Jabrik's Grom Patrol Surf Competition supported by Vans Indonesia and Mamaka by Ovolo will be held at Halfways Kuta Beach on 17-18 September. 
Always eagerly anticipated by the many up-and-coming young surfers here in Bali and beyond,  the Grom Patrol offers four age groups of competition for both boys and girls; Under 16, Under 14, Under 12, and Under 10, with two full days on Kuta Beach that includes fun games and prizes from Vans and goodies from other event supporters to make for a fantastic weekend.
New for this year's Grom Patrol Surf Competition will be a live webcast by Asian Sports Broadcasting, so friends and family and surfing fans around the world can tune in and watch Bali's best grom surfing action from wherever they are. 
All participants will receive gift packs, a Grom Patrol T-shirt, and lunch each day, and the finalists in all divisions will also receive prizes.
Attention: To register for the Grom Patrol, you must first purchase an ASC Membership
1 surfer possible to join 2 divisions (example: U10 and U12 Boys)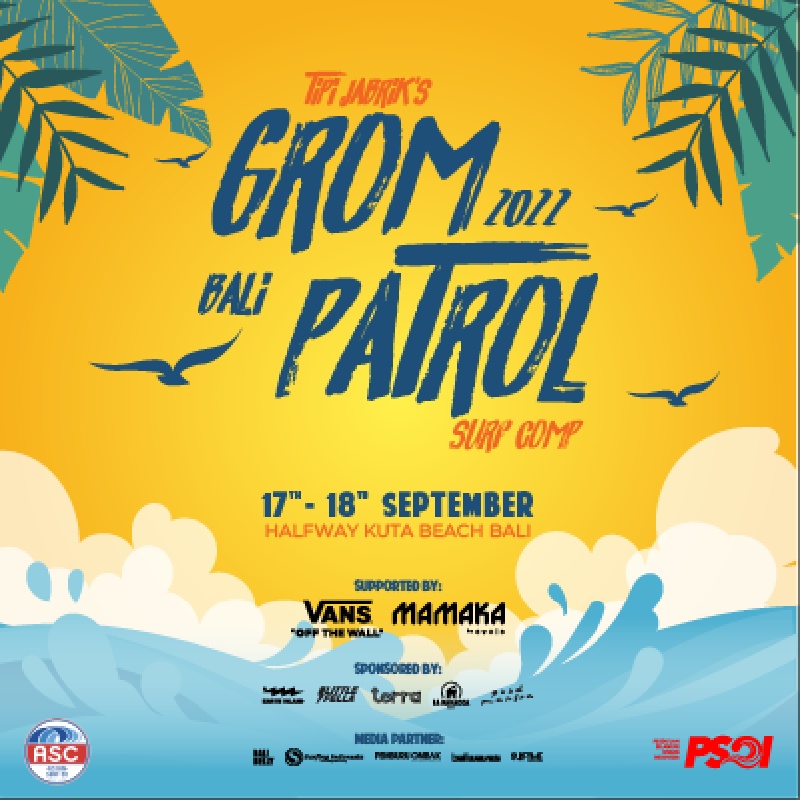 Venue Details
Pantai Kuta
Pantai Kuta
Badung, Bali, 80361