08:00am, Fri 31st Jul 2020
This event has already taken place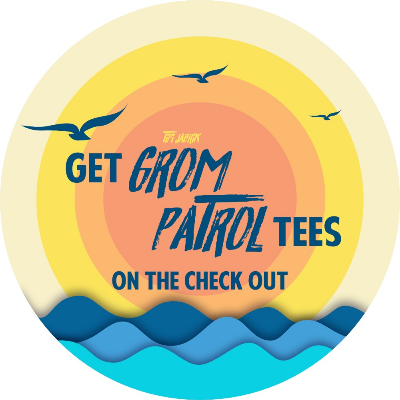 Venue Details
Kosta Hostel Canggu.
Jalan Subak Sari Barat, Gang Sri Kahyangan No.77
Tibubeneng, Bali, 80361
08:00am, Fri 31st Jul 2020
Grom Patrol 2020 Schedule
Final week: 21 - 23 Aug (All Surfers must pay their entry fee)
Finalist:
Boys
U17:
1. Pajar Ardiana
2. Dhanny Widianto
3. Made Joy
4. Made Dera 
5. Dwi Putrawan
6. Gana Pranata 
U14:
1. Westen Hirst
2. Teddy Bille
3. Phillipe Duke
4. Natan Bontje 
5. Kahea Ishiki
6. Manua 
7. Oscar Glossop 
8. Made Nesa 
U10:
1. Jasper Glossop
2. Kieran Watts
3. Sinar Tandjung
4. Jamie Vaglio 
5. Shia Jabrik 
6. Rocco Rigliaco 
Girls
U14:
1. Georgie May
2. Lidia Kato
3. Jasmine Studer
4. Anissa Martin 
5. Suri Jabrik 
6. Ziggy Mackenzie
7. Maia Watts
U17:
1. Ketut Tia
2. Airu Nagata
3. Kayla Martin
4. Raziel Shiren 
Grom Patrol 2020 Program:
1. Camp with Overnight
Surf training and video analisys with BESC

Breakfast, Lunch and Dinner

Accomodation at Kosta Hostel

Automatic entry to the 2020 Grom Patrol Online Competition

Grom Patrol giftpack

Transportation from Kosta Hostel to the beach

Weekly surf with pro surfer
2. Comp Only 
Entry to the 2020 Grom Patrol Online Competition
Note:
Come and Join Tipi Jabrik's 2nd Annual Grom Patrol Camp and Comp 2020 Bali
 Prizes and Gifts for the GromPatrol by: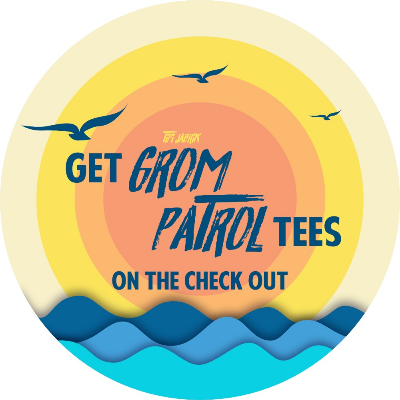 Venue Details
Kosta Hostel Canggu.
Jalan Subak Sari Barat, Gang Sri Kahyangan No.77
Tibubeneng, Bali, 80361