This event has already taken place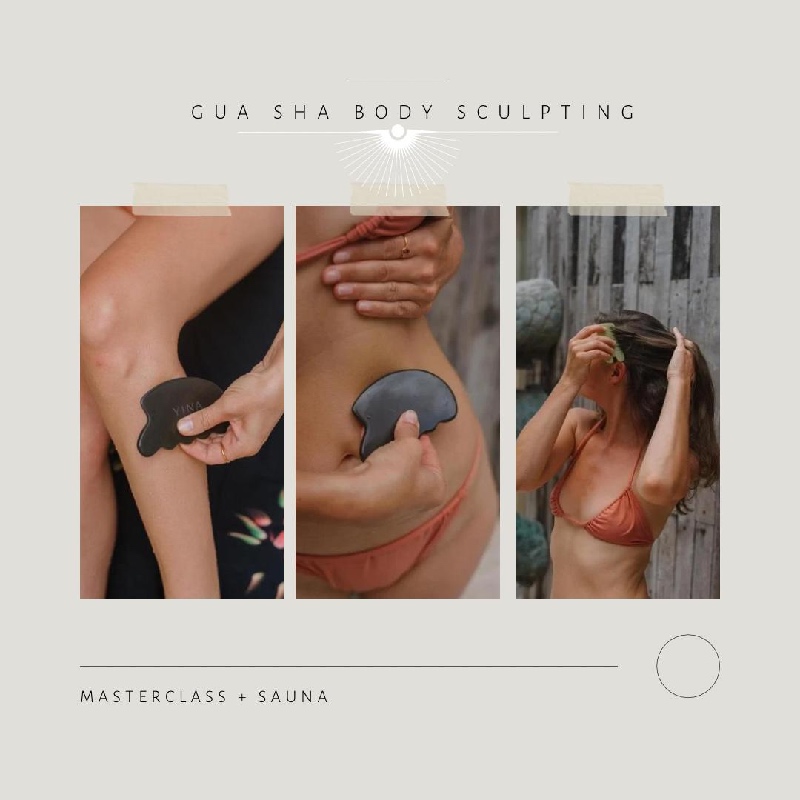 Venue Details
Sauna Bali
Jl. Sri Wedari 24
Tegallantang, Bali / Gianyar, 80571
Wellness Tuesdays
Body Sculpting Gua Sha & Sauna Session - refined wellness experience.
Claire Kipp, of Ritual Woman provides education on manual lymphatic drainage, full body Gua Sha sequencing and abdominal detoxification massage. 
You will be guided through 1 hour full body Gua Sha sculpting sequence in Finnish Sauna, followed by intermittent dips in the Cold Plunge.
Gua Sha is an ancient Chinese medical practice reserved to heighten beauty and purification for royalty of China:
Gua = to scrape or rub;
Sha = reddish rash (petechiae), blood stagnation, or flow to surface of skin;
"Sha" represents the toxic energy that is released when the technique causes blood to flush to the surface of the skin. It's the blood rising to the surface as energy is released. The petechiae (sha) is a sign that toxic "wind" energy is present below the surface of the skin. The red marks will only appear if you have stuck energy, or stagnation.
We will be using the YINA bian stone face and body Gua Sha tool:
* 30+ beneficial  minerals;
* Cosmic stone from 65 million years ago;
* Emit far infrared rays, negative ions and ultrasonic pulses;
* Energetically healing;
* Medical tool produced by a certified facility.
 
Benefits of Gua Sha:
* Release toxins;
* Invigorate blood flow;
* Promotes lymphatc drainage;
* Relief tension, moves Qi;
* Sooth fascia;
* Reduce cellulite;
* Slims and sculpts;
* Activate various acupressure points on the body;
* Stimulate immune response;
* Calming and relaxing;
*  Self-care practice.
We will not be working in a way to create petechiae, although it may be possible to experience it around injuries or if you have much stagnation.
Join us for this ritual practice and educate yourself on a beautiful and enjoyable anti-aging wellness self-care practice.
All materials and tools will be provided, as well as the finest hand crafted Gua Sha.
Face and body tools, and YINA traditional Chinese medicinal beauty products available for sale following the workshop.
Tickets: 400K - Online, 500K - at the door.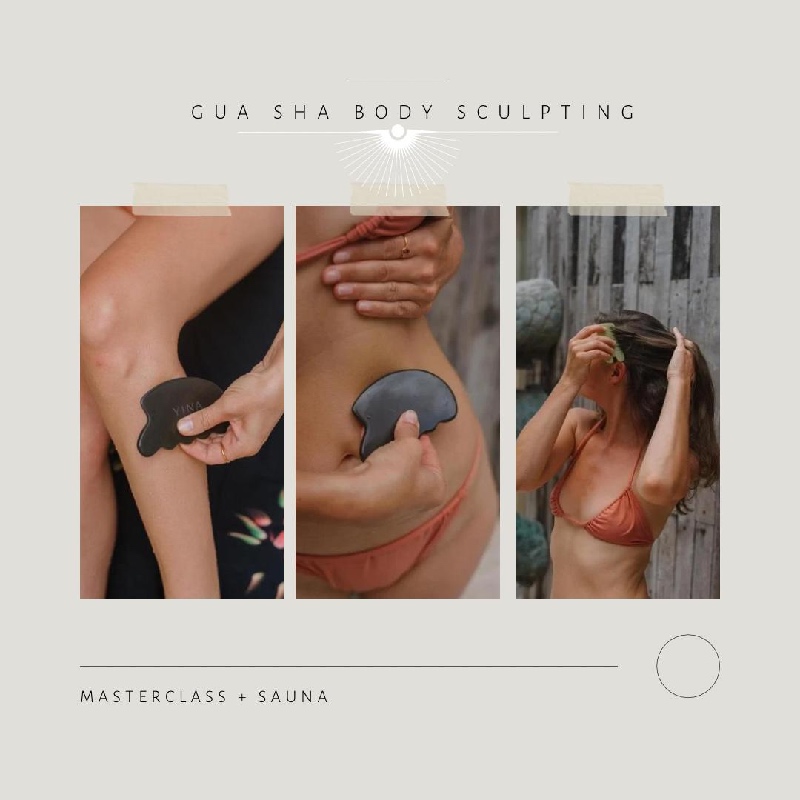 Venue Details
Sauna Bali
Jl. Sri Wedari 24
Tegallantang, Bali / Gianyar, 80571