HPBD ALEXEY UNION X KABANA UBUD
21+
06:00pm, Sat 4th Feb 2023
This event has already taken place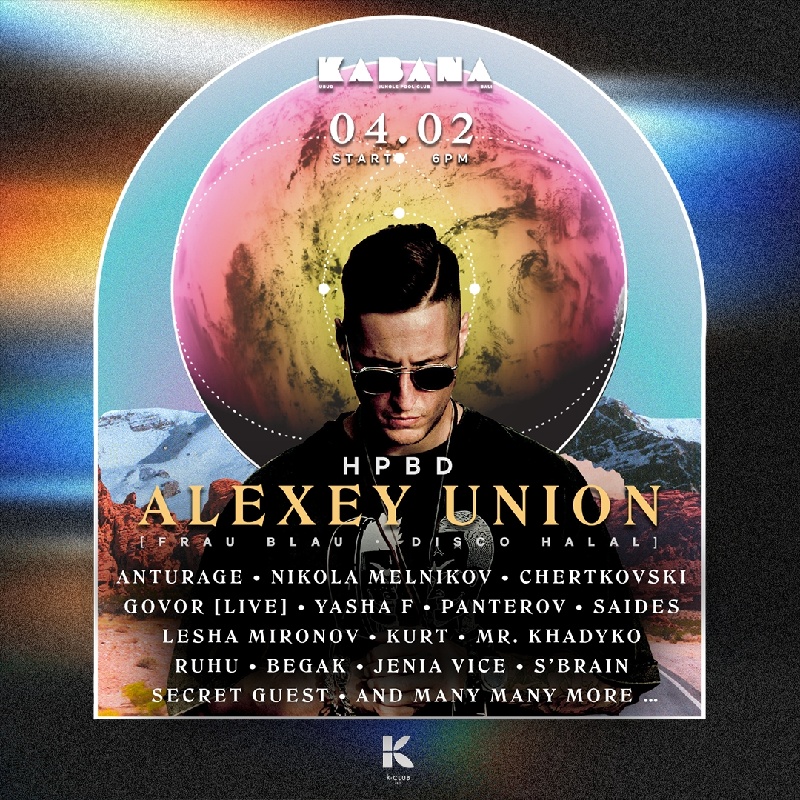 Venue Details
KABANA KCLUB UBUD
Jl. Raya Cebok, Kedisan, Kec. Tegallalang, Kabupaten Gianyar, Bali 80561
UBUD, BALI, 80561
HPBD ALEXEY UNION X KABANA UBUD
21+
06:00pm, Sat 4th Feb 2023
HPBD ALEXEY UNION AT KABANA
4th February • SATURDAY • From 6PM till 2AM
Alexey Union - Dj, composer and musician, from the City on the Neva St. Petersburg.
Has releases on labels such as : (Disco Halal, Frau Blau, Phisika, Buttress, Lost On You, Siona, Sol Selectas, Ritual , ZEHN, Radiant)
Where there is a solid and strong spiritual strength and vivid interest behind the artist's mind to bring originality to music, uniqueness manifests itself as a result. Alexei's tracks can be heard from Moscow to New York, in the best clubs in the city.
Being an ambitious artist in all his endeavors, Alexey Union always keeps an ear open to hear new sounds that will not let you stand aside from his music, but rather listen and dance to it.
Musical vibrations of Alexey Union seep deep into the heart, this is the music that you need to know and keep in your collection. Alexey's tracks regularly receive support from artists and eminent DJs of the first Magnitude (Solomun, Pete Tong, Musumeci, Lehar, Tube & Berger, Sabo, Moscoman and many more).
Alexey's tracks are included in the world top 100 Indie Dance, Melodic House & Techno, according to the Beatport and Traxsource stores.
Alexey Union's music: 
https://soundcloud.com/alexey-union
https://www.facebook.com/alexeyuniondj
http://www.beatport.com/artist/alexey-union/394688
Instagram: alexeyuniondj
LineUp:
 ⁃ Anturage
 ⁃ Nikola Melnikov
 ⁃ Chertkovski
 ⁃ Govor (Live)
 ⁃ Yasha F
 ⁃ Panterov
 ⁃ Saides
 ⁃ Lesha Mironov
 ⁃ Kurt
 ⁃ Mr. Khadyko
 ⁃ Ruhu
 ⁃ Begak
 ⁃ Jenia Vice
 ⁃ S'brain
 ⁃ Secret Guest
And Many More…
Let's celebrate together!
4th February • SATURDAY • From 6PM till 2AM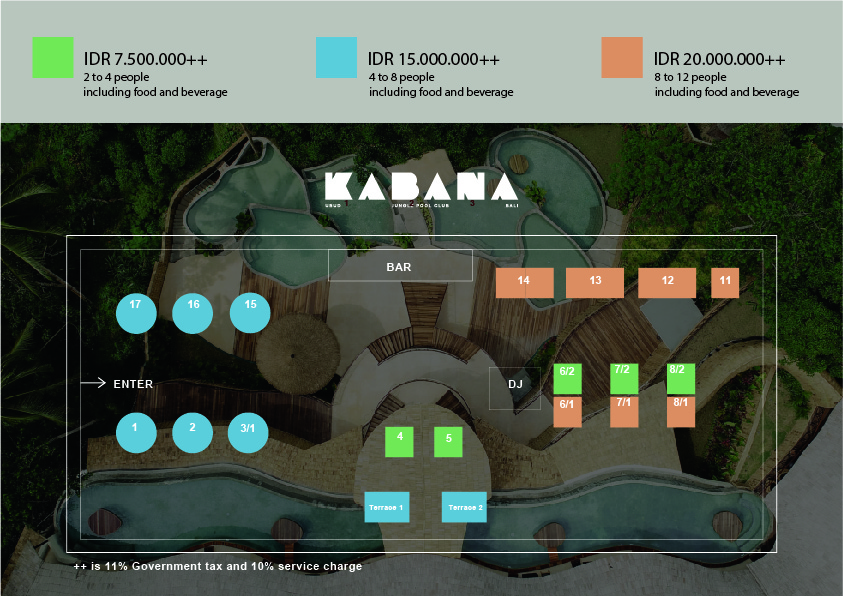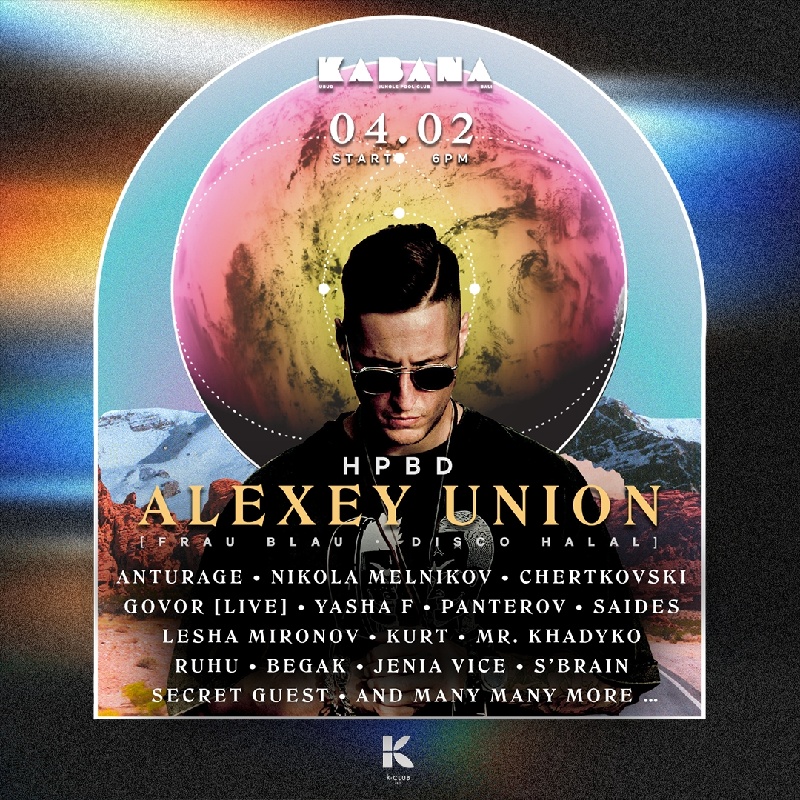 Venue Details
KABANA KCLUB UBUD
Jl. Raya Cebok, Kedisan, Kec. Tegallalang, Kabupaten Gianyar, Bali 80561
UBUD, BALI, 80561