Indonesia Bitcoin Conference 2023
08:00am, Thu 26th Oct 2023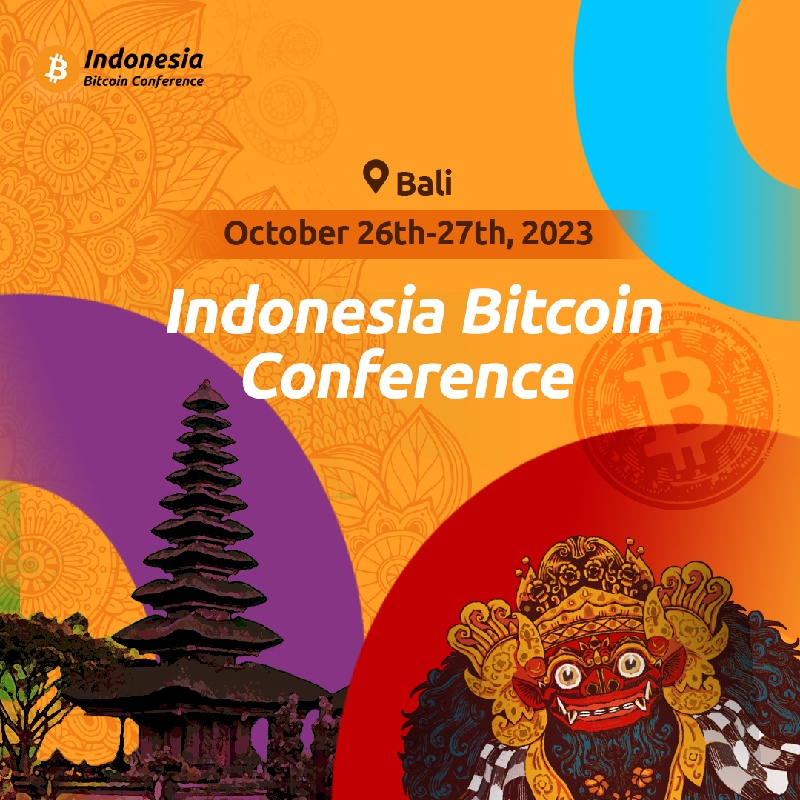 Venue Details
Prime Plaza Hotel
Jl. Hang Tuah No.46, Sanur Kaja
Denpasar Selatan, Bali, 80228
Indonesia Bitcoin Conference 2023
08:00am, Thu 26th Oct 2023
Get ready for the biggest event in the Indonesian bitcoin community! The Indonesia Bitcoin Conference is back and this time, it's being held in the beautiful island of Bali on 26-27 October 2023. This conference is the perfect platform for industry experts, investors, and bitcoin enthusiasts to come together and discuss the latest developments and trends in the world of bitcoin.
Over two days, attendees will have the opportunity to attend keynote speeches, panel discussions, and interactive workshops with some of the most prominent speakers. The conference will cover topics such as lightning development, community building, nostr, Austrian economics, investment and many more. 
Aside from the informative sessions, there will be plenty of opportunities for networking, bitcoin bazaar and social hours with your fellow bitcoiners
Don't miss out on this unique opportunity to connect, learn, and grow with the Indonesian cryptocurrency community. Register now for the Indonesia Bitcoin Conference in Bali on 26-27 October 2023!
Speakers
Jack Dorsey - Chairman, Block Inc.
Stephan Livera - Head of Education, Swan Bitcoin
Samson Mow - CEO, JAN3
Yusuf Nessary - Co-Founder, Built with Bitcoin
Ethan Rose - CEO, Pouch 
Dea Rezkitha - Founder, Kelas Bitcoin
Louis Liu - Founder and CEO, Mimesis Capital 
Mu'awwiyah Tucker - Founder, Meta Madeenah
Baekchan - Kpop Artist and Music Producer, 8eight
Pratiwi Gunawan - Founder, Coinveritas
Paco de La India - Run With Bitcoin
Click here for the list of speakers: https://indonesiabitcoinconference.com/speakers-2023/
WHAT TO EXPECT
Main stages keynote and panel session
Exhibition and bazaar
Networking pre-event
After Party 
Social Hours
Side event: Lightning Hackathon
REFUND POLICY 
The ticket is non-refundable. You may though transfer your ticket with someone else, as long the person can present a copy of the ticket and a written confirmation from your side at registration.
SPONSOR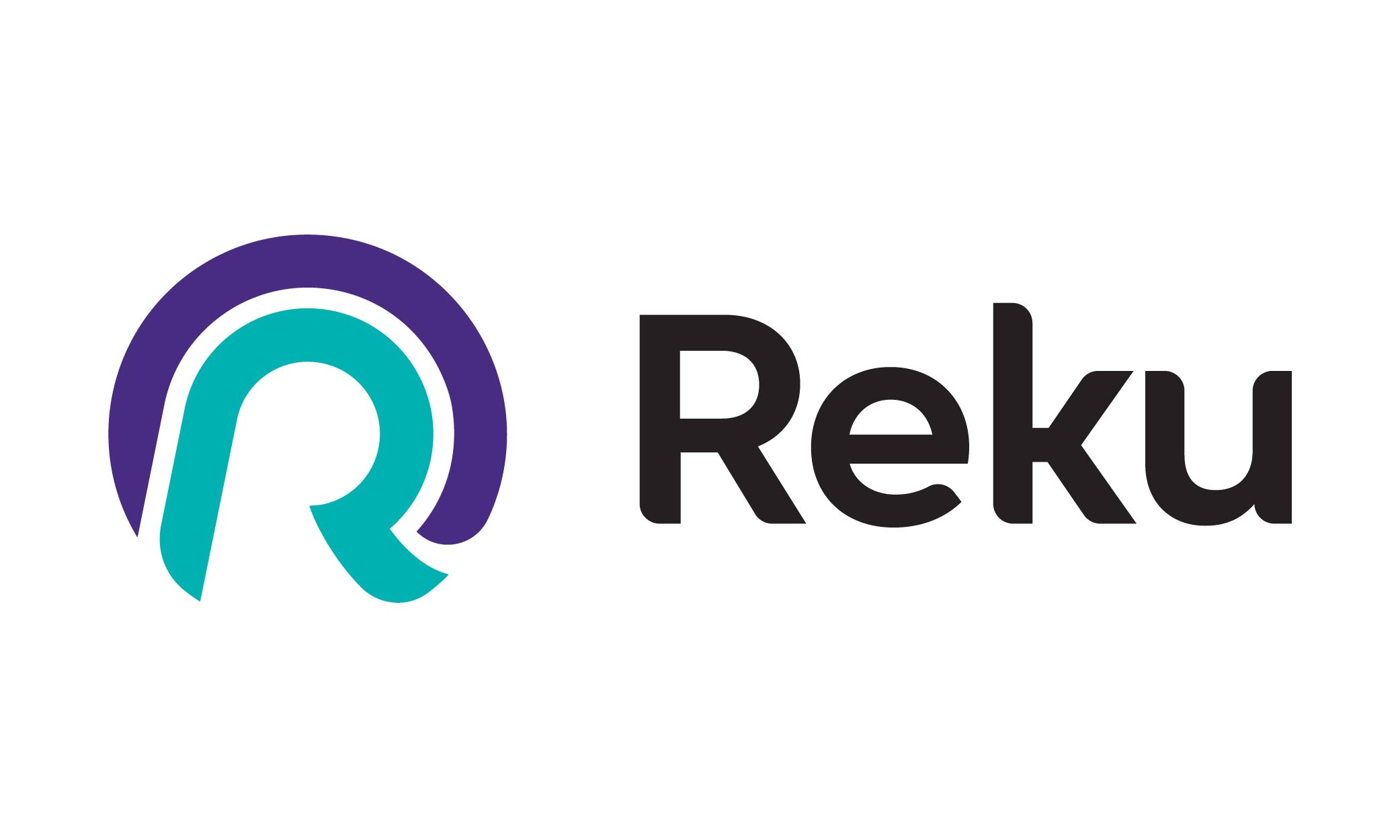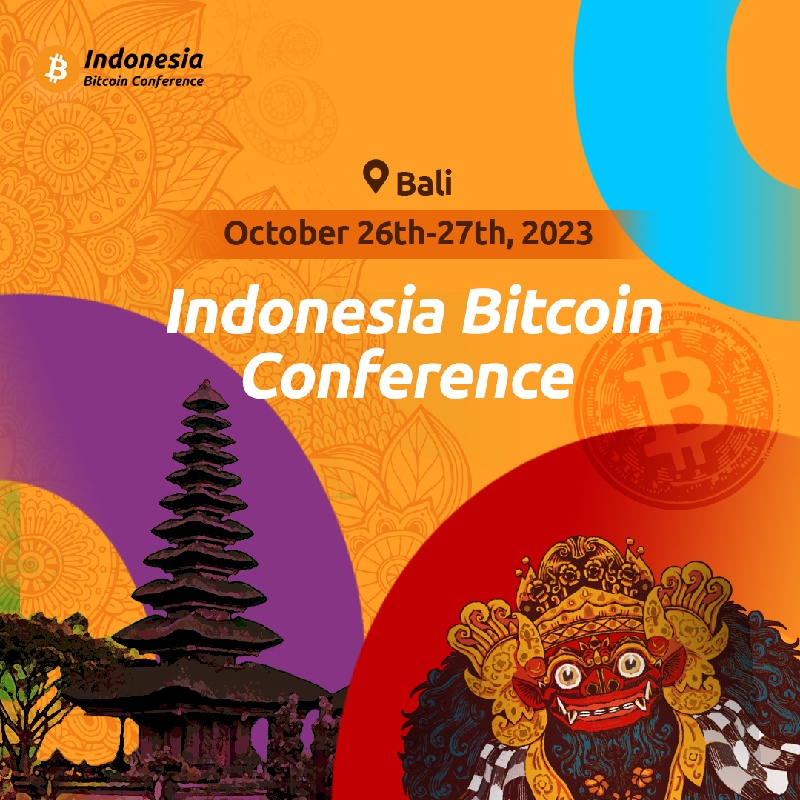 Venue Details
Prime Plaza Hotel
Jl. Hang Tuah No.46, Sanur Kaja
Denpasar Selatan, Bali, 80228