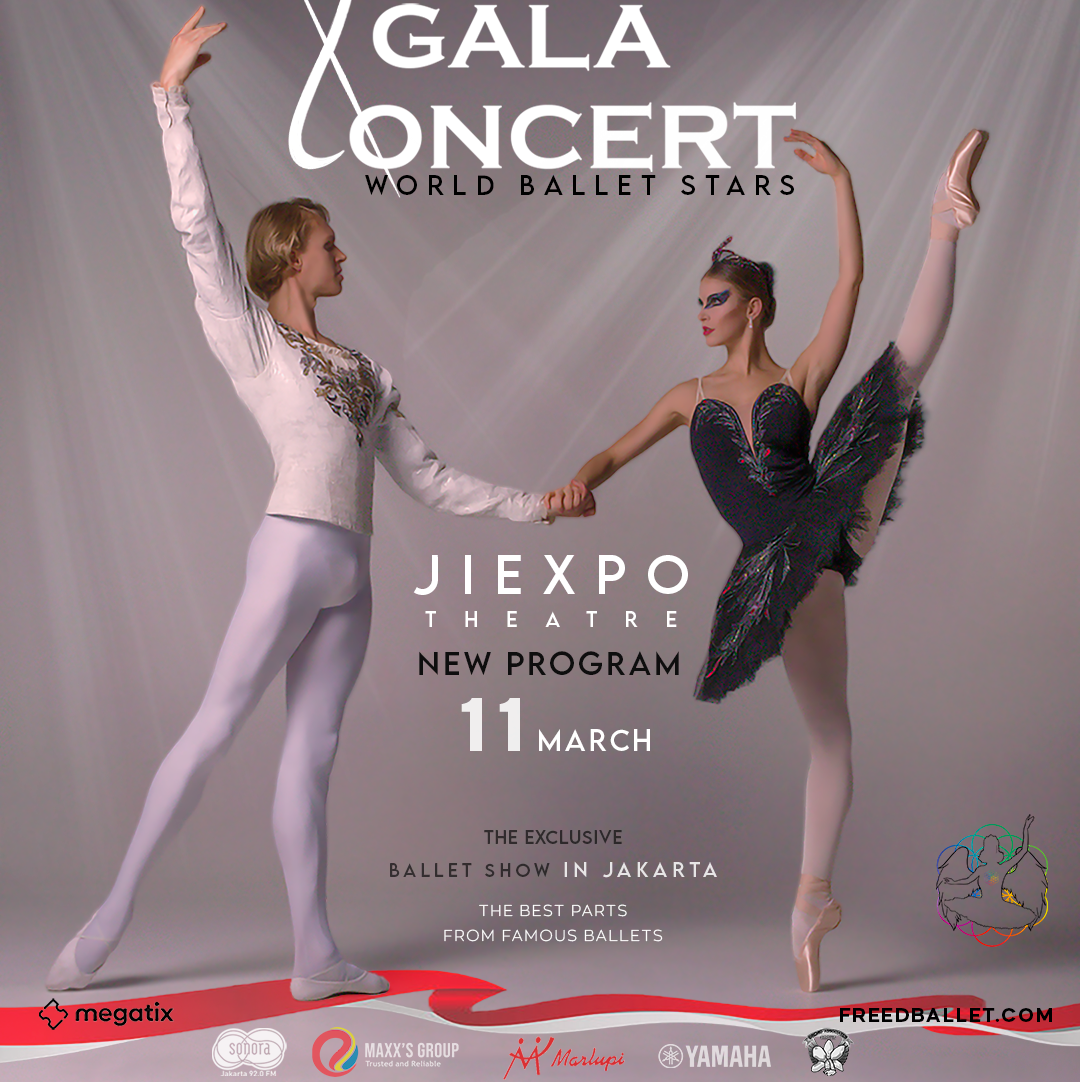 International Ballet Performance & Gala Concert
07:00pm, Sat 11th Mar 2023 - 09:00pm, Sat 11th Mar
This event has already taken place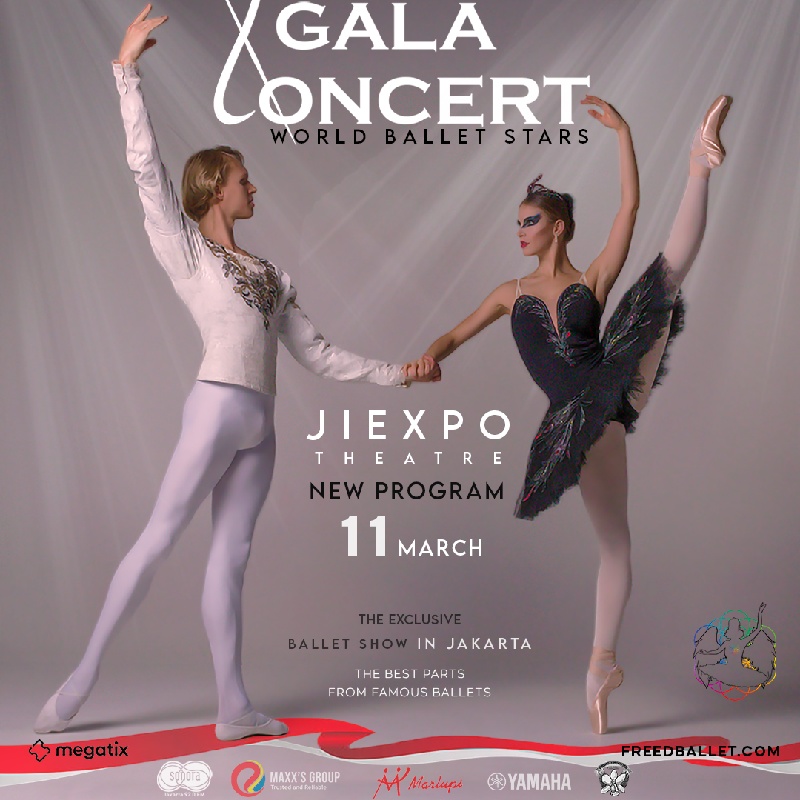 Venue Details
JiExpo Theatre, Kemayoran
VR2X+F33, Jalan Haji Benyamin Sueb Arena JIExpo Kemayoran Kelurahan : RW.10
Kemayoran, Jakarta, 10620
International Ballet Performance & Gala Concert
07:00pm, Sat 11th Mar 2023 - 09:00pm, Sat 11th Mar 2023
Latin America, Europe , Russia, Japan, USA and now the stars of ballet will shine for you in Indonesia!

The FreedBallet Show team, returns to Jakarta with a new program and new artists! 
On 11 March, Gala concert featuring International Ballet stars in the JiExpo Grand Theatre.

Vitally Amialishka and Nika Tskhvitariia

The best alumni at the Vaganova Academy of Russian Ballet were performing the most famous ballets at the Mariinsky Theater.
The stage with Vitally and Nika will be shared by guest Russian ballet stars! Leading soloists of Russian ballet and opera theatres, graduates of the Vaganova Academy of Russian Ballet.
 
Anastasiia Smirnova and Nikita Ksenofontov

They will perform for you, accompanied by virtuoso musicians, laureates of many competitions who have toured the world's finest stages, and graduates of the Moscow Conservatoire.

Other ballet dancers: 

- Oleg Demchenko
We also want to support the development of ballet in Indonesia, so we invite students from the Marlupi Dance Academy to perform

Pianists: 
- Dmitrii Nekhoroshev
- Aysylu Salyakhova
Violinist: 

We invite you to join the artists and musicians on stage to experience a combination of classical and modern art, unconditional love, light and creativity of the soul.

- What can classical art give to a modern person?
- Is it possible to experience incomparable emotions when listening to classical music?
- And can it make the world a brighter place?
We believe that it can. On March 11th, audiences in Jakarta will have the unique opportunity to be immersed in the world of classical music and ballet and to experience sensual and passionate performances of major classical masterpieces.

We know how creativity heals and inspires the soul and we invite you to live it with us!


The Program in two acts:
Act 1.
1. S. Rachmaninov 
Prelude cis-moll op. 3
2. "Sunshine" choreography Nika Tskhvitariia & Vitally Amialishka 
S. Rachmaninov variation 18
3. "The new star" choreography by Nika Tskhvitariia & Vitally Amialishka
Music C. Debussy Edited by Aysylu Salyakhova, Dima Nekhoroshev and Misha Talanov
4. Adajio the Bluebird and Princess Florina from ballet Sleeping beauty 
P. Tchaikovsky
5. Pa de deux from ballet "Corsair"
Adolphe Adam
6. Adajio from ballet Sleeping beauty 
Act 2.
Pieces from ballet Swan lake:
1. "Black" pas de deux
2. "Russian dance"
3. Dance of the Little Swans 
4. "White" Adagio
5. Pas de deux from ballet Don Quixote  
Ludwig Minkus
6. S. Rachmaninov - "Easter" from 1st suite for two pianos op. 5

Date: 11 March
📍 Venue: Jakarta, JiExpo Grand Theatre
⏰ Gathering: 17:30
👨👧 Young audiences over 5 years old are also invited

If you have any problems with the purchase, you can contact us via Whats'app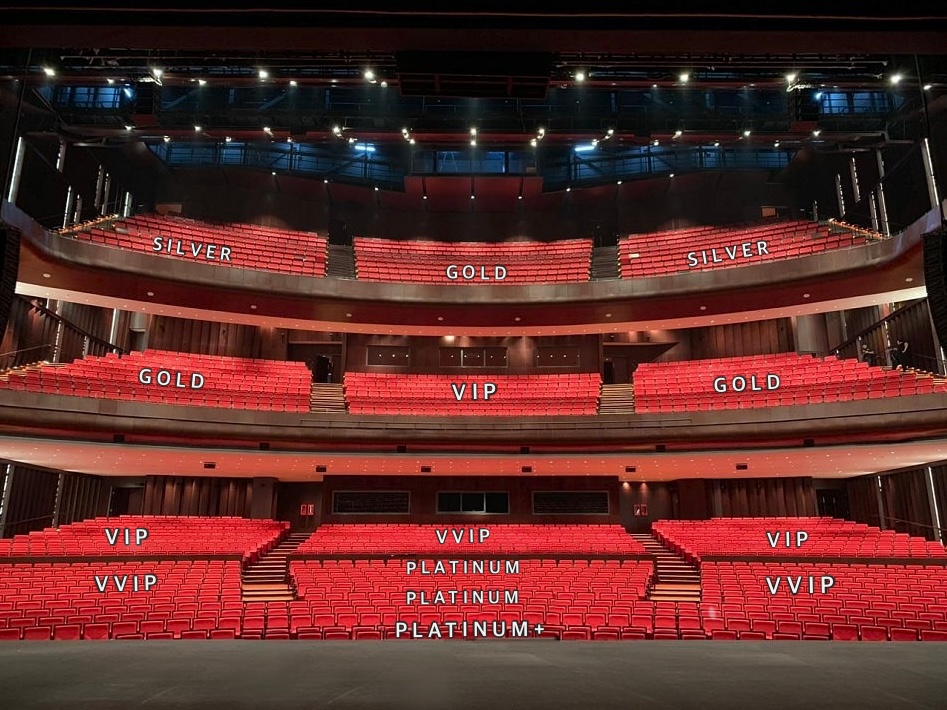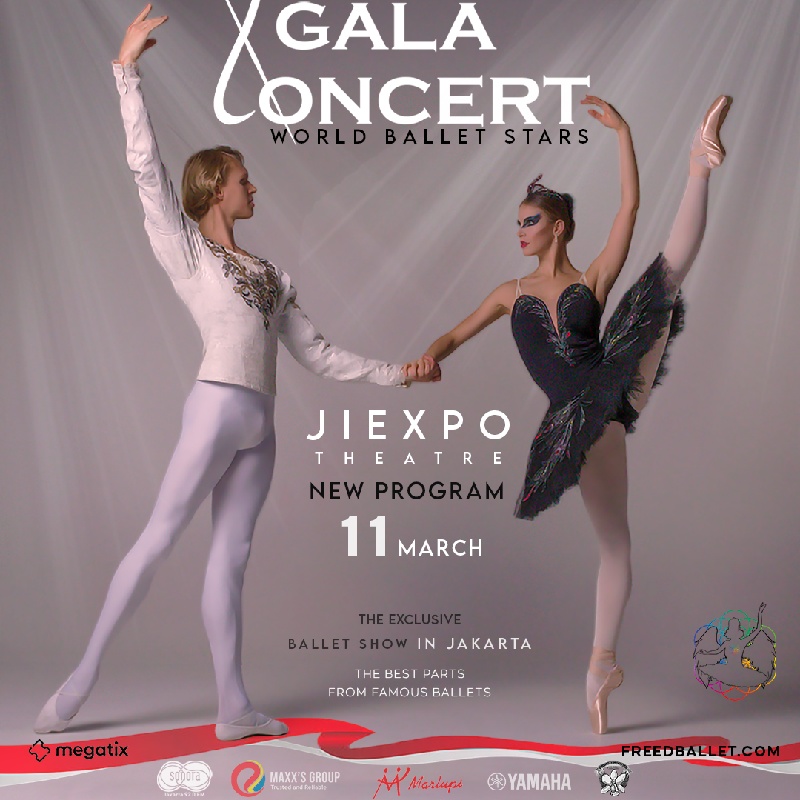 Venue Details
JiExpo Theatre, Kemayoran
VR2X+F33, Jalan Haji Benyamin Sueb Arena JIExpo Kemayoran Kelurahan : RW.10
Kemayoran, Jakarta, 10620