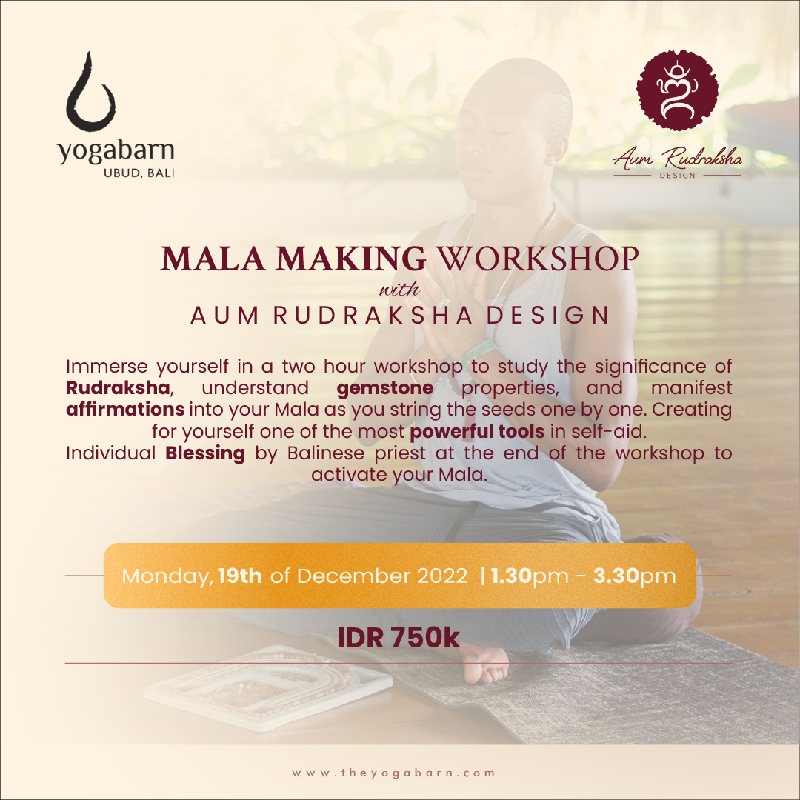 Venue Details
The Yoga Barn
Jln. Raya Pengosekan
Ubud, Bali, 80571
Creating your own Mala is an extra special and extraordinary experience whilst on the island of Bali. Made so by the potency and sacred energy of the Rudraksha beads native to this island. The visual beauty and known energetic influence of the Rudraksha beads and variety of precious Gemstones is made all the more significant by your personal handpicked selection.
But it is not all about jewelry design. At this workshop you will get to create your own mala, threading your own intentions to generate the energy you need to grow and transform.
We invite you to experience the magic of your own truth and experience Bali on a deeper level. It is an opportunity to learn more of the benefits of Rudraksha beads and Gemstones as you thread your own personalized Sacred Mala. Leave touched by our Balinese blessing ceremony activating your sacred amulet with prayers and mantra chanting.
NOTES:
If you have any issues with online payments, please email bookings@theyogabarn.com or WhatsApp The Yoga Barn Hotline (+62) 811 3983 789  We're here to help!
Registration and payment can also be made at The Yoga Barn Reception
If you see ticket sales are closed for the Event, contact us by WhatsApp to see if there is still space available!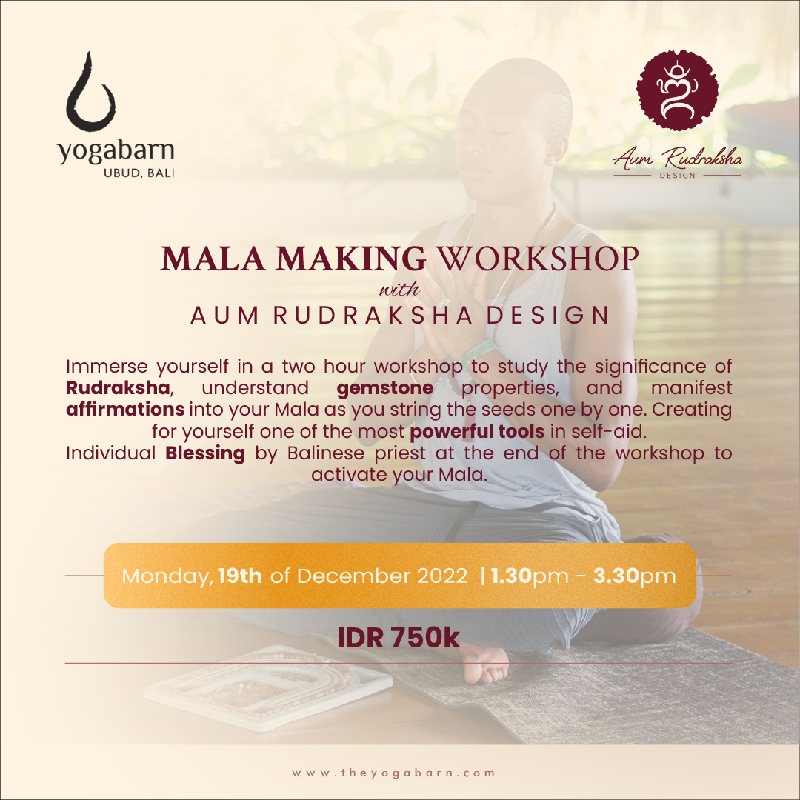 Venue Details
The Yoga Barn
Jln. Raya Pengosekan
Ubud, Bali, 80571