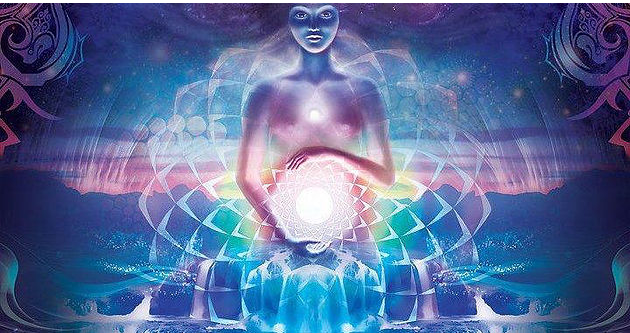 Venue Details
Medicine Womban -online school
singekarta s/n
ubud, Bali, 80571
Please enter a desc
She (the Divine Feminine Energy or Divine Mother) speaks through us to expand awareness, remember who we truly are, share ancient wisdom, and also to come up with some keys and fundamental tools to be used in the Self Awakening Process. 
MW1 - Gigi intro. She leads a Womb Meditation to drop into the Sacred Space (about 12min) 
MW2 - Special Guest (co-host) introduces herself, and She speaks through her about the related topic of the week -what is alive at the moment… She shares her own deep story of Womb Wisdom, her remarcable transformational journey & how She deals with her own process (about 12min). 
WWs- Womb Wisdom Sharing Circle: Women share their own processes from a from a place of Awareness, Vulnerability and Truth. (2-3min/each -see membership* below). You can also ask some questions here & share your own story. 
MW1- Gigi recaps and closes the womb circle with some keys and integration tools. (8min)
OM Extra sweetness: singing & playing all together heart songs/ kirtan/ tibetan bowls/ relaxing music 
Womb to Womb Membership
(*) Who can be part of the Womb Wisdom Circle during the livestreaming - Zoom Meeting?
This event is FREE and Open to watch/listen for every woman at any age or stage of the womb awakening process. To have a more interactive participation, meaning you'll be fully seen & listened (you'll be inside the virtual womb-room with us) and share your story, then you need to comment  "I'm in"  and tag at least 3 women and share the event post on your Facebook/ Instagram page/story, then you'll receive the zoom meeting link and passcode. 
If registered via email or subscribed on our Youtube Medicine Womban channel, you will also have access to the recordings post meetings. 
Donate via paypal >  (suggested donations $10-15/ per session)
💝 Follow us > Facebook page: @MedicineWomban
Instagram > @MedicineWombanBali
💝 Subscribe on our YouTube channel & get notifications for all the upcoming events :
💝 Donations > 
--------------------------------
(*) Time Zone reference:
Same as Bali (+8 UTC) Beinjing, Shanghai, Singapore, Hong Kong, Manila.

C. Europe, Cairo & Cape Town (-6h): Madrid, Oslo, Paris, Amsterdam, Berlin, Zürig. 

America (-11h) Buenos Aires, Santiago de Chile, Brasilia, Rio. (-13h) Bogota, Lima, Quito, Mexico, Panama, Los Angeles. (-12h) Caracas, New York, Puerto Rico, Miami (-15h) Las Vegas, Los Angeles, San Jose, Vancouver
ription here...
Venue Details
Medicine Womban -online school
singekarta s/n
ubud, Bali, 80571