Merlin's Seven Senses Experience: Immersive Theater & Signature Food Platters in Ubud, Bali
17+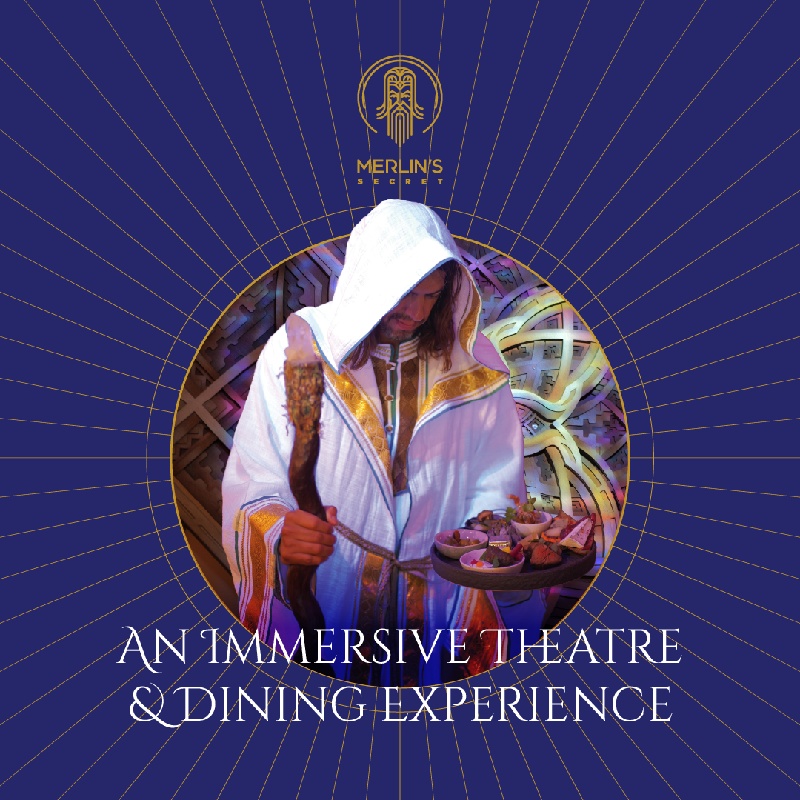 Venue Details
Merlin's Magic
Jl. Pengosekan
Ubud, Bali, 80571
Merlin's Seven Senses Experience: Immersive Theater & Signature Food Platters in Ubud, Bali
17+
Embark on a Magical Quest to Earn the Merlin Title. Bali's first immersive theater & dining experience.
Merlin has appointed one of the realm's Magistrates, Mystorious, to assist in testing your 7 senses: Vision, Taste, Hearing, Smell, Touch, Intuition, and Merlin's mysterious 7th Sense.
Take a seat. You will embark on a playful & fun initiation into your 7 senses, happening behind closed library doors, in Merlin's Secret Theater.
Join this immersive theater play as "Merlin's Initiate". This experience begins as soon as you receive Merlin's clues by email, so you are prepared to have your 7 senses tested in a delightful and engaging way.
One of Merlin's trusted Magistrates, accompanied by apprentices, conducts this extraordinary experience culminating in a celebration with a sumptuous feast of the Gods.
This is an authentic in-house production, inspired by ancient knowledge and initiation practices from Merlin's lineage. This play brings forth the ancient knowledge that "Merlin is a Title" and those who have their 7 senses fully activated can obtain this title. 
To earn the Merlin title is a rare occurrence indeed, but one thing is certain: Merlin's key to all magic is about to be revealed. This prophecy is fulfilled when you sprinkle it with humor.
This experience ends with signature Food Platters by Master Culinary Wizard, Michael Magliano, which will be served at the end of your theater experience, by pre-selecting between Vegan/Vegetarian, Pescatarian, or Meat. 
Book a ticket & be one of the first initiates to experience Merlin's playful ways.
Take note:
Includes one soft drink on arrival. Mocktails, cocktails or wine can be ordered a la carte.
Boutique, up to 14 participants, as to keep this experience comfortable, fun, and memorable.
You will be seated all throughout the duration of this experience.
Total Duration: 2 hours: 30 minutes allocated for arrival check-in + 90 minutes immersive experience, including "Food of the Gods". 
This play does not involve any magic tricks 
Non-disclosure. By booking this experience, you agree to not disclose information on Merlin's Secret clues and happenings. No one enjoys hearing the outcome of a movie before watching it. This policy ensures that Merlin's Secret play is entertaining and engaging for all future participants
This is a +16 age admission
Merlin's Secret Theater is a carpet area with access from the library door at the Magic shop. No shoes are permitted in the space.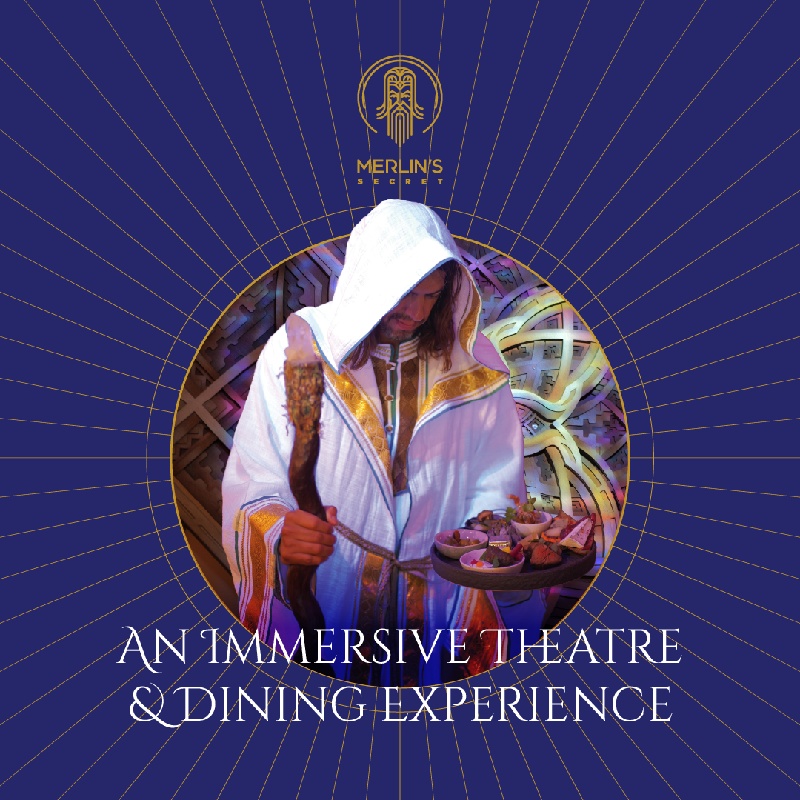 Venue Details
Merlin's Magic
Jl. Pengosekan
Ubud, Bali, 80571