Michael Franti LIVE from Soulshine
08:30am, Sun 20th Sep 2020
Concert Admission
Entry only
Sales Closed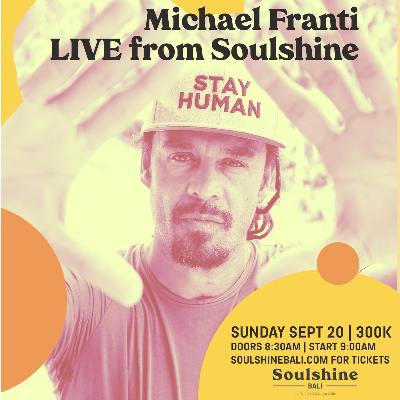 Venue Details
Soulshine Bali
Jl Ambarwati
Mas, Gianyar, 80571
Michael Franti LIVE from Soulshine
08:30am, Sun 20th Sep 2020
Miss Live Music?
For the first time ever Michael Franti has created the opportunity for you to watch his Stay At Home World Tour concert LIVE and in person. 
In the last 4 months Michael has performed full length shows online streaming to over 10,000 people around the planet each time. 
Now you can purchase a ticket and be part of the live audience at Soulshine Bali, Ubud as he puts on another incredible show.
All Ages
Soulshine Bali, Jl Ambarwati Ubud
info@soulshinebali.com
Please note that COVID-19 protocol is in place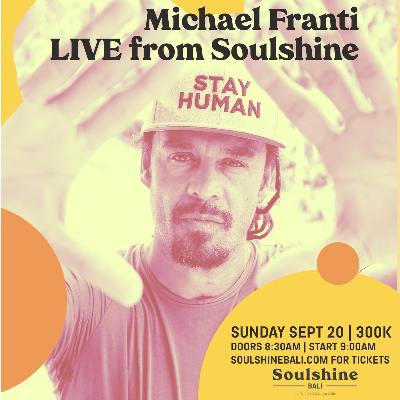 Venue Details
Soulshine Bali
Jl Ambarwati
Mas, Gianyar, 80571