This event has already taken place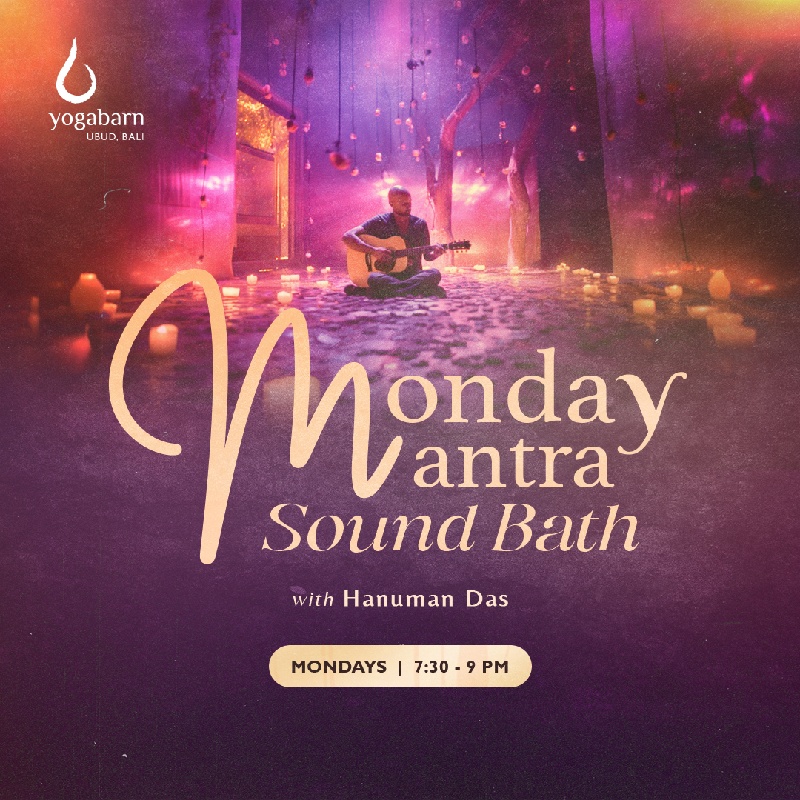 Venue Details
The Yoga Barn
The Yoga Barn
Ubud, Bali, 80571
Every Monday, 7.30pm - 9.00pm
One hour and fifteen minutes of pure sonic bliss on this mantra Monday; on a bed of rich textures & tones, combined with an angelic voice of this veteran singer of spirit songs. Immerse yourself in these divine vibrations of Sanskrit mantra and lush sonic vibrations to soothe your soul.
Let the calming and uplifting sounds wash over you as you relax and connect with your inner peace. This meditation is perfect for anyone who is looking for a way to reduce stress, improve their mental clarity, or simply connect with their spiritual side.
Take some time for yourself and let the healing power of Sanskrit mantra wash over you.
NOTES:
If you have any issues with online payments, please email 

[email protected]

 or WhatsApp The Yoga Barn Hotline (+62) 811 3983 789  We're here to help!
Registration and payment can also be made at The Yoga Barn Reception
If you see ticket sales are closed for the Event, contact us by WhatsApp to see if there is still space availabl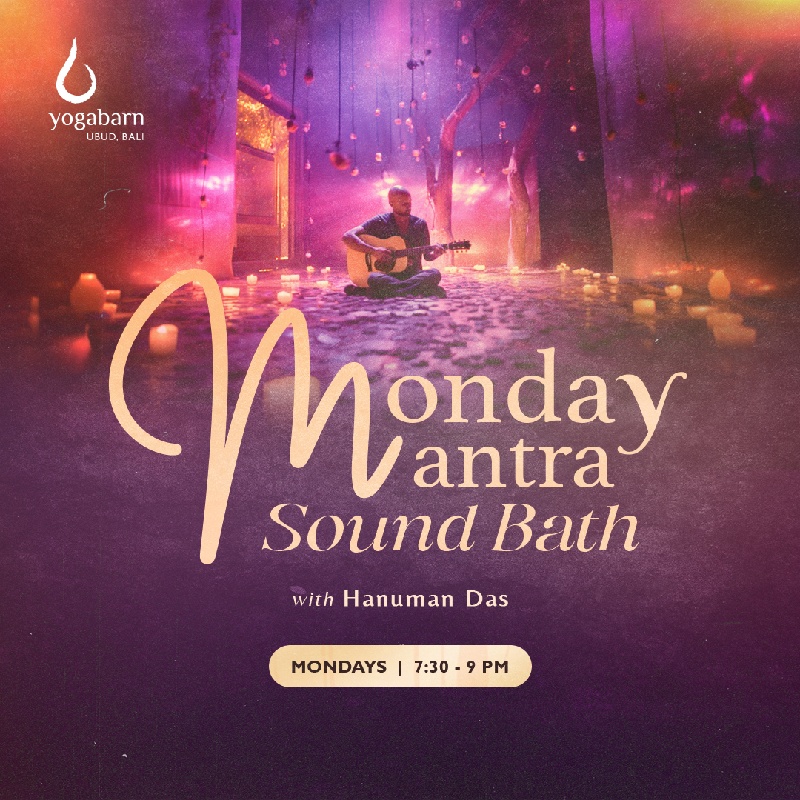 Venue Details
The Yoga Barn
The Yoga Barn
Ubud, Bali, 80571