Mr Ben Standup Comedy Special
18+
08:00pm, Sat 29th Oct 2022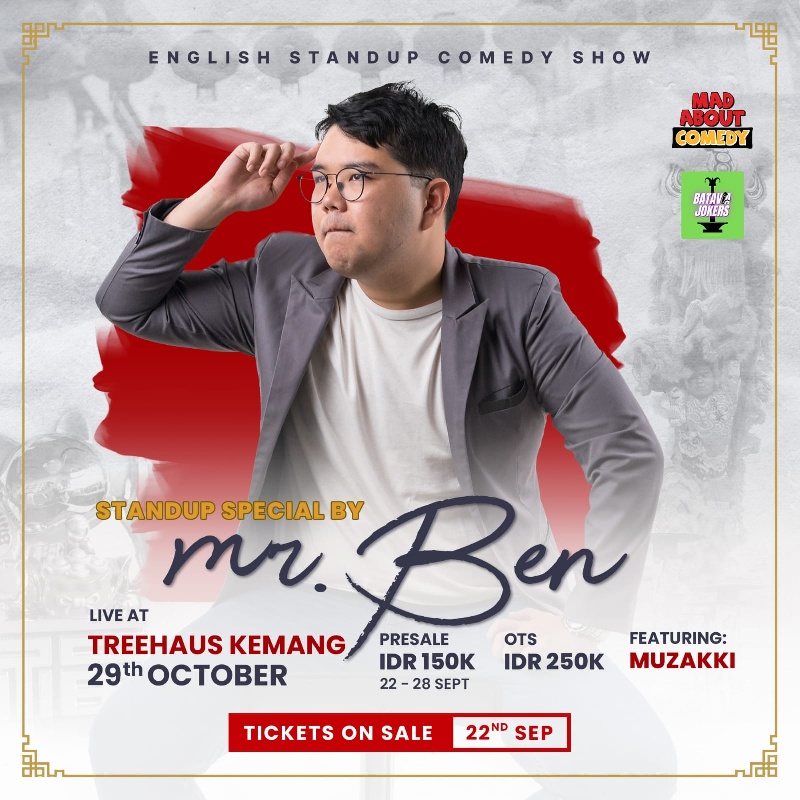 Venue Details
Treehaus Bar and Grill
Jl. Taman Kemang 1 No.8
Jakarta Selatan, DKI Jakarta, 12430
Mr Ben Standup Comedy Special
18+
08:00pm, Sat 29th Oct 2022
Mr Ben presents his first comedy special.
Ben Dhanio is a Stand-Up Comedian and content creator for Comedy Central Indonesia who ranked 7th in Indonesia's most prestigious Stand-Up competition called SUCI (Standup Comedy Indonesia) Season 9 on Kompas TV.
What is life like for a Chinese Indonesian comedian? How did he teach English to Muslim students in his previous life? Why does everyone think he's rich?
Find out the answers to these questions and many more in this standup comedy special that has been many years in the making!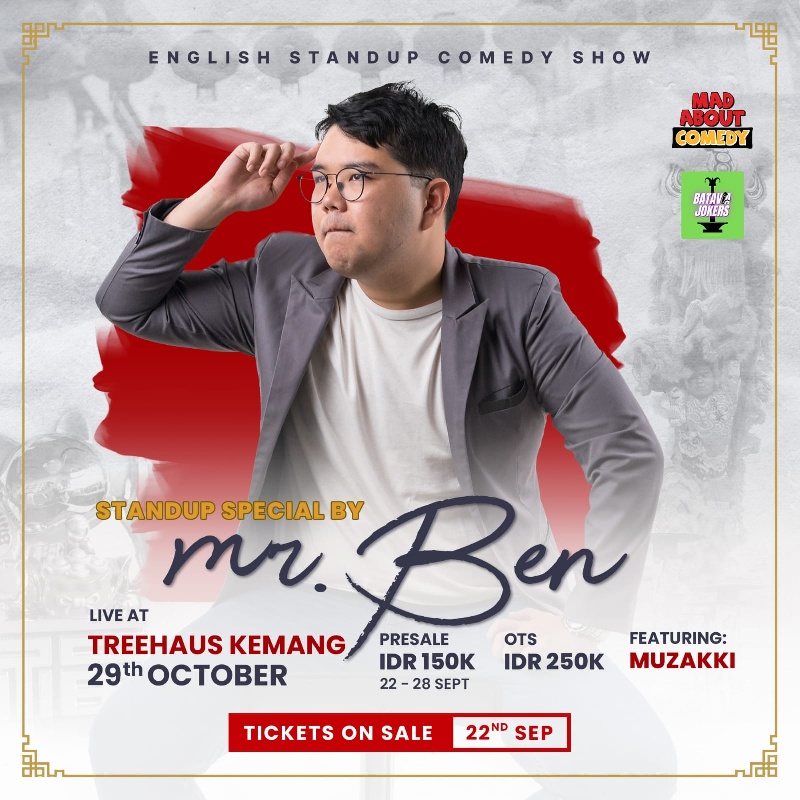 Venue Details
Treehaus Bar and Grill
Jl. Taman Kemang 1 No.8
Jakarta Selatan, DKI Jakarta, 12430