Nomads For Change @ Akasha!
09:00am, Fri 18th Oct 2019
Local Indonesian Discount
Standard Ticket, discounted for local Indonesian attendees (Non-expat and must show KTP at the entrance)
Sales Closed
Standard Ticket
USE COUPONS HERE - 2 Day Access to all talks & workshops + Networking Activities + Party.
Sales Closed
VIP Ticket
USE COUPONS HERE - Standard 2 Day Ticket plus Access to VIP Lounge, including snack buffet and T-shirt
Sales Closed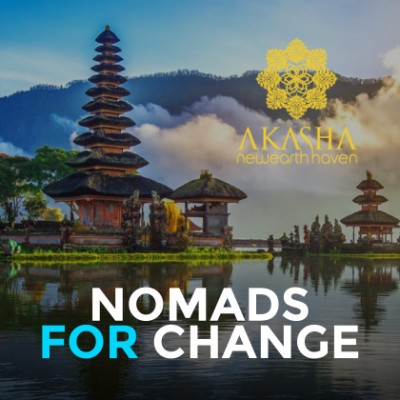 Venue Details
Newearth Haven
Jalan Sinta, Keliki
Tegallalang, Gianyar, Bali, 80561
Nomads For Change @ Akasha!
09:00am, Fri 18th Oct 2019
October 18-19th, Bali.
NOMADS FOR CHANGE
Join 300+ Digital Nomads and Online Entrepreneurs in a 2-day nonprofit event to step-up your online business and connect with inspiring people in a spirit of sharing and giving!
What is Nomads For Change?
We create a space for online entrepreneurs, digital nomads, remote workers, expats, nomads looking for inspiration and local entrepreneurs to step out of their bubbles and join for a bigger cause, and to support each other in achieving their dreams in life and business.
CREATE CONNECTIONS
Join 300+ inspiring people from all over the world and local initiatives where you can give back to the community.
GET INSPIRED
Join 20+ activities to learn, connect and expand your possibilities (or host a talk yourself!) through 3 stages running simultaneously.
HAVE FUN
We didn't ditch the cubicle just to be polite and exchange business cards. Be real, be open, be fun!.
GIVE BACK
Share your knowledge with other nomads, students and local entrepreneurs; and help kids from Bali to have better access to education.
ALL MONEY COLLECTED WILL SUPPORT CHILDREN OF UBUD
By taking part in this event, your money helps children with special needs get access to education, food and clothing in Gianyar, Bali. Join us in creating a better future for these kids at our school project, Taman Budi Kusuma.
50% discounted entrance for Indonesian people!
THE VENUE
Akasha Venue at NewEarth Haven
Akasha is the front door and face of the Global NewEarth Network here on Bali. It is the meeting place from where we take nourishment and pleasure in meeting other NewEarth travelers from around the world.
More info at https://www.limitlessnomads.com/bali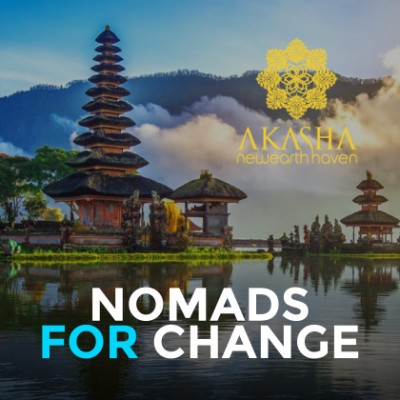 Venue Details
Newearth Haven
Jalan Sinta, Keliki
Tegallalang, Gianyar, Bali, 80561