02:00pm, Sat 18th Nov 2023 - 04:30pm, Sat 18th Nov
This event has already taken place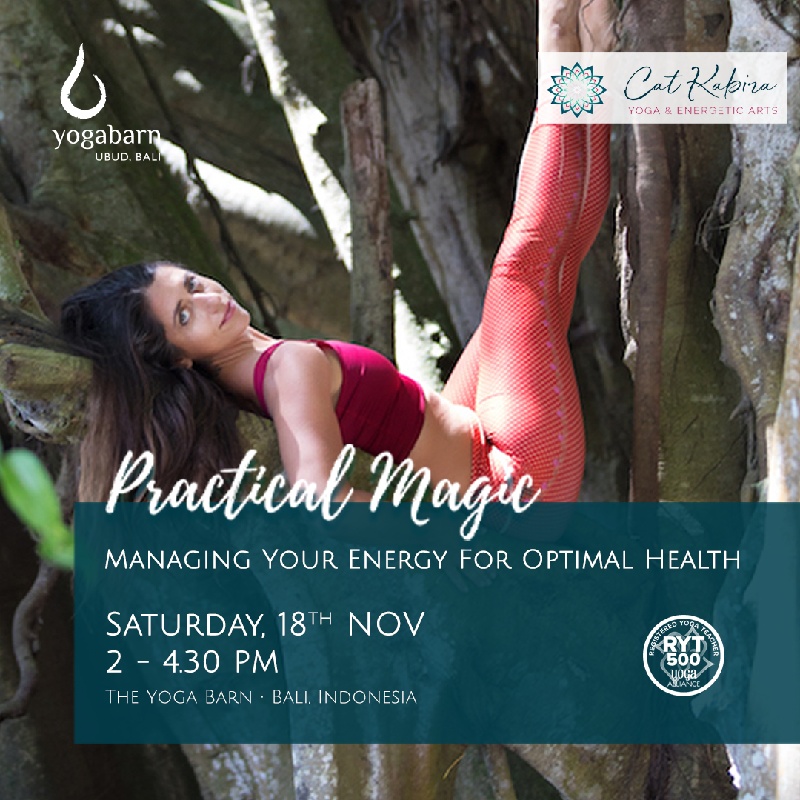 Venue Details
The Yoga Barn
The Yoga Barn
Ubud, Bali, 80571
02:00pm, Sat 18th Nov 2023 - 04:30pm, Sat 18th Nov 2023
Join Cat Kabira in one of her most favorite subjects in the world: energy work, magic, and how to make it work for you. Why energy work is the most practical way to care for yourself and show up in life. Whether you're new to learning with Cat or a long-term student, she'll always share new material to sparkle and uplevel your world.
In our time together we'll dive into:
Understanding your own energy field
How to strengthen it and why that's so essential
Why grounding is a gamechanger
How to manage yourself if you're an empath or highly sensitive
and more!
This workshop is a mixture of practices you can take home and use to empower you in your life as well as some lectures to give you context. You'll learn ways to support yourself when you feel anxious or overwhelmed and also how to own your field differently so that you feel more safe (and playful and wanting to engage!) in the world.
This is the place to come with an open mind and heart. Bring all of your questions. Come willing to practice and learn new ways and leave feeling empowered, joyful, and excited to look at reality in a whole new way. This is great if you are new to energy work and also fantastic if you're a coach, teacher, healer, psychologist, parent or anyone ready to deepen your connection to the subtle energetic world.
Bio Cat Kabira
Cat's been practicing and teaching energy work and yoga for 25+ years and initially got into the work as a way to transform her own trauma. She's highly sensitive and intuitive and gifted in taking you on a multidimensional journey. She's from the US and has been based in Bali for the last 15 years while traveling the world sharing her gifts. She has just recently moved to Portugal.
To find out more about Cat check out: www.catkabira.com and her youtube: Cat Kabira
NOTES:
If you have any issues with online payments, please email 

[email protected]

 or WhatsApp The Yoga Barn Hotline (+62) 811 3983 789  We're here to help!
Registration and payment can also be made at The Yoga Barn Reception
If you see ticket sales are closed for the Event, contact us by WhatsApp to see if there is still space available!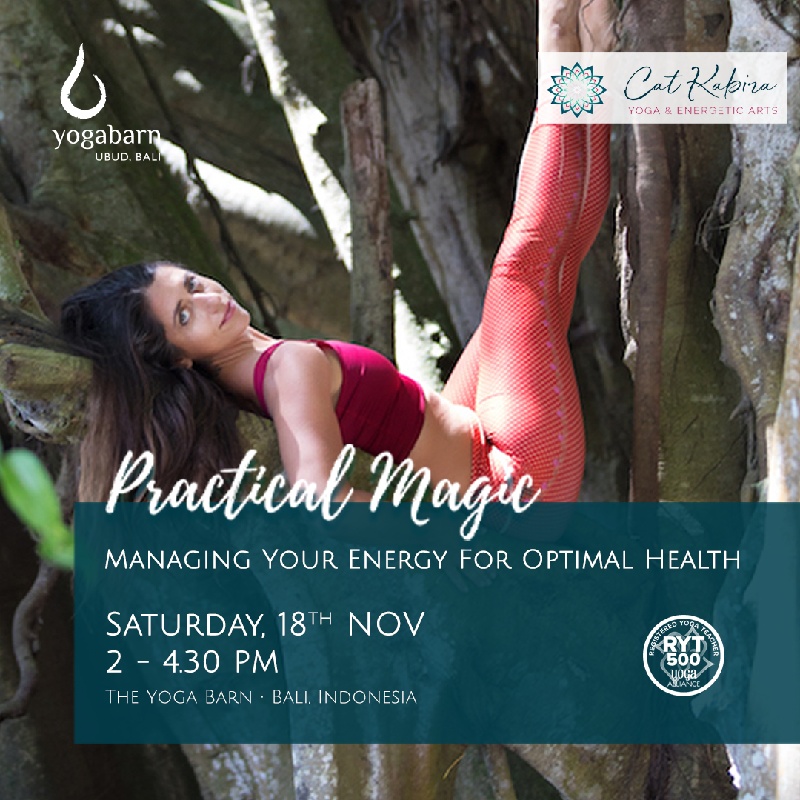 Venue Details
The Yoga Barn
The Yoga Barn
Ubud, Bali, 80571