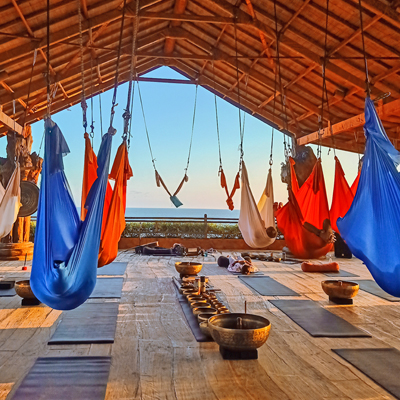 Venue Details
Udara Bali Yoga Detox & Spa
Jl. Pura Kramat, Cemagi, Kec. Mengwi, Seseh, Bali 80351
Seseh, Mengwi, 80351
We invite you to join our special event on the top floor of Udara, where you can lie in the cocoon of an Aerial hammock to experience deep relaxation and Sound Healing.
Relax your whole body and calm your mind, accompanied by healing sounds of various instruments from Gongs to Tibetan Singing Bowls and more. This journey helps you to come back to your harmonious state of being and restore balance of body, mind and spirit.
Please note that the ticket cannot be cancelled, modified or refunded after purchase.
In order to get the discounted price, participants have to show their KTP or valid KITAS upon check-in at Udara.
As an "adults-only resort" the minimum age for staying at Udara and visiting our facilities is 14 years.
For special events, doors close 15 minutes after start and latecomers will not be accepted. Tickets will not be refunded if you show up too late.

Limited access for 19 persons only!

Reservation is required.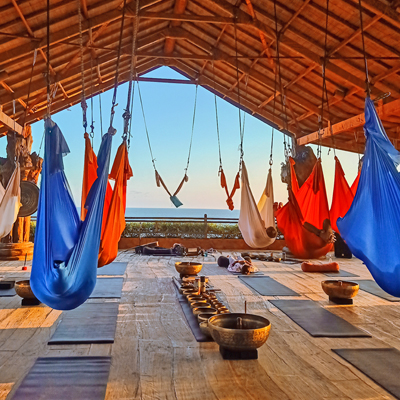 Venue Details
Udara Bali Yoga Detox & Spa
Jl. Pura Kramat, Cemagi, Kec. Mengwi, Seseh, Bali 80351
Seseh, Mengwi, 80351