06:00pm, Fri 27th Jan 2023
This event has already taken place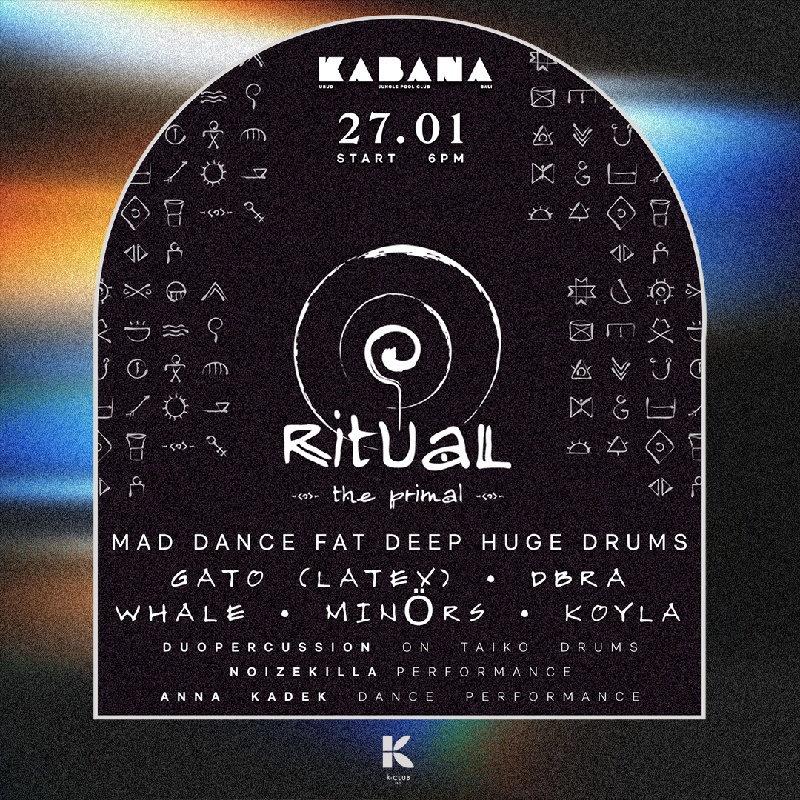 Venue Details
KABANA KCLUB UBUD
Jl. Raya Cebok, Kedisan, Kec. Tegallalang, Kabupaten Gianyar, Bali 80561
UBUD, BALI, 80561
06:00pm, Fri 27th Jan 2023
Ritual Presents..
The Primal
Friday, 27th January 2023
Dear friends!
We invite you to the first event in the Ritual series. 
An event that is dedicated to live performances, mad dance and ecstasy. Prepared for you is an impressive program of deep tech house accompanied by Japanese Taiko Drums with live percussion and DJ sets.
MAIN STAGE
⁜ 7pm – GATO (LATEX) [Live]
TAIKO DRUMS SHOW
⁜ 8pm – DBRA
DANCE SHOW
⁜ 10pm – WHALE
PERCUSSION SHOW
⁜ 11pm – MINÖRS
TAIKO DRUMS SHOW
⁜ 1am - KOYLA
CHILL OUT STAGE
⁜ Tea ceremony
⁜ Body art
⁜ Cosmic Ambient & Biomusic
⁜ Laser show
⁜ Calming flute performance from NOIZEKILLA
Immerse yourself in our Dance Show and Chillout whilst taking in the serenity of our jungle location. Kabana is a stunning place where you can lose yourself in space and time. 
The dance floor awaits so join the Ritual!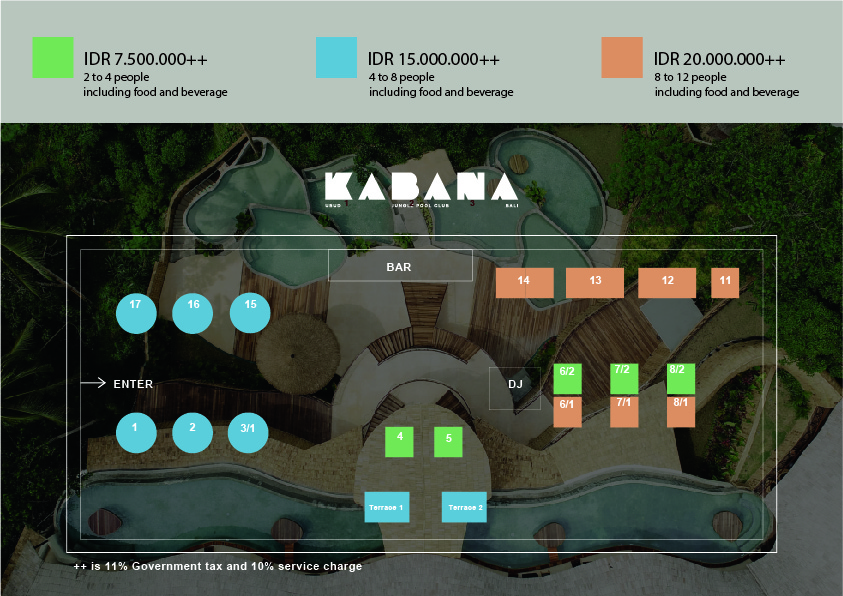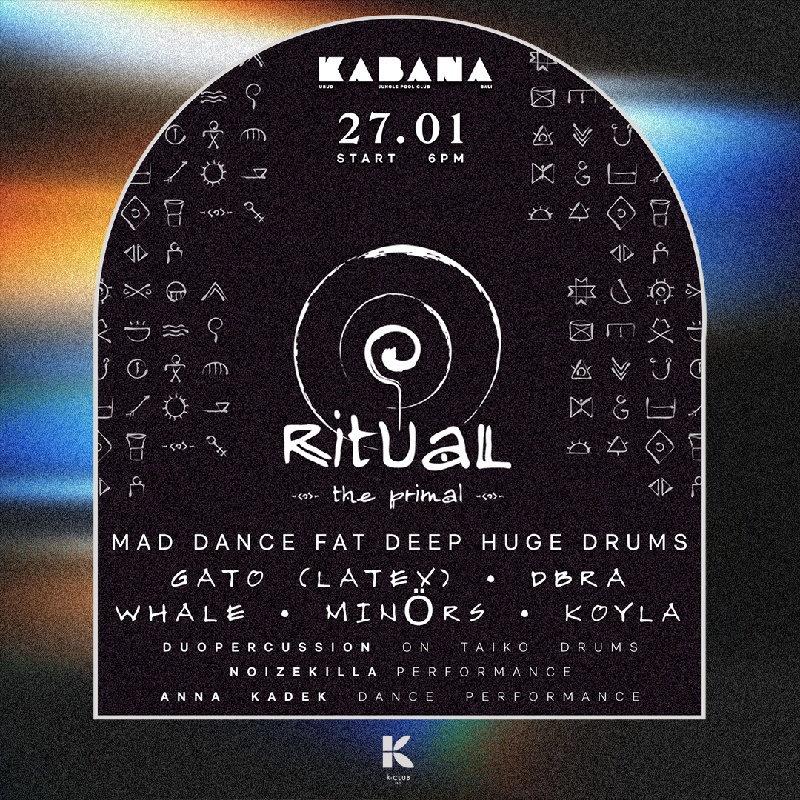 Venue Details
KABANA KCLUB UBUD
Jl. Raya Cebok, Kedisan, Kec. Tegallalang, Kabupaten Gianyar, Bali 80561
UBUD, BALI, 80561