12:00pm, Sat 10th Jun 2023
This event has already taken place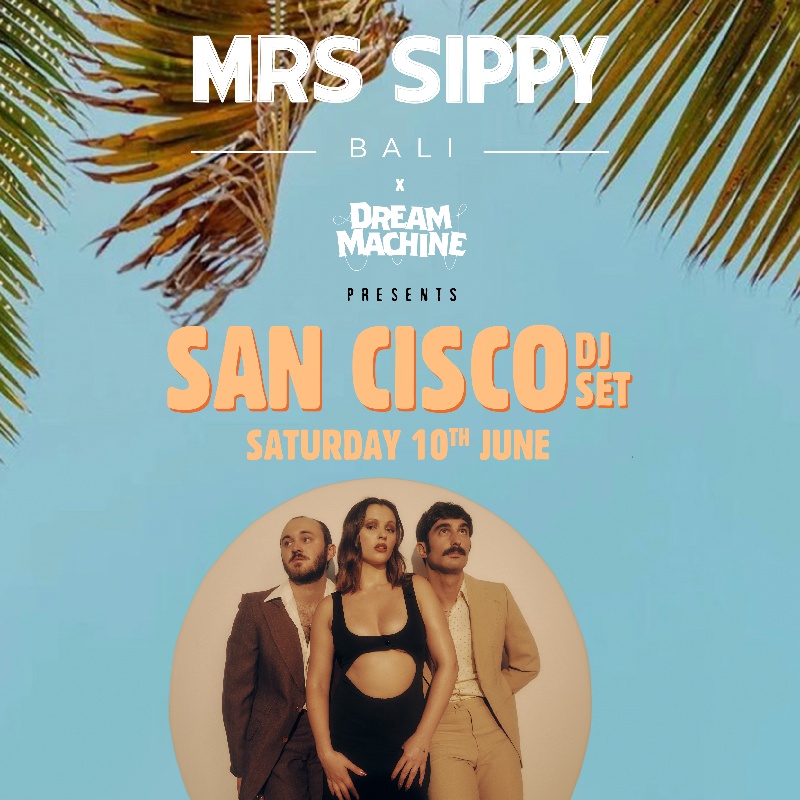 Venue Details
Mrs Sippy Bali
Jl Taman Ganesha
Seminyak, Bali, 80361
12:00pm, Sat 10th Jun 2023
DREAM MACHINE TAKE OVER! MRS SIPPY, bringing none other than Aussie festival favourites… SAN CISCO (DJ SET) this Saturday June 10th. 
San Cisco have returned in 2023 with a new track entitled 'Lost Without You', which serves as the lead single from their forthcoming fifth studio album.
The band have been busy on the festival circuit, performing at events such as BASSINTHEGRASS, NYE In The Park, Beyond The Valley and now Dream Machine. In a review of the lattermost festival, NME noted that punters "flocked in droves" to see the band, who were described as "Australian festival favourites"! You don't want to miss this funky disco dance set so roll call your crew and meet us front and centre at the new Mrs Sippy stage!!
Doors open at 10 am | Resident DJs start at 12pm.
San Cisco (Dj Set) kicks off after sunset.
See you poolside!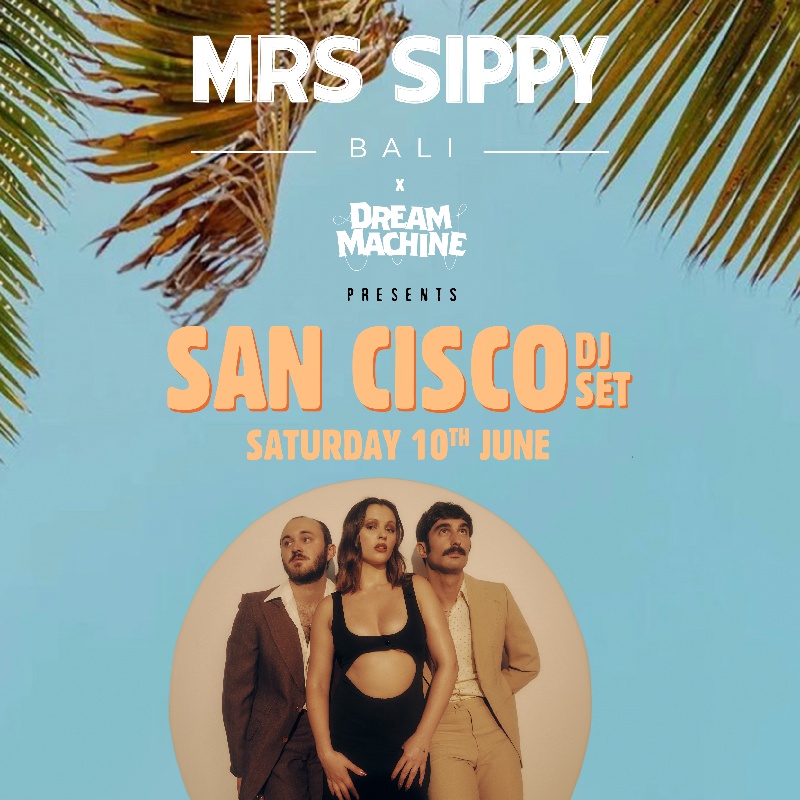 Venue Details
Mrs Sippy Bali
Jl Taman Ganesha
Seminyak, Bali, 80361