Secret SunSET Bali – Joy to the World
05:45pm, Sat 17th Dec 2022 - 06:45pm, Sat 17th Dec
This event has already taken place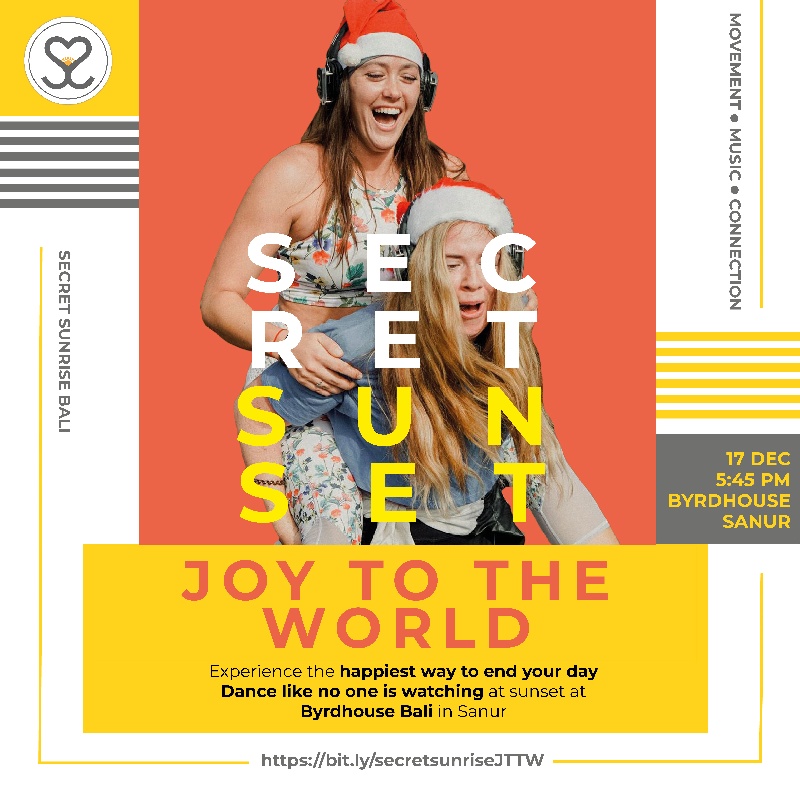 Venue Details
Byrd House Bali
Segara Village Hotel
Denpasar, Bali, 80228
Secret SunSET Bali – Joy to the World
05:45pm, Sat 17th Dec 2022 - 06:45pm, Sat 17th Dec 2022
This event has been cancelled. Please follow Secret Sunrise Bali on Instagram or join our mailing list for updates on future sessions!
==
Quoted by TimeOut magazine as being "the happiest way to start your day", Secret Sunrise is a global movement which has been joined by over 50,000 people from all parts of globe – and we invite you to join us! We celebrate life through music, movement, and connection, welcoming the day the best way we know how – by dancing together like no one is watching, with the sand beneath our toes, letting our inner child come to the party.
Secret Sunrise Bali is back in Sanur with a JOY TO THE WORLD session at Byrd House Bali! All body types, ages, and fitness levels welcomed!
We will be dancing on the beach at Byrd House Bali, the freshest beach club in Sanur, which is part of Segara Village Hotel. After our session, you are invited to stay and enjoy food and drink at Byrd House, with a special 10% off promotion for Secret Sunrise participants.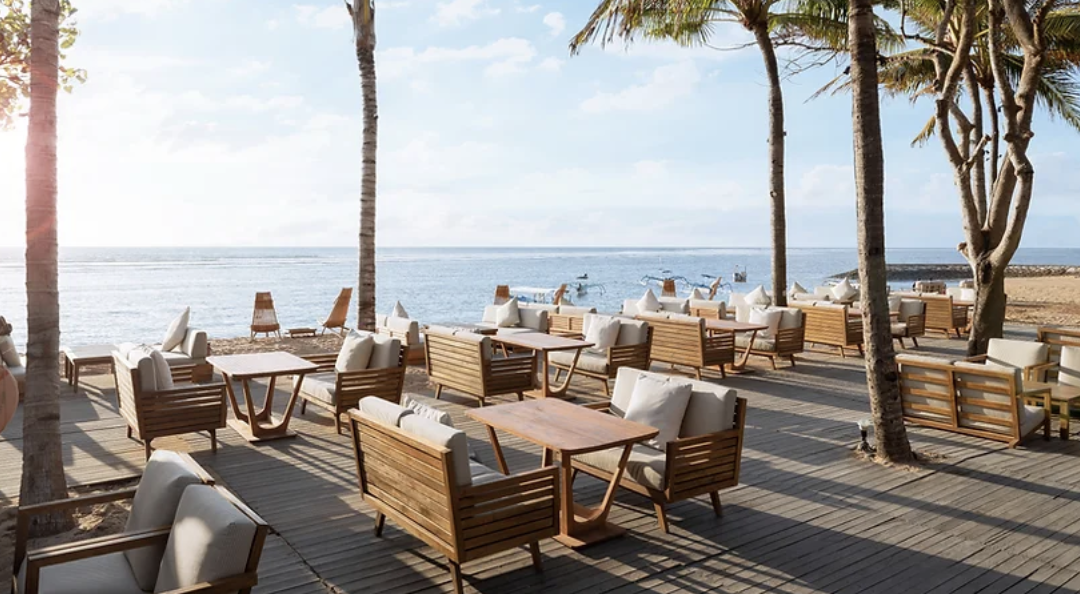 Details
Date: Saturday 17 December
Time: 5:45pm - 6:45pm
Location: Byrd House Bali (part of Segara Village Hotel)
What to bring: A sarong or towel to sit or lay down on, a smile, and an open mind :)
Theme: Joy to the World
What to wear: Bring on the holiday cheer – santa hats, fairy lights, anything that brings you joy! Just make sure you can move comfortably for 60 minutes
New to Secret Sunrise?  
What to expect
On arrival, you will be given a pair of wireless headphones so that you can truly feel immersed in the music (and so we don't create any noise pollution).
Our skilled facilitators will then guide you for 60 mins through a joyful journey that encompasses mindfulness, dancing your heart out, connecting with others, connecting with yourself, playing like a goofball, and connecting with nature. It's the best way to start your day!
Ts & Cs
Disclaimer: Secret Sunrise Bali, its facilitators, employees, venues, associated partners and service providers will not be held liable for any loss, theft, or damage to personal property or to self.
By purchasing your ticket to one of our sessions, you acknowledge and understand the terms of attending. Tickets are non-refundable.
For any questions or issues with purchasing, please contact: bali@secretsunrise.com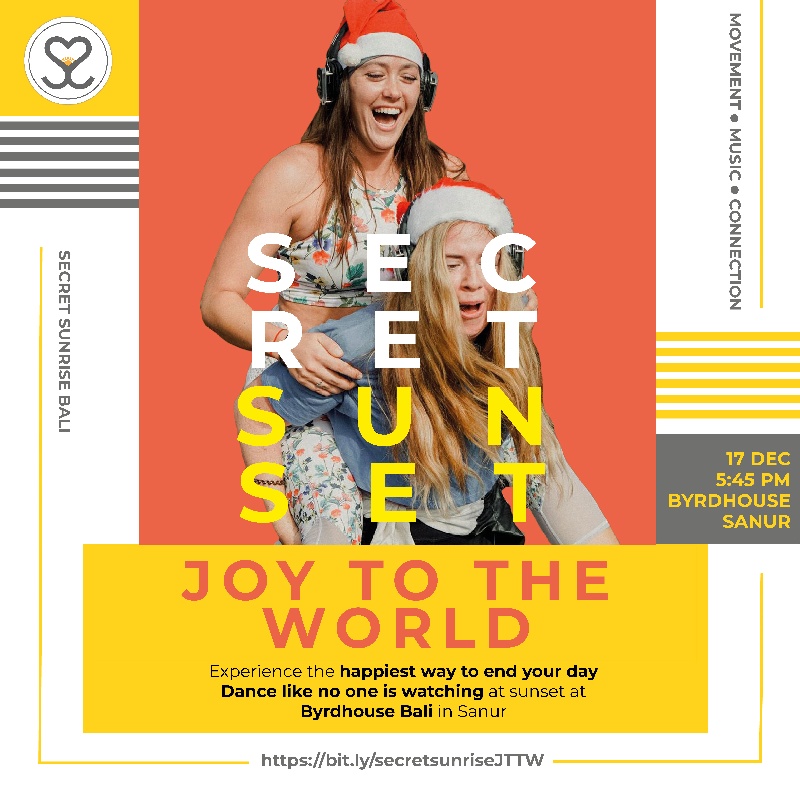 Venue Details
Byrd House Bali
Segara Village Hotel
Denpasar, Bali, 80228